The UK drinks 95 million cups of coffee every day – two per adult – which translates into an estimated 250,000 tonnes per year of spent coffee grounds. Much of this discarded resource ends up in landfill, emitting greenhouse gases, including methane.
Enter bio-bean, the world's largest recycler of spent coffee grounds. Founded in 2013, bio-bean has created a world-first sub-sector, transforming these spent coffee grounds into value at an industrial scale, giving new life to a material previously considered waste, and contributing to a circular economy. It has launched coffee collection services and has built the world's first industrial-scale coffee recycling factory at Alconbury in Huntingdonshire. 
There's a long way to go – working with the likes of Costa Coffee, Nestle, the waste management industry, as well as airports, train stations and universities, bio-bean currently processes 7,500 tonnes of spent coffee grounds every year – but the team is buzzing. By the middle of next year, Managing Director George May anticipates the factory will be processing more than 10,000 tonnes.
The current mainstay of the business is its Coffee Logs which are used as a domestic heating fuel. bio-bean is also producing pellets for large industrial biomass boilers. Another application that is at an earlier stage, but which May says has "interesting opportunities" is the use of the residual flavour compounds as a natural extract for food and beverage manufacturers.
But the most significant growth opportunity is bio-bean's bulk raw material, Inficaf. bio-bean is already supplying into industries as diverse as cosmetics, automotive brake pads, plastics and bioplastics, where Inficaf can displace fossil- or petrochemical-based raw materials to help industries reduce their carbon footprint.
It has, at times, been a hard slog, growing a capital-intensive business for which there was no blueprint, says May. But the drive to scale and profitability is now well under way, and in parallel the company has also gained Certified B Corporation status.
"We always set out to do this at scale. If you want to drive behaviour change and make a meaningful impact on greenhouse emissions, it has to be done at scale."
He says that Innovate UK has been a major source of support in the company's evolution. "Their loans and grants have provided support for our product and process development. A number of projects would not have happened at the speed we achieved had it not been for Innovate UK," he says. One such grant led to the creation of Inficaf.
The company's relationship with Innovate UK has led to other good relationships, such as with the Department for International Trade, and May has also become a member of the peer network established by Innovate UK EDGE in collaboration with the ScaleUp Institute.
"The peer network has been hugely helpful," he says. "You can find yourself being dragged into issues that are two inches in front of your nose. Having this network and the wider relationships that it brings enables me to pick people's brains and get a broader perspective."
Over its eight year life, bio-bean has raised several rounds of equity finance; from the initial friends and family round to a diverse group of investors including the VCT manager Gresham House, a Belgian family fund, and a US family fund. As a capital intensive business, it has tapped into EU grant funding (such as Horizon 2020), asset financing and local authority capital grants. 
And bio-bean continues to seek out new routes to access scaleup finance. Recently, the company closed a fundraising round that has brought in the Low Carbon Innovation Fund, a co-investment initiative aimed at SMEs operating in the East of England who are developing or deploying environmentally beneficial technologies. "It is brilliant to see funders in the local area support businesses such as ours," says May. "It's a great boost."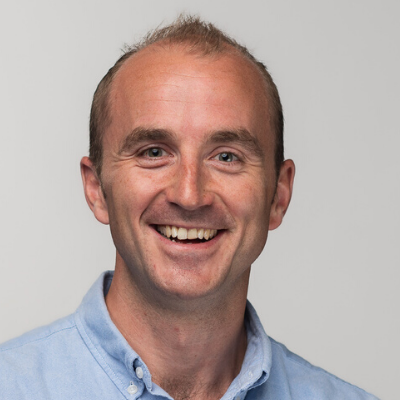 "We always set out to do this at scale. If you want to drive behaviour change and make a meaningful impact on greenhouse emissions, it has to be done at scale."
George May, Managing Director, bio-bean