Revenue over the past three years has risen from £21.5m to £55m and ebitda from £5.5m to £15.3m. Employee numbers have doubled over the past couple of years; M247 now employs about 300 people.
The company, which has been backed by mid-market private equity house Livingbridge since 2014, is a scaleup that focuses on scaleups. "Our growth strategy is customer led," says Jenny Davies, M247's CEO, "and our customers are fast-growing organisations who want to work with agile suppliers. We are growing with them." Its clients include ao.com and Monzo and as its clients expand their international footprints so too does M247's. Alongside an established operation in Bucharest, sales operations are being established in New York and Spain.
Jenny Davies joined the company in 2016 and was appointed CEO in 2018. Managing large customer service delivery operations in regulated environments has been her forte – before M247 she was a senior leader in Openreach and operations director at United Utilities.
This is reflected in her intense focus on developing talent and capabilities within this rapidly growing business. "In technology companies people like to talk about the tech," she says, "but the biggest challenge is attracting, growing and retaining talent."
"As we have grown, we have brought in talent from outside. You have to be very careful when bringing in people with a corporate background to be sure that they fit the values of the organisation. Our leadership team is a blend of the DNA from the original businesses – my international MD was a founder of one of them – with people who have brought wider experience from the sector."
Between her corporate career and joining M247, she set up a business as an executive coach. "I understand the value of executive coaching," she says. Senior members of her management team all receive one-to-one coaching. Investment is also going into the management tier below the executive board. "We are building an organisation that is set to last, and talent planning is a fundamental building block," she says.
"We have reviewed our employee engagement strategies and the demographics of our workforce – we over-index in millennials! We have gone about creating a culture that works for them.
"We have introduced new capabilities. As a small business, you can almost have people having multiple jobs. As you scale, you need an operating model with clear accountabilities. We have become more data and insight driven. As a scaling technology company, insight and commercial cadence become so much more important. Your strategy has to be based on data not gut feel."
Driving this focus on performance is where Livingbridge has helped to add real value. Davies describes the private equity firm as a catalyst – not just for the original acquisition strategy but also for the development of new capabilities within the company.
"Typically our business had come from in-bound leads," she explains, "but we did not have lead generation and digital marketing capabilities. We looked at where we wanted to be in five years' time and what capabilities we would need to get there. We worked with the Livingbridge value creation team and their domain experts to create this capability. They introduced us to some good tools and ways of thinking, and challenged us. It was an extremely helpful process. Our work has been immense and is starting to pay off. If you work in partnership, a strong private equity backer can really make a difference."
As a connectivity provider to scaleups, Davies has trenchant views on the UK digital infrastructure. "The connectivity infrastructure in the UK is so far behind," she says. "We are at the bottom of the list of countries in Europe when it comes to access to full fibre ultrafast broadband. It's a huge gap to close."
Her concerns about infrastructure are not just confined to the digital. "Access to decent transport facilities is a real barrier to attracting the right talent into the north-west. As a technology company, we have to be close to the city centre – and pay a premium – because the transport links are not strong enough to draw in talent from around the region. We have a young apprentice who gets three buses in the morning to do 20 miles and it takes him two hours every morning. Transport links are the biggest barrier to attracting the right talent."
And M247 is committed to its talent pipeline. The company works with social enterprises such as InnovateHer, which encourages girls into STEM careers, and Code Nation, which develops apprentices – and from which M247 have signed up its first recruit.
It also recruits at least ten graduates annually across the business. "I have a lot of time for the graduate scheme route," says Davies. "It was how I came into the world of work and I want to replicate that."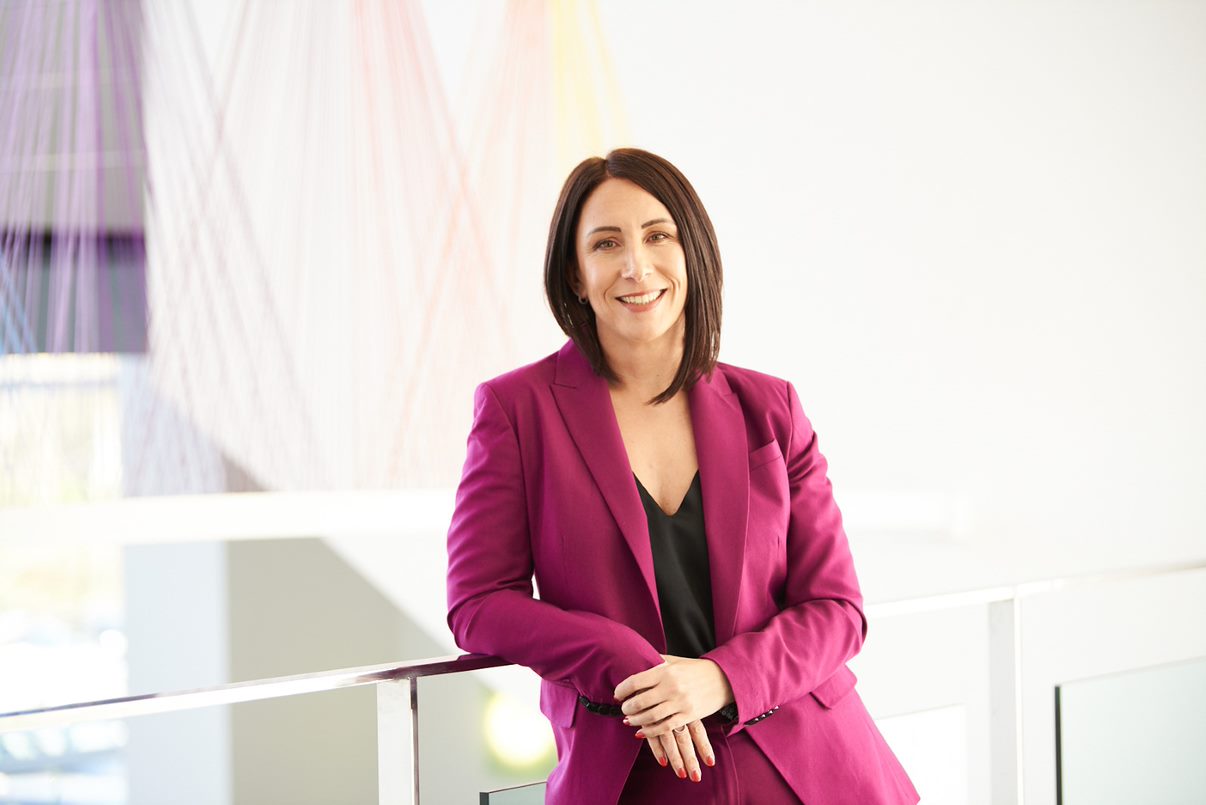 "In technology companies people like to talk about the tech but the biggest challenge is attracting, growing and retaining talent."
Jenny Davies, CEO, M247