Supply chain management specialists Olivehorse first rode out in 2012. Since then, the payroll of this Coventry-based consultancy has grown to nearly 50 and its client base features global corporations and giant household brands.
"We live in the gap between the software that promises greater profitability – and the profits themselves," says co-founder and managing director Fred Akuffo. "We help organisations use the software that they already have in order to optimise their inventory so that they can respond better to market demand.  We can be nimble and deliver ideas quickly, while serving large and complex supply chains."
Given the presence of juggernaut consultancy firms in this field, nimbleness has been a watchword. "Not many consultancies survive long in this business," says Akuffo, who is an alumnus of Cranfield University and KPMG. "They tend to be bought up or fall apart pretty quickly." 
This year, the initial impact of Covid was tough on Olivehorse. Clients stopped projects and froze expenditure. However, as the firm had been running distance projects for some time, so was soon able to make customers comfortable with running virtual workshops and creating virtual project rooms.
The global pandemic has put corporate supply chains under immense pressure. Corporate planners couldn't go back to their desks to pull out data to then work out how to respond to changing forecasts. They had to make the right decisions much faster. And they needed to know how. As a result, it has created greater awareness for supply chain planning services and there has been growing interest in Olivehorse's expertise of building resilience and agility into supply chains.
A central part of the Olivehorse offer is Integrated Business Planning (IBP). "It's a very powerful way of operating," says Akuffo, as it brings together sales and operations planning with financial management, connecting the boardroom with the shop floor.  
For the past few years, the firm had invested heavily in SAP's software and training to deliver IBP. "It has been costly but we anticipated that the market would move towards cloud-enabled IBP but that move was not happening quickly until Covid. Now many companies have become believers and interest in IBP has been accelerated by Covid. It has moved supply chain up the corporate agenda, bringing the need for agility and resilience into sharp focus and integrated business planning is a powerful enabler."
After the Covid spring hiatus, the firm is back close to the targets of its annual operating plan. The qualified deal pipeline is full. The firm is on tender shortlists with the behemoths of the consulting world. And Akuffo is looking forward to growth in 2021. 
In the UK, the firm is set to become a Value Added Reseller for SAP, which will allow it to sell its software to mid-sized corporates and secure the recurring software subscription revenues. It's a move that will take the firm away from being a traditional consultancy business. "With a software relationship and therefore a service relationship, we can lock into long term relationships with our clients. It's very much part of our vision to dominate this part of the UK market in supply chain planning."
Its international expansion is client-led. The firm has started an office in South Africa, initially to service the Africa telecoms giant Vodacom but also to access new customers in the region. Akuffo plans to follow the same strategy in France and eventually in the Netherlands. "There's plenty of potential for little Olivehorses to pop up around the world," he laughs.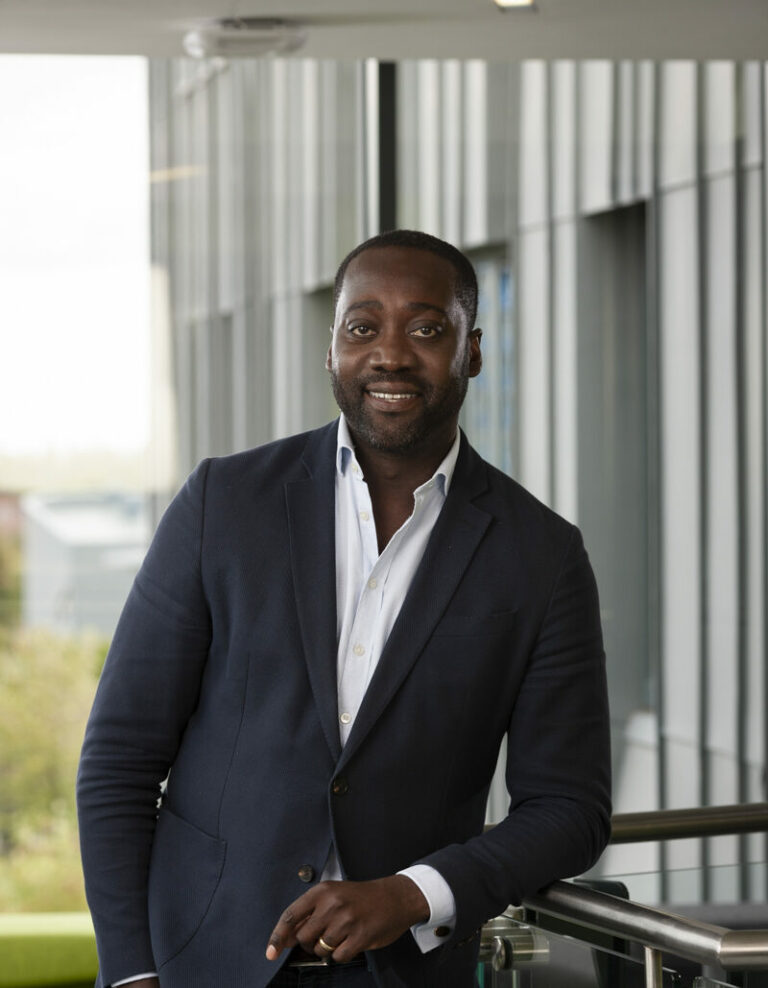 "There's plenty of potential for little Olivehorses to pop up around the world"
Fred Akuffo, Founder, Olivehorse Consulting