It was already shaping up to be a banner year for recipe box company Gousto. The eight-year old business had just reached the significant milestone of recording its maiden profits. It had concluded a £30m round of funding. The pace of growth was already strong, says CEO and founder Timo Boldt, but then the Covid pandemic accelerated that.
"As Covid unfolded, we faced three big questions," says Boldt. "How do we ensure employees are safe? How do we satisfy our customers, as many of them will now be using our service as a necessity rather than a nice-to-have? And how do we increase capacity, to get more boxes out of the factories?
"It's a horrible situation and if I had a magic wand I would make it go away, but I have been incredibly proud of the way in which our team reacted."
Productivity and capacity ramped up considerably. Customer satisfaction went to an all-time industry high. The team built and launched a not-for-profit Food Finder platform to tell shoppers which small businesses were offering food delivery services in their area during lockdown. In the first half of the year, Gousto's sales outstripped 2019's full year performance.
The company has hired approximately 200 people since lockdown, bringing employee numbers up to 1,000. But onboarding new recruits and giving them both a sense of belonging and a sense of urgency, has been a challenge. From the provision of mental health support to virtual yoga sessions, from Boldt's fortnightly all-company pep talks to refining monthly engagement surveys, "It's definitely not been easy but we are trying to get it right," he says. 
The intensity of this execution challenge is going to remain high. On current projections, Gousto will double its employee numbers within 18 months. "There are not many companies growing 100 per cent year-on-year at our scale. You name the skill you have, and we probably have a job that matches that skill. Operations and technology are the two areas that are growing the fastest."
For Boldt, how to foster a growth mindset at scale is a major management challenge. The supply of talent is critical to meeting that challenge. "The required skills are changing so fast that people need to continuously improve," he says, "so we must move to models of lifelong learning." One idea, he suggests, could be more training academies for people to switch jobs later in their career to become software engineers. Another challenge to overcome is the pipeline of female STEM graduates which is currently "not large enough."  
Having an appetite for relentless learning is an example which Boldt sets himself.  After completing a 12-month diploma in coaching last year, he has joined the board of BGL (owners of Compare the Market) as a non-executive director. "It's an incredible opportunity to work with one of the UK's biggest consumer brands on their customer focus and digital transformation," he says. When it comes to benchmarking its performance, Gousto rates itself against tech giants such as Netflix, Spotify and Microsoft.
"Gousto went into the crisis with a strong proposition", he says. "We offer the lowest price point, the greatest choice of recipes and the shortest lead times for delivery. Over this year we have seen our customers make more frequent orders and for more portions. They are relying more heavily on Gousto." 
To date, Gousto has raised £130m with early investors such as BGF and MMC Ventures investing in multiple rounds. The latest round was in April 2020, raising £32m. "Our investors have been hugely supportive", says Boldt. "They have bought into the vision and the team and have confidence in our ability to execute." Gousto will continue to invest into areas such as AI to give customers more personalised recipe recommendations, as well as further automation of its logistics operations.
The impact of Covid has led to Gousto significantly enlarging its vision. It took 20 years for online groceries to achieve a seven per cent market share; this year it is 14 per cent. That's 20 years of secular trend compressed into a few months.
Today Gousto is selling over five million meals per month but, says Boldt, this is a "rounding error" when one billion meals are eaten on a weekly basis in the UK. Over the next two years, he says, Gousto can scale by "an order of magnitude over where we are today, not just just by 40 per cent a year." He says that Gousto is aligned with "all four of the biggest trends in the grocery market – online, convenience, health and sustainability. Ultimately, our vision is to be the most loved way to eat dinner."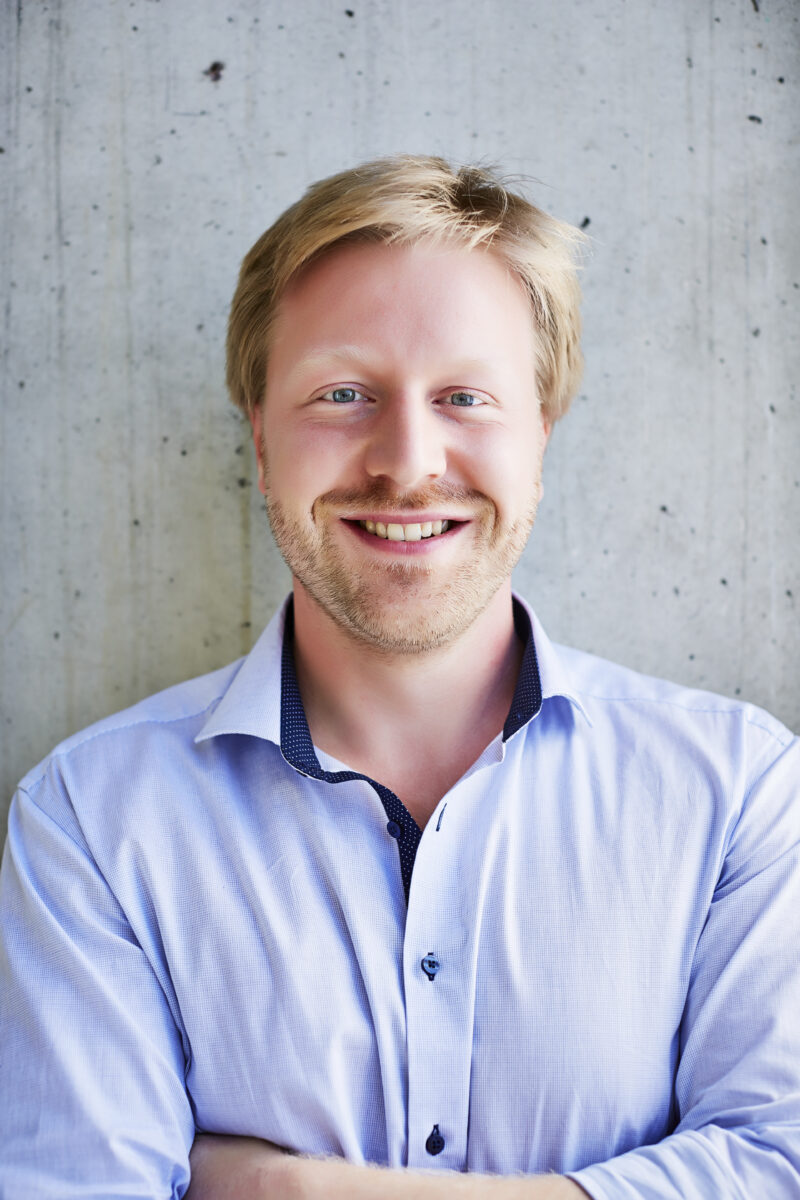 "Our investors have been hugely supportive. They have bought into the vision and the team and have confidence in our ability to execute."
Timo Boldt, CEO and Founder, Gousto