Explore the ScaleUp Annual Review 2020
Select a section to expand and explore this year's review..
CONTENTS


Chapter 1 2020
The Scaleup business landscape

Chapter 2 2020
Leading Programmes Breaking Down the Barriers for Scaleups

Chapter 3 2020
The local scaleup ecosystem

Chapter 4 2020
Shaping policy to foster UK scaleups: Breaking down barriers

Chapter 5 2020
Looking Forward


High growth businesses are driving job creation and growth right across the country. With nearly 34,000 scaleups in the UK, we continue to be one of the leading OECD countries for our share of high growth businesses.
The number of scaleups has grown by 25% since 2013 and they are an increasingly critical part of our economy, making a significant contribution to economic growth and national productivity.
With many high growth businesses going through two, three, four scaleup periods – we want to keep making sure Government is providing the right support to help those businesses reach ever higher and achieve their full growth potential. 
This Government wants the UK to be the best place in the world to start and scale up a business, and we're backing this ambition with an action plan to unlock over £20 billion of investment in innovative and high potential businesses, including a £2.5bn investment fund incubated in the Government owned British Business Bank. We have increasingly focused the efforts of our network of 38 Growth Hubs across England to identify and support high growth businesses. 
It is incredible to hear stories of how some business have been able to successfully adapt and thrive in a year that has presented major economic challenges.  There is absolutely no doubt that as we head into 2021 it will be our scaleups and their pioneering, creative and innovative spirit which will help us build back better from the impacts of COVID-19.
It has been heartening to witness the way in which the ecosystem – private, public, academic, entrepreneurial – has come together to support the scaleup community. I want to thank the ScaleUp Institute for the crucial role they play in making that happen, and I look forward to continuing our work together on this exciting agenda. 
Paul Scully MP, Minister for Small Business, Consumers and Labour Markets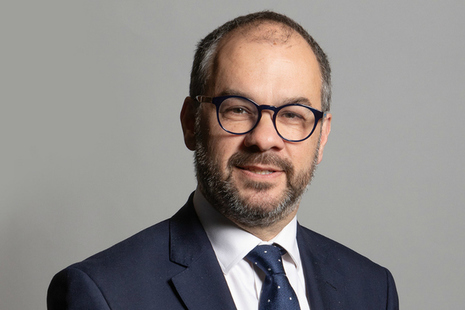 This Review marks the end of my first year as Chair of the ScaleUp Institute and what a year. No one could begin to predict the scale of the challenge that the nation, the economy and scaleups have faced in 2020.
I have been honoured to have such a central role working with scaleups this year and be able to see how they have responded to the global pandemic. The UK is becoming a ScaleUp Nation, as well as the ScaleUp Institute's constant work with the ecosystem to address emerging needs there is the development of the Future Fund and enhanced Innovate UK funding earlier this year. What I have witnessed even during the most difficult times is the shared resilience and continuing sense of optimism among scaleup leaders. That optimism is reflected in the ScaleUp Institute's latest survey which reveals that the majority of scaleups are still planning to grow in 2021 with a quarter of them planning to grow 50% plus.
To have such ambition when the economy is suffering one of its biggest slumps may seem counter-intuitive but these entrepreneurs have it right because a recession can bring out the best in organisations. During an economic boom everyone is succeeding but in a recession ambitious, innovative businesses have the opportunity to differentiate themselves, to demonstrate their potential and increase their market position. They can ultimately become market leaders. As I have met scaleups across the country it has been envigorating to see so many business leaders recognise that prospect.
The other significant milestone we are highlighting in this year's review is the growing number of scaleups that are breaking through the £10 million turnover barrier. This is such a major marker for a company because it is the point organisations become leaders in what they do. The companies that achieve this all demonstrate the same characteristics: they have purpose, focus, and customer success; they drive innovation in their solutions and build strong teams.
We want to see more scaleups reaching this high point and scaling further and faster. And the ecosystem needs to share an ambition to create more global UK scaleups who are market leaders not just in the UK but across the world. If we are to achieve this we have to focus on three core activities: Segment, Engage and Scale.
Segment is important because it is vital we do not treat all businesses the same. It is encouraging that more and more private and public organisations are differentiating SMEs and recognising they are not homogenous and are now tailoring differentiated solutions to our scaleups.
Scaleups operate across very many different industries, they are spread throughout the country and they come in a variety of sizes. As such we must also recognise that not every scaleup needs the same thing at the same time and we must evolve our support for the varying scaleup challenges and growth cycles. Support works best when those delivering it think about the different kinds of scaleups and then provide the configured solutions they need. 
One of the most powerful tools that the ecosystem can build for scaleups is a sustainable peer-to-peer network to help scaleups know, inspire and help each other get past the £10 million turnover barrier. I call this a "Community of Success". I am therefore delighted that the ScaleUp Institute, working with Innovate UK and the private sector, will be shortly launching a peer-to peer-national Scaleup Innovation Network, as well as continuing our work with local areas around the country.
We need to engage more proactively with our fast growing businesses, employing dedicated relationship managers and enablers to contact them with support whether it be opening doors to markets – their number one priority – access to finance, or access to talented people. 
As this Review reinforces, there are scaleups in every part of the country and organisations ready to offer advice, support and funding. The challenge is to ensure the needs of our scaleups are addressed in a timely way, and that we speedily connect our scaleups to solutions that can ease their growth pains. I am proud of the work that the ScaleUp Institute does week by week to help close our scaleup gaps and that solutions are built at every local level to meet our scaleups' needs. It is important that our scaleups know what is available and where to source help from, which is why the work the ScaleUp Institute does in assessing what is working, and in shining a light upon what is available with meaningful impact. The ScaleUp Support Finder and programme endorsements are vital tools to assist scaleups navigate what's most useful to them.
And all of us should never tire of spreading the message to ambitious businesses to keep scaling. Be relentlessly optimistic, there are always opportunities to grow, and it is always possible to get better. Be inspired by the success of your peers and great examples of scaleup stories – many of which we celebrate in this year's Review.
Although this has been a truly challenging year with threats to the world's health, wellbeing and economies, I am optimistic about the future because I believe that there is real strength in our scaleups who will drive the post-coronavirus recovery. The agenda we set out in the 2020 Review is crucial to fostering and nurturing scaleups and crucial to our nation's economic prosperity. 
A year ago I accepted the role of Chair of the ScaleUp Institute because I am passionately committed to seeing the UK become a global scaleup leader. Keeping a relentless focus on the scaleup agenda is the best way of achieving that ambition.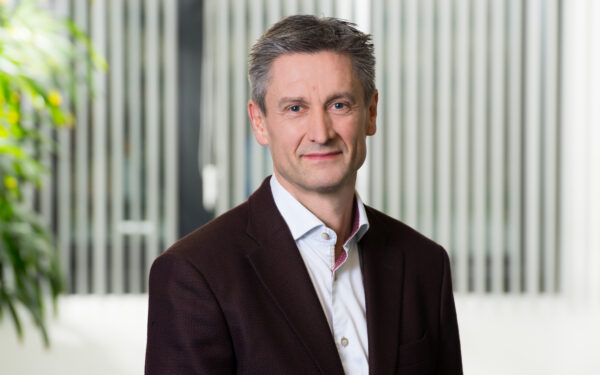 This 2020 Scaleup Review is published as the UK is facing one of the most challenging periods in recent history.  
We knew heading into this decade there would be the need for our scaleups to adapt, but we could not foresee that there would be a global pandemic affecting every area of the country, every sector and every part of the world. What we did recognise is the importance of developing a robust, agile ecosystem flexible enough to support scaleup growth even in times of adversity.
It has therefore been heartening – and encouraging for the ScaleUp Institute – to witness how the ecosystem – private, public, academic and entrepreneurial – has matured, collaborated and come together for our scaleup community on a greater scale than ever.  This ecosystem has been driven by the determination that in this extraordinary year, UK scaleups both large and small, old and new can access appropriate support to continue to survive and thrive. 
The scaleup ecosystem has worked closely together to ensure that between the private and public sectors, at national and local level, there has been the deployment of relevant and targeted solutions for our scaling firms as the Covid crisis has developed.
Whether it be the evolution of lending schemes; the development of the Future Fund for our pre-profit, pre-revenue scaleups; the expansion of Innovate UK grant and challenge funding, or the flexibility of the Furlough Scheme – we have seen a concerted focus on enabling scaling businesses to progress their growth strategies. 
We also have witnessed the crystallisation of prior Scaleup Task Force and Industrial Strategy work, which we and others were engaged in, with the deployment of funding to support the expansion of peer to peer activity and leadership programmes. The National Government, as well as Devolved Nations, have further embedded scaleups as a priority in economic policies, and the role of key agencies such as British Business Bank, Innovate UK and local hubs has come to the fore. The work that we reflected on last year in the building up of local and national tailored and segmented scaleup activities has been essential in this turbulent period.
At the same time as public action: Private and education sector scaleup initiatives have continued to operate and develop, adapting to online virtual needs. Sector initiatives have also continued to evolve with techs, creatives and life sciences – to name but a few. We have also been very pleased to see the ongoing evolution of local scaleup programmes and the expansion of ones the ScaleUp Institute has endorsed such as the British Library, Google Digital Garage, Goldmans Sachs 10,000 Small Businesses UK, Elite, Barclays LifeSkills, Babraham and many more.
As a consequence of these local and national initiatives, it is encouraging that we are seeing a positive closing of the gap in the leadership and infrastructure (space to grow) demands of our scaling business, but in other areas the ScaleUp Gap is resolutely persistent and in some widening: Scaleups remain clear that the UK is failing to make enough headway to close the market access gap – which is now the most pressing issue for them. This year we have also seen a rise in importance for access to finance and talent continues to persist as a significant key barrier to growth. Confidence is fragile: Half are worried about the future of the UK as a place for doing business and many still do not feel there is sufficient support or growth capital available to them – particularly outside of London and the South East.
Despite the crisis and the challenges noted above, we have also observed the resilience of  scaleups: they are as ambitious and innovative as ever with global plans and growth trajectories into 2021. Next year 5 in 10 plan to scale again, including 1 in 4 who expect greater than 50% growth. Many are already exporting and of those who aren't, 6 in 10 plan to go global. In 2020 scaleups have put even more focus on developing new products; new ways of working and new innovations and service offerings. Pleasingly more are breaking through the £10 million turnover barrier and significantly, we have seen many examples of scaleups pivoting towards solutions for the pandemic such as Oxford Nanopore developing Covid tests; TouchByte in Cornwall using Innovate UK funding to create facial recognition solutions for safe access at construction sites; or Future DJs in Cheshire going virtual at their new studio facilities to broadcast lessons to tens of thousands of young people worldwide.
It therefore remains as crucial as ever to have an ecosystem focused on scaleups that is sustainable and agile in order to ensure Scaleup leaders can meet the present and future challenges of their fast-growing companies and global ambitions. 
It is at this moment that decisive change to address these core scaleup issues will have the greatest impact, and it is critical that clear action is taken as laid out below if we are to move forward our status as a ScaleUp Nation and progress our international competitiveness.
Where we are now
Thanks to the ScaleUp Institute's collaboration with the Office for National Statistics (ONS) and our own research including the 2020 ScaleUp Survey, the Scaleup Index and the Scaleup SME Finance Monitor we have a strong picture of the scaleup landscape.  Our 2020 Review also draws on the thematic work of our ScaleUp Institute committees and over 3000 insights. Significant themes emerge:
Scaleups are significant contributors to the UK economy both nationally and locally.

  In 2018 they added £1 trillion to the UK economy – 50% of the total SME economy. They employed 3.5 million, had an average turnover of £29.5m and continue to outperform the economy as a whole. They are 54% more productive than their peers; half are trading abroad.

Scaleup businesses are still growing

.  Based on our analysis of the most recent ONS data we now have 33,860 scaleups – a rise of 25 per cent in overall numbers since 2013, the year the ground-breaking investigation into the UK's scaleup community was carried out.  In addition, our Scaleup Index has shown that in 2020, despite all the challenges, we now have 7,474 visible scaleups – a 37% jump year on year – and 250 of these are listed on AIM.  Furthermore, we have more scaleups breaking through into £10m+ turnover than ever before and the number of visible scaleups founded by a female has doubled in a year.

Scaleups expect and want to keep growing.

Five out of ten businesses responding to the ScaleUp Survey expect to grow beyond 20% in 2021 and one in four beyond 50%; seven in ten expect to grow by turnover next year while two in three expect to grow by employment. Almost three-quarters said they were planning for the future.  

There is a strong pipeline of scaling businesses

. For the first time we have analysed this pipeline and found nearly 17,000 scaling businesses growing by 15% to 20% a year and contributing another half a trillion to the UK economy plus 1.9m jobs. 

But the growth trajectory may be bumpy and confidence is fragile

. The 2018 ONS data did reveal a dip in the overall number of scaleups driven by a fall in those growing by turnover and a slowing down of growth between years.  This fall masks a rise in those growing by employment and both but it may reflect the uncertainty surrounding Brexit and will need to be monitored closely.

Scaleups have concerns about the future business environment

. Confidence has taken a knock.  Just over half (55%) believe Covid will have a negative impact on their business, 56% think Brexit will have a negative impact and half are concerned   whether the UK would remain a good place to do business while 45% believe it will be harder to grow and plan for growth now than it has been in the past – reflecting COVID and market access concerns.

Regional disparities persist: Scaleup growth remains persistently uneven across the country.

When tracking over the five-year period since 2013 we see 15 of our local areas performing strongly against their peers in sustaining scaleup growth rates in successive years of greater than 1 by 100,000 of population. But there is also a continued pattern of areas where the scaleup rate of growth stubbornly fails to exceed 1 per 100,0000 of population.

Three drivers make a major difference to local scaleup growth.

Through research with Arup we have identified three factors that make a difference to local scaleup growth: access to skilled talent, access and proximity to clusters and hubs with a community of large, small and scaleup companies coalescing around a specific sector; and access to equity or growth capital.  On top of this we layered Qualitative research with ecosystem leaders  where we found there was a consensus around three attributes that would make a difference locally:  active knowledge sharing, active universities and business schools engaging with scaleups; and ecosystem collaboration, cooperation, ambition and identity.

Selling to markets at home and abroad has become scaleups' biggest challenge

.  Access to markets – both at home and abroad – has emerged as the biggest issue in the 2020 Scaleup Survey that our scaleup leaders are grappling with.It significantly outstrips the talent challenge for the first time.  Not enough scaleups are getting the opportunities to supply large corporates or work with government.  Collaboration rates remain low with only two in ten collaborating with government and just three in ten collaborating with large corporates or universities. 

Access to R&D and Innovate UK services are seen as vital pillars to scaling

although scaleups are not yet collaborating enough with universities; only two in ten business leaders said they had collaborated with universities or research institutions to develop a new product or service in the past three years. This points to the need for universities to do more to reach out to scaleups, providing research, education and facilities to help them test products and bring them to market.

The ability to access the right kind of finance is becoming more urgent. 

Scaleup leaders rated access to growth finance as the second greatest hurdle to growth alongside recruiting the right talent and skills.  Four out of ten scaleup leaders told us that they currently do not have enough sufficient capital to meet their growth ambitions and a similar number perceive that access to funding lies mainly in London and the South East.

Progress has been made to segment support for scaleups but it needs to be further codified.

  Such an approach has had proven results as exemplified in Scotland.

 Start has been made by the British Business Bank, who have classified their products and resources within a staged framework of 'startup,' 'scaleup' and 'stay ahead', and by Innovate UK and the Department for International Trade.

 

Demands for leadership development education are increasingly  being met but there remains keen demand for peer to peer networks and access to relevant NEDs / mentors.

 Fewer scaleup leaders now cite the lack of this education as an obstacle to growth – most likely as a result of the concerted effort to provide relevant training and the work to promote such opportunities as through our Scaleup Support Finder.

 

Scaleup leaders want to be able to join organised networks in which they can share challenges, insights and solutions with their peers.  This has been a strong message during the Covid-19 crisis with scaleup leaders valuing the time to share with their peers despite the immediate challenges facing them. With our research showing that one in three of the emerging scaleup initiatives since 2014 (some 200+) are EU co-funded, we need to make sure that not only do we continue to close the gap across all regions and in all barriers but also do not allow any gap to widen by failing to have domestic policy routes which can  absorb past EU support for UK scaling businesses. Access to these facilities must be continued or appropriately replaced.

Infrastructure hubs and science parks continue to provide valuable support. 

This is particularly the case where they have established research links with universities and can provide the research and development expertise and flexible infrastructure such as at Babraham Research Campus and Alderley Park.  It is also good to see more examples such as following this model.

Talent remains a persistent issue.

Making it easier for scaleups to connect both to relevant Non-Executive Directors as well as the pipeline of tomorrow – in schools and graduates – must remain priorities, alongside ease of access to international talent. As well ease of access to international talent. Alongside continued focus on peer networks and leadership programmes. 

People and place still matter most.

 Scaleup business leaders still most value locally- rooted resources and services to foster their growth. They are looking for local solutions that are easy to navigate and tailored to their specific needs with wrap around Relationship Management. 
IN 2021 AS AN ECOSYSTEM WE MUST: 
Continue to use and refine the data available including HMRC data sets (tax and National Insurance data)

to allow better engagement with the scaleup community and fast-tracking of relevant solutions to scaleup leaders including fast tracking of  visa applications. It also should be expanded to include focused messaging on exports, innovation and finance as well as be evolved to include private sector support.  We also want to see progress on identifying how government datasets can be shared more effectively across departments.  If necessary this should include legislative change. In 2021 we will continue our work with Government and HMRC in this area.

Dial up and deliver a significant step change in the public and private sector activity to close the heightening market gaps,

on the three frontiers of collaboration, internationalism  and procurement.  We must break down the barriers to collaboration; both public and private and education bodies should review their practices, learn from examples, make procurement more transparent, simpler and easier to navigate for scaling firms, and report on procurement involving scaleups. In 2021 the Government must fully implement its stated commitments to improve access to markets for scaleups such as with the R&D road map, export initiatives and introduce procurement reforms such as the SBRI and Social Value Act.

Deploy dedicated scaleup trade missions as the 'norm' in every major city/ region:

International programmes such as the – London and Manchester Mayoral programmes – have continued to make excellent strides in fostering new overseas market opportunities for scaleups  – We want to see this momentum  replicated elsewhere. 

Corporates should consider further how they can engage more transparently with their scaleup supply chain

and adopt Collaboration Charters to speed up their processes as peer to peer opportunities in their supply chain. We have refreshed our corporate procurement checklist with Nesta and recommend it as a tool for improved engagement with scaleups in the supply chain.

Take concerted effort to close the widening Growth Capital Gap and regional disparities

: whilst much has been done in the last decade to seek to address patient capital needs and regional imbalances. The Growth Capital gap that was starting  to close has widened as a consequence of  the cyclical Covid effect. This has exposed our long term regional and structural 'insufficiencies' as examined in our 2020 joint report on the Future of Growth Capital and in  recent work with BGF.  Key, concerted action is needed now – to unleash institutional funds – to close this gap – which is now estimated to be £15 bn per year. This will need a combination of regulatory and legislative measures; at the same time as evolving offerings within our existing Development Banks and Agencies, and maintaining effective tax policies. Listing rules, to match to our international counterparts, will support at scale follow on funding and we welcome the Government Task Force in this area. Overall our key aim must be to enable the private sector to step up and work better with scaleup firms, and enable scaling businesses to access equity more easily from early stage to IPO. 

Continue to act at a local level to overcome continuing disparities and act in a targeted manner.

Scaleup needs and solutions must be high on the agenda of every local area and authority. Detailed ONS datasets demonstrate where the challenges lie and where action needs to be taken. 

Continue to better segment scaleup-centric and hub solutions at a local and national level.

We must segment businesses according to their growth, aspiration and potential, and have a client-centric approach to solutions for scaling firms that  intensifies support as businesses move up the scaleup trajectory; and provides scaleups with account managers who can work with them to understand their developing needs as they grow. 

Join up tailored solutions leveraging what has already been tried and tested

rather than expend time and resources on reinventing new programmes that may be sub-scale.

Champion scaleups, spreading awareness of their successes and identifying role models

to inspire and motivate more entrepreneurs and to help develop peer networks in which challenges and solutions can be discussed.

Ensure that no gap in scaleup solutions emerge as a result of ongoing EU dynamics

and that we continue to access – or replicate – the necessary funding and collaboration tools.
IN SUMMARY
In the 2019 ScaleUp Review we recognised the progress that had been made on the scaleup agenda but warned it was no time for complacency with Brexit on the horizon.
Today there can be no doubt that urgent action is required to support our ambitious, fast-growing businesses so the UK economy can reap the benefits of their productivity, innovation and ambition.
Much has already been done but as we lay out our policy imperatives for 2021, we must continue to:
Leverage and build on what works to create, at scale, long term sustainable interventions,

 

Align people and funding resources to our scaleup and growth sectors championing their case

Build clusters and hubs – at a local level – connecting  our scaleup communities to the talent, finance and markets that they need to propel their growth 
Underpinning all of this of course remains the ongoing need, whether in the public or private sector, to segment efficiently; tailor solutions; utilize data ever more effectively to pinpoint our scaling businesses; to relationship manage them, and nurture them through their scaleup journeys, linking them much more easily to the private and public resources,  available to support their growth.
Scaleups are the engines of the UK economy; they are a key to our future prosperity, our future employers and creators of inclusive growth and regional equality. We, as an ecosystem, owe it to these innovative, pioneering firms to get behind them and pull down the barriers that remain.
We need to ScaleUp to Build Back Better and to Level Up.
IN THE REST OF THIS REPORT WE EXAMINE: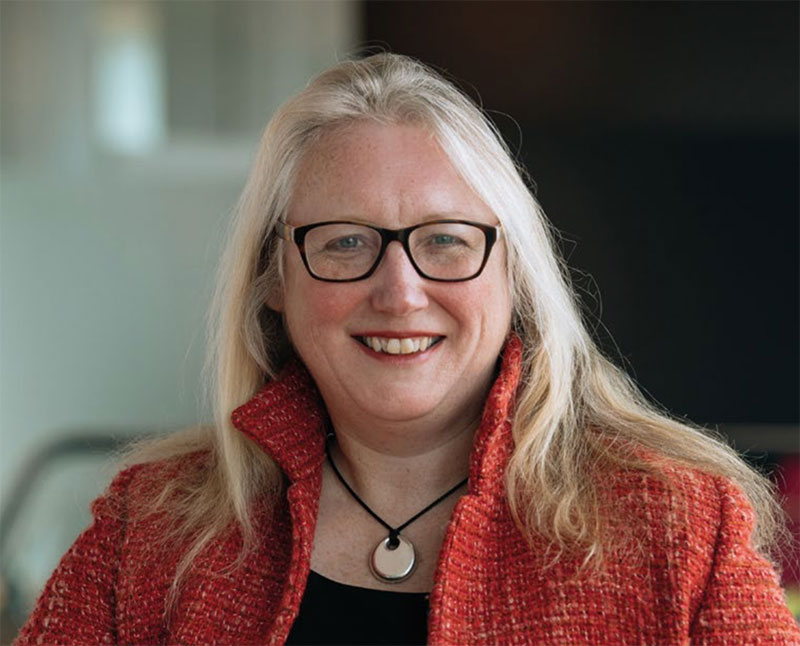 Next

2020 Recommendations