Romanie Thomas is set on changing the business leadership landscape. 
After ten years in the headhunting business, she was frustrated: "Our clients and stakeholders were predominantly men; the candidates we were placing were men; the internal peers at director level were men. And I thought, hang on a second, I'm pretty sure that I joined the workforce with lots of great women." 
Seeing flexibility in the workplace at the heart of the solution, she established Juggle in central London in 2017. "Normalising flexible working is the big route to solving the gender gap in leadership," she says. The firm's focus is placing mid-senior level professionals into flexible work roles; "it is a tech proposition so it can be the go-to destination as the world moves towards a more flexible workforce."
Thomas says that Juggle measures their success by how many women it places into these flexible roles. "Success is between 50-70%," she says, "as below that goes against our mission, while above that figure shows we aren't placing enough men – which also goes against our mission."
For scaleup businesses, recruitment based around flexible working provides speed and quality, she argues. One of the barriers to growth is that companies can't hire high quality people fast enough because they are rooted to the old ways of hiring and working, such as 9-5 jobs and onerous employment contracts. "But scaleups depend on performance and people being able to add value very quickly. This is where flexible workers are perfectly incentivised to perform. A scaleup will only be as successful as the people they hire – and the best quality people want flexibility."
Not only that, she argues, flexibility leads to higher performance.  "It encourages 20% more planning in a business but it also gives good people freedom, ownership and accountability."
However, the Covid pandemic initially had a big impact on Juggle; flexible workers felt the immediate brunt of corporate decisions to freeze or cut hiring. Since then, the conversation has changed, she says. "Up until this point we had been trying to get the market to adopt what we were doing – but now many companies are seeing that flexibility is the solution, our numbers are well back to pre-Covid levels."
Post-Covid, will there be a backlash against flexible working? Thomas acknowledges that she is "at the pointy end of wanting things to change" and that there are many good reasons why people will want to work together – "but it won't be on the grounds of speed, efficiency and performance." Large organisations with the operational machinery have embraced the change, she notes, and small companies have adapted. "The companies in between are those who struggle with the transition, and for many of them flexibility can still feel like a weight not an advantage."
For a small, growing business, Juggle's experience of government support this year has been "nothing but positive."
An interim round of funding was raised, using the Future Fund. Within weeks of Juggle's submission, the cash was in the bank. It was a round that provided classic bridge finance; "it gave our investors the confidence that we would have enough capital for us to do what we needed to do." It was a positive experience that, she says, was shared by others in her network of tech founders. "Nobody I know has had a poor experience; it was really well executed."
In addition, the firm was awarded a £50,000 Innovate UK grant to fund a longer-term project on how to use data to improve referencing in the recruitment process. "It's not currently fit for purpose, but it needs to be in order to support the remote working world," says Thomas. "It's a project that we would not have had on our roadmap had we not been given the grant."
An R&D tax credit application was sorted and approved within five weeks.

"These measures helped to keep us successful and in a position to double down on future opportunities, so we're very grateful to have had this support."
Over the next two to three years, Juggle will continue to focus on the UK market – "it is open, receptive and large." Traditional recruitment firms, she argues, "will have to kill their old business model while we are reinventing what professional hiring looks like."
Juggle harbours medium-term ambitions to move into the US market. It's one reason why she participated on this year's SVC2UK Female Founders virtual mission to the US. "Of course, we all would have loved to visit the US but it has been a brilliant experience," she says. "It was well-structured and organised, and it has over-delivered on our strategic aims." Another key reason for participating was that it fitted with her fundraising ambitions. "We want to build a transformational tech company and that almost certainly includes significant investment from the US," she says.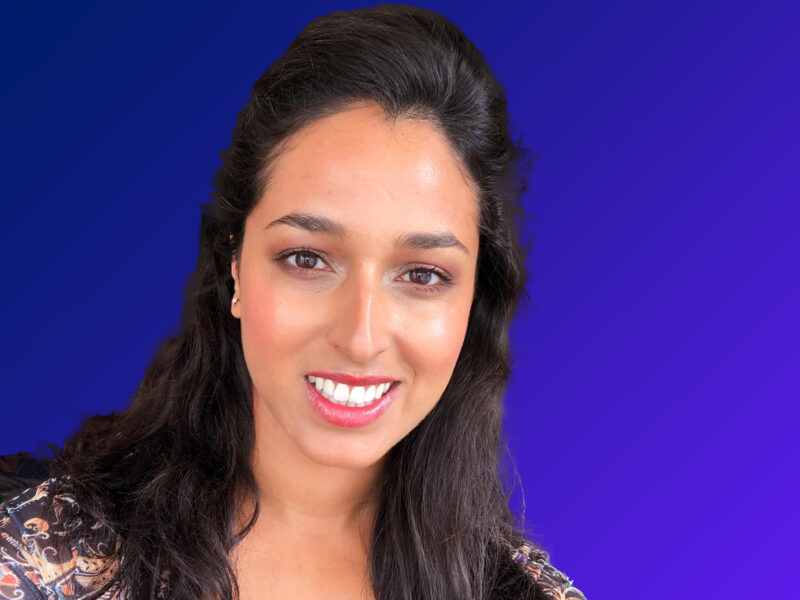 "Normalising flexible working is the big route to solving the gender gap in leadership. It is a tech proposition so it can be the go-to destination as the world moves towards a more flexible workforce."
Romanie Thomas, Founder, Juggle