Robin AI is making contracts simple by automating contract management using a combination of software, machine learning, and expert human reviewers.
'Every business transaction requires the exchange of money and a contract," says its founder and CEO Richard Robinson, a corporate lawyer turned entrepreneur. "But while payments technology has been constantly changing, the way we draw up contracts hasn't changed for decades. We use general purpose tools that were never designed for contracts and, as a result, the process of agreeing to deals is too long, slow and expensive. And you end up with a document that's written for a judge, not for the business stakeholders who have to use it to manage their relationship. That's just not good enough."
Robin has created a system in which AI works with human lawyers instead of taking their place. The system has been trained on contract data – from documents in the public domain and those provided by clients – and taught to look for particular elements. Anomalies, and issues which the software cannot interpret, are checked by human reviewers.
The business, which started in 2019, received valuable early support from the Creative Destruction Lab, a mentorship programme run by Oxford University for massively scalable, seed-stage technology companies. This introduced Richard to "mentors who are all luminaries in the world of software and technology" in a series of intensive full-day sessions. "They would give candid feedback on how we were doing and on our priorities. It was pivotal in helping us maintain focus, giving us validation that we are on the right path, and opening up access to people who could help us shape our direction. It was a really big help."
Two rounds of finance amounting to £2.5m have been raised to date: the first from Forward Partners and the second from Episode One alongside a group of angel investors. 
After the seed round, Robin received backing from Google's Black Founders Fund – a programme which selects 30 startups with missions to change the current state of diversity in tech. On top of cash grant funding, Robin has received grants and credits for Google services and support from Startup Partner Managers at Google.
"I had thought, once we raised the seed round, that we would not qualify for this support. But Google said that the primary goal is to support companies led by underrepresented founders who they thought would be likely to succeed. So the fact that we convinced external investors was a positive signal. We get great access to Google employees and we have had a lot of coaching and support."
Very recently, Robin has also been admitted into the Emerge accelerator. Led by the SoftBank Vision Fund, it brings together a coalition of top tier seed stage investors from across Europe to provide a customised eight-week programme for founders from underrepresented communities.
Robin's focus has been on the "high volume, high burden, daily contract work in which private equity funds, law firms, and companies find themselves mired. We leverage technology to take that work off their desk at an affordable and transparent price." 
As a young business, it was a challenge getting through procurement departments. "We set up Robin as if it was a law firm, with similar grade security" he says. "We had to be robust and secure, investing capital and time in building a proposition that could convince procurement teams."
And that will see the team continue to grow: "we expect to be at 30 people by the middle of next year," he says. "We'll grow our headcount in a reasonable and responsible way and if we're able to access more capital, we will accelerate that hiring."
Richardson says that the team are having "success and traction" in the private equity fund sector – "so we're going to double down on that" – but plenty of conversations are happening with in-house legal teams in large corporates.
Finding the right salespeople is one of his biggest challenges. "We really do need people who can sell to lawyers; it's a very specific skill set." But generally, the talent issue is the biggest challenge to executing on plan. "Record amounts of VC money have been invested over the last 18 months in Europe and it's being spent on people. Young, ambitious companies are spending about 80% of the money they raise on people. We are all fighting for the best salespeople, the best marketing teams and the best engineers."
While Robin doesn't need to raise further funds until 2023, Richardson is certain that it will. "We're operating in clear blue water and we see plenty of demand, so there will be an opportunity to accelerate."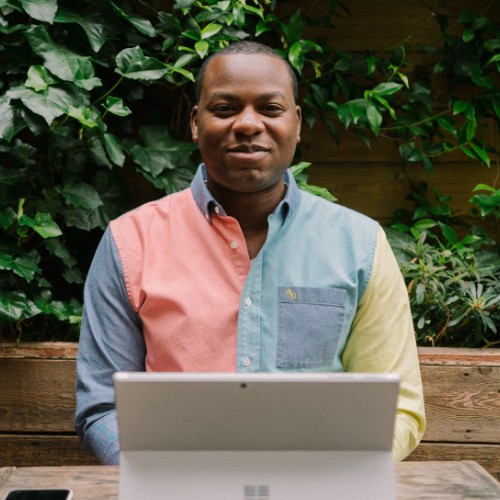 "We're operating in clear blue water and we see plenty of demand, so there will be an opportunity to accelerate." 
Richard Robinson, Founder & CEO, Robin AI