Steve Rawlingson founded Samuel Knight International (SKI) at the age of 30. Named after his grandfather, SKI focuses on professional recruitment services and project manpower solutions to the global energy and rail sectors. Its top five clients include GE, Siemens and Alstom.
The company has made its first move into the USA, opening an office in Chicago in May 2019 and in Boston in the autumn. There are plans to open an office in California. "We aim to be a £100m business in the next five years," says Rawlingson.
It's been a swift and eventful journey.
After getting seed-stage support from Todd Grondona, Rawlingson started operations in 2014. It didn't take SKI long before it faced some serious scaleup challenges. After achieving £2m revenues in year two, the third year saw exponential growth. Revenues increased 400% to hit £10m.
But the back office support functions were in urgent need of strengthening. "The stresses were beginning to show and we were running out of cash," says Rawlingson. "It looked like we were going to be a 'could have been special' business. I had grown it too quickly and was in a bit of a pickle."
He tapped into his network of mentors. He was introduced to local accountancy firm UNW, who helped him to recruit CFO Carl Moffett, and together they built out the finance function and developed a five-year model for the business in order to prepare it for investment.
At the same time – and while continuing to manage SKI's cashflow on a daily basis – he joined the Entrepreneurs' Forum Scale-up Leaders' Academy as part of its second cohort. The programme provides scaleup coaching and peer-to-peer mentoring, along with a series of events and workshops.
"It could not have been at a better time," he reflects. "The Scale-up Leaders' Academy allowed me to reassess and learn how to keep the four key plates of my business – people, strategy, execution, cash – spinning in the right way. Every day I was practising what I was learning on the course. They really changed my mindset and helped me get the business back in line. I learned to think like a CEO. I can't tell you what it did for me."
"What I learned I should have stepped away sooner to work on the business rather be in the business. It's easy for founders and CEOs to say that they do not have enough time to join something like the Scale-up Leaders' Academy because their business is growing quickly but you absolutely have to make time."
The hard work paid off. At the start of 2019, SKI secured investment from Gresham House, using funds from the Baronsmead VCTs, to finance the next phase of Samuel Knight's growth.
Some of the proceeds are being used to develop larger headquarters in Newcastle city centre – the new office is due to open in early 2020. "We are increasing headcount from entry level graduates to experienced consultants," says Rawlingson.
The investment is also being used to roll out SKI's presence in the US. "We will be entering the energy market first," says Rawlingson, "as sectors such as waste and renewables are huge." In addition, he says, having a US presence provides considerable career and development opportunities for SKI staff. Two of the founding team members are spearheading this expansion.
One particular challenge for growing a recruitment business is, ironically, recruitment. "The challenge is finding people with the right values and motivations for being part of our team," says Rawlingson. "We can teach people to become great recruiters." So the company is building its own talent acquisition team which will be focused purely on identifying SKI's future needs of the business and finding the right people to meet them."
Rawlingson recognises that SKI's growth plans will require further rounds of investment. "The more we grow, the more cash we need," he says. "This business can achieve £100m turnover within five years and we will need institutional investors to help us keep scaling."
Now, though, the company has a secure base from which to grow. Alongside Rawlingson's personal network of mentors, he has a chairman with deep experience of scaling up staffing businesses. The finance department is now ten strong. The client list is a roll-call of global engineering expertise – GE, ABB, Subsea7, Capita, Siemens, Vestas, SSE, Enel, Colas, Network Rail. "We are now scaling on the right foundations," he says. And those are lessons that he will be sharing with future cohorts of the Scale-up Leaders' Academy.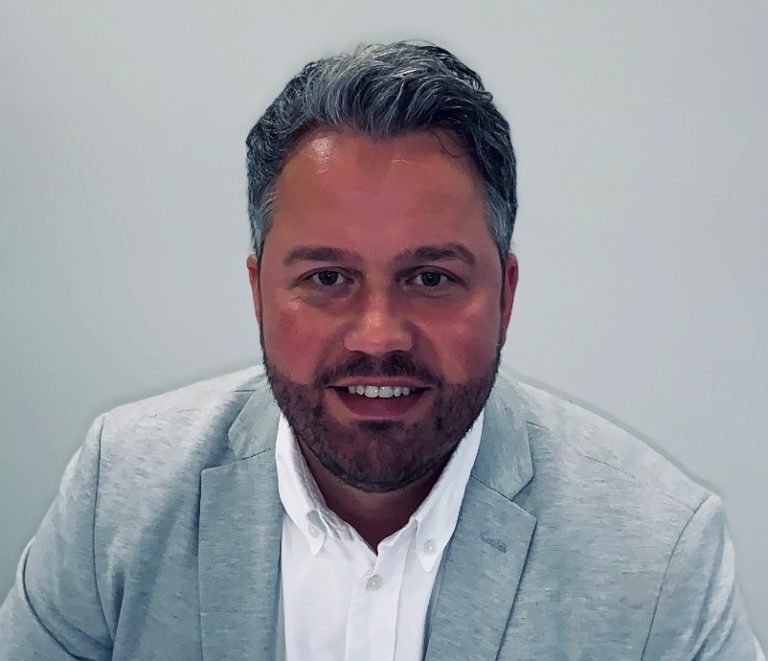 "The Scale-up Leaders' Academy allowed me to reassess. Every day I was practising what I was learning on the course. They really changed my mindset and helped me get the business back in line."
Steve Rawlingson, CEO, Samuel Knight International