Matthew Barker first spotted the opportunity for buying and selling second-hand photography kit while studying economics at Warwick University. From there, MPB has blossomed into a 90-strong, £32m ecommerce enterprise spanning the UK, US and continental Europe from its base in Brighton.
"Back in 2011, there was no website except for eBay where you could buy second-hand photography kit in the UK," says Barker. The very simple platform that he built then was the first e-commerce platform to do so. 
Over the next four years, Barker bootstrapped the business through bank debt. Over the period, he raised £1m in various tranches in loans form Barclays. "I'm very proud of that time," he says. "It instilled disciplined foundations into how we run the business; we carry this discipline today in terms of how we operate. We haven't raised as much money as many of our peers for the scale that we now have, and we haven't burned through as much cash as other businesses out there."
In 2015, he took a major strategic decision to scale the business. "We saw how ecommerce was evolving but we had not invested in marketing or technology; we weren't a tech business at that time. There was the opportunity to scale the business beyond what it was so we decided to raise external capital to fund the capabilities that would allow us to scale."
In mid-2016, MPB raised its first round of funding with Mobeus VCT. "I would certainly urge others to look at VCTs for early stage capital," he says. At that stage MPB was a UK-only business employing some 20 people. The primary goal of the funding round was to take it into the US. "No one had disrupted the space there. Our ambition was to prove that from day one we could acquire customers profitably."
The scrappy online company made the strategic decision to locate its first US office in Manhattan, close to the physical premises of one of the biggest players in the New York market. "We knew we could beat our competitors on price and service but we didn't have the capital to build brand awareness and presence and trust from day one. So we made sure that we were nearby, so people could come and see that we were a real business with real people."
As revenues and data from the US business grew, MPB raised a second round in early 2018, which was led this time by another VCT, Beringea.
This round was to provide physical foundations for growth. "You have to build things that will help you scale – and that is not always people," says Barker. A significant slug of the second round went towards MPB's first dedicated operations centre and warehouse in Brighton. "We are obsessed with profit and efficiency and have spent a lot of time and capital on the site," he says. "It has shown that we can absolutely nail the process of buying and selling second-hand products and has become our international blueprint." It has been replicated in the US, as MPB moved out of Manhattan to a dedicated site in Brooklyn.
A third round of funding has followed, with Acton Capital taking the lead as MPB continues to build out its operations, technology and people. "We have never thrown crazy amounts of money at growth for growth's sake, but have always been very deliberate in our choices, proving what we need to prove, testing the market, and going again," he says. "Entrepreneurs must be good capital allocators. There's too much vanity and obsession around brand and the idea of what you are doing – rather than the economics of what you do."
As a Brighton-based business, Barker is all too aware of the economic impact of Covid on the wider economy around Gatwick Airport. But while the Covid outbreak did create initial uncertainty, the business remained resilient. "We were fortunate because we had raised capital in 2019, so we remained present in the market and did not furlough staff. We also had a duty of care to our selling customers to make sure they received their cash as quickly as possible. We have not been a net beneficiary of Covid but the business has continued to operate and for that I am thankful."
The thing that saddens him is Brexit. Up until now, all of MPB's buyers and sellers across Europe have had their kit shipped in and out of the UK. A large part of what we do is cross-border import or export because we have been part of the single market. The only way we can move forward with certainty is to have fiscal operations outside of the UK. Now Berlin will be MPB's European base. A "significant amount of inventory" is being moved there, as are some MPB staff.  "It is a change that I am not particularly happy about," he says.
MPB's third operations centre in Berlin is due to be completed soon. "By Christmas, I should be able to say that we have everything we need to become the business that we are looking to be," says Barker.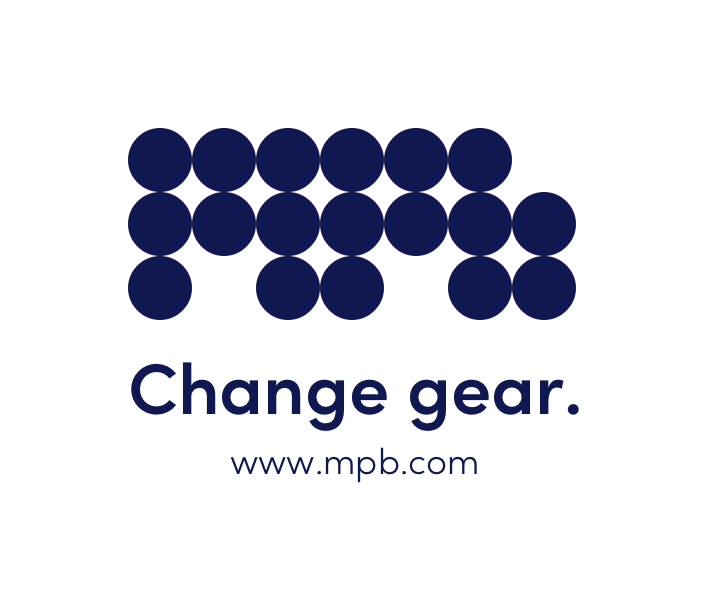 "We saw how ecommerce was evolving but we had not invested in marketing or technology; we weren't a tech business at that time. There was the opportunity to scale the business beyond what it was so we decided to raise external capital to fund the capabilities that would allow us to scale."
Matthew Barker, CEO, MPB