With more than three decades of experience in horticulture and landscaping, Rory Waterer joined the Urban Planters business in 2002.
The business had already developed a franchising model and Waterer was hired to train franchisees and get them started in the south and southeast. Before long he had led a management buy-out in 2004.
It was a relatively small company but it had a good name in the marketplace. In the rebranding that followed, the tagline – "for a greener world" – was created. That was prescient.
The past 18 years has seen Urban Planters grow as steadily as any of the 50,000 plants that it installs and tends in locations all over England, Scotland and Wales.
In the first few years, Waterer focused on smaller clients and turnover increased steadily. "We went from a million to about three or four. We wore out a lot of shoe leather in those years, going from door to door," he says. 
Urban Planters started to get noticed; and the next phase of growth was unlocked as the business started to win larger corporate contracts. "Our pricing wasn't dissimilar from our competitors but we stood out because of our passion for plants."
The 2010s were marked by tenacious, steady growth. "It hasn't ever been explosive – each year turnover would grow between ten to 20 per cent. We have steadily become a sizable player by being in the right place at the right time," he says modestly.
Revenues in 2019 had hit £15m and while the pandemic created a good deal of customer churn, with cancellations from smaller customers, business bounced back in 2021. "We have never been busier and we have a massive order book for 2022," he says. "This has been a very resilient business."
The reorientation of workspaces is a factor in its favour, as plants are being used to sub-divide space and create distancing, and they also help to provide the congenial atmosphere in collaborative workspaces.
Growth has not come at the expense of competitors; Waterer says that it has come from finding new sectors in which to grow. "Currently, we are operating in 29 different sectors and we have become known as the go-to people for technically difficult tasks," he says. This can range from maintaining mighty baobab trees in shopping centres to pruning palms in sub-tropical styled swimming centres.
Urban Planters uses a franchising model, gaining full coverage in England, Scotland and Wales about five years ago. The number of franchisees has since consolidated; from having nearly 30 there are now ten. "Having fewer but stronger franchises put us in a good position when the pandemic came along as we had businesses who were able to ride the storm," he says.
Waterer reckons that Urban Planters is now the largest operator in its sector and is pulling ahead. "We think we're looking after our customers better and we're growing at a faster rate."
There are challenges. Supply lines are under strain – stocks dwindled after growers stopped growing during the pandemic, and are now struggling to cope with resurgent demand – and so delivery dates are being stretched and customer expectations are having to be managed. The bureaucratic challenges of Brexit – such as phytosanitary certification – are being ameliorated by a key Dutch supplier setting up a UK presence.
It's these challenges that Waterer can discuss in his peer group networks, of which he is a big fan. He has been a member of Vistage for five years – "meeting up with 15 other CEOs every month for that period has been transformational for me," he says – and has joined Scaleup Berkshire and Berkshire Growth Hub's Peer Networks Programme. "It's been useful for filling in gaps in our own contacts and knowledge, so we can leverage the network to do things better. Another really important aspect has been that such discussions have given me reaffirmation that we are on the right track. And that is valuable."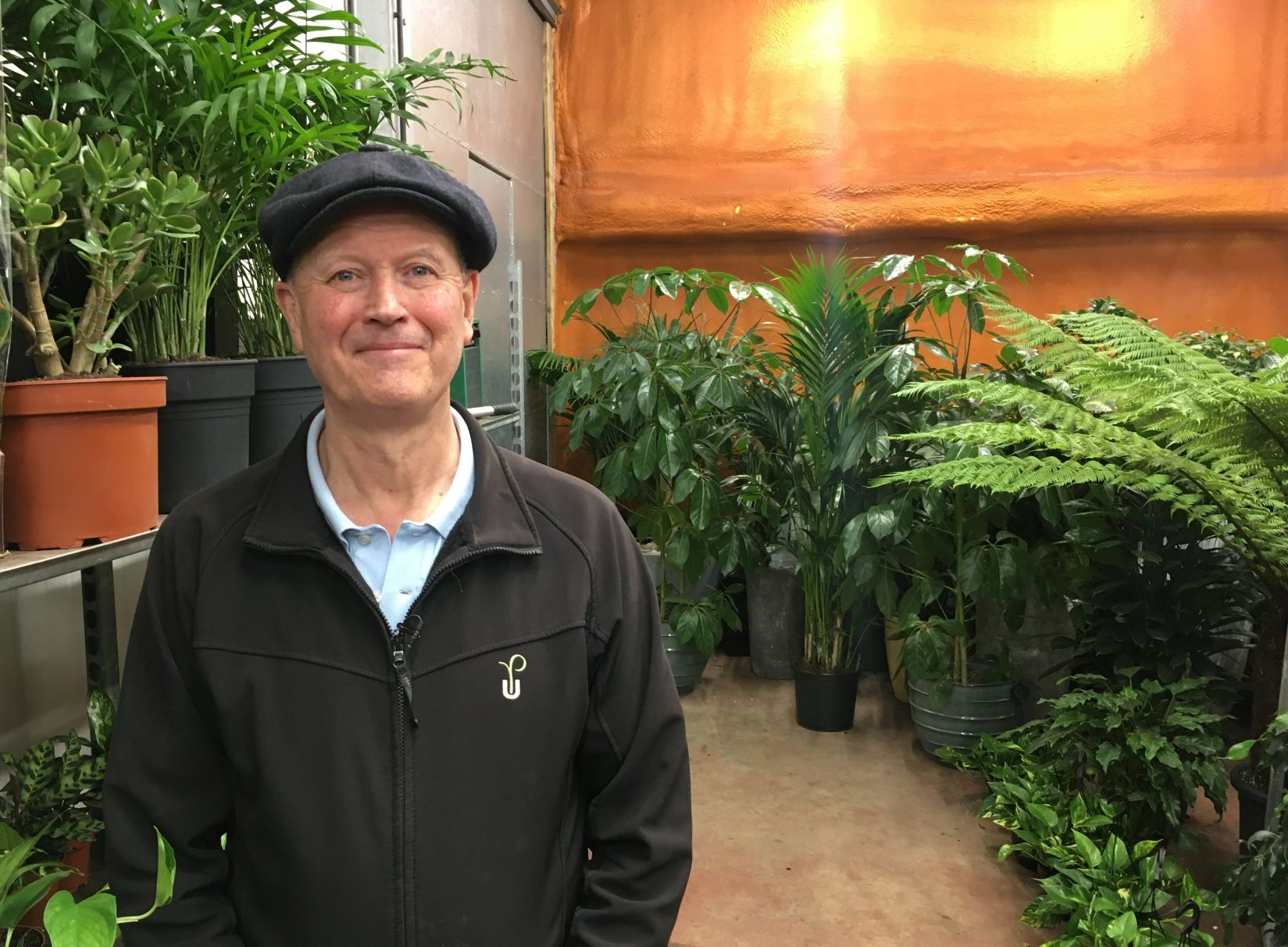 "We have never been busier and we have a massive order book for 2022. This has been a very resilient business."
Rory Waterer, Managing Director, Urban Planters