No scaleup is pedalling harder than Nottinghamshire-based Wattbike. It is the company behind the world's ultimate indoor bike, which has become an internationally recognised tool used to identify and train talent at cycling pantheons such as the UCI World Cycling Centre in Switzerland and its worldwide satellite centres. Nick Gill, the All Blacks' strength and conditioning coach describes it as "the most precise, high quality, personalised training tool I have found."   
But it's one thing to create a world-leading training tool. Wattbike is becoming a premier consumer brand.
"The world was becoming far more connected and digital and we could see that ecommerce and a big consumer base could be our biggest growth lever," says CEO Rich Baker. In 2017, the company launched the Wattbike Atom – an innovative smart bike to open up a new era in home training. This has been the catalyst to the company's exponential growth. 
While the company continues to sell into the sports world and commercial organisations – from the NHS and private hospitals to the Armed Services and hotels – it is increasingly a direct to consumer business.
And 2020 has accelerated that process faster than Sir Chris Hoy or Laura Trott. 
After the launch of the Wattbike Atom, sales were motoring and Rich Baker was projecting year-on-year revenue growth of 30 to 40%. He also knew that Wattbike would need to get more working capital on board to support that growth.
Soon after Covid hit and the lockdowns started, demand soared. Two years' worth of growth was compacted into four months. In one month, were up 200% compared to 2019. "It has been a huge accelerator," says Baker.
This dramatic turn of events put huge pressure on Wattbike's supply chain (while all the mechanical and software design and IP resides in-house, the bikes themselves are made in Taiwan) as well as its internal systems and operations. 
"It was an interesting time for us," he says, with a laugh. "We had started down the route of bringing in more working capital but we didn't have it at that juncture. We were working with minimal amounts of cash and being frugal. When Covid hit, forecasting cash became the priority."
The additional working capital came through a fundraising round led by Piper, a private equity firm with particular expertise in consumer brands, who had been in contact with Baker for several years. (But to add to the complexity of conducting such a transaction remotely, Wattbike's CFO had to step down on compassionate grounds so Baker was also recruiting via video for a new CFO.) The £11.5m investment was completed in September. 
The fresh finance is enabling Wattbike to establish a stronger platform for the next phase of its scaling up. Internationalisation of the business is high on the agenda: North America is the priority, along with south-east Asia.
There's a slew of new product designs and ideas for the bike hardware and for new digital offerings so that Wattbike's users can derive even more from the data that the bikes generate. As an innovation business, the company has developed a strong relationship with the Sports Technology Institute at Loughborough University – it helps to have a world-leading centre of sports science just down the road. (And on the other side of the world, Wattbike is collaborating with Waikato University in New Zealand.)
The company is now producing four times more bikes than 12 months ago, so a major investment in people and systems is under way. Wattbike employs about 90 people and adds about ten new employees each year. "A full systems upgrade – from accounting to operations to CMS and website – is a pretty big event for any business and we need to execute that in a timely and safe manner so that we can bring these systems into place while maintaining our growth," he says.
Keeping everybody focused during this period of rapid scaleup is one the CEO's priorities. "The cadence of the business has been extremely fast but there needs to be a step-change." He has a number of "monuments" (it's a cycling term) on which the company must focus. "When you're scaling up, there's a magpie effect because a business like ours has so many opportunities to look at different countries, products and customers. All of them may be valid but you have to dial them down and remain disciplined."
There are other challenges. Container shipping costs have soared, quadrupling in the past six months. While these high prices may not remain forever, they won't return to pre-pandemic levels. 
Baker also has the conundrum of how to forecast future growth after a sales period without parallel. To what extent will 2020 be a Covid bubble? Those hectic Spring months are unlikely to be repeated but the changes that people have made – and are making – about health, exercise and working from home means that Wattbike is benefitting from the new normal. "Spending money on an exercise bike was a significant investment, now it's a sensible investment," says Baker.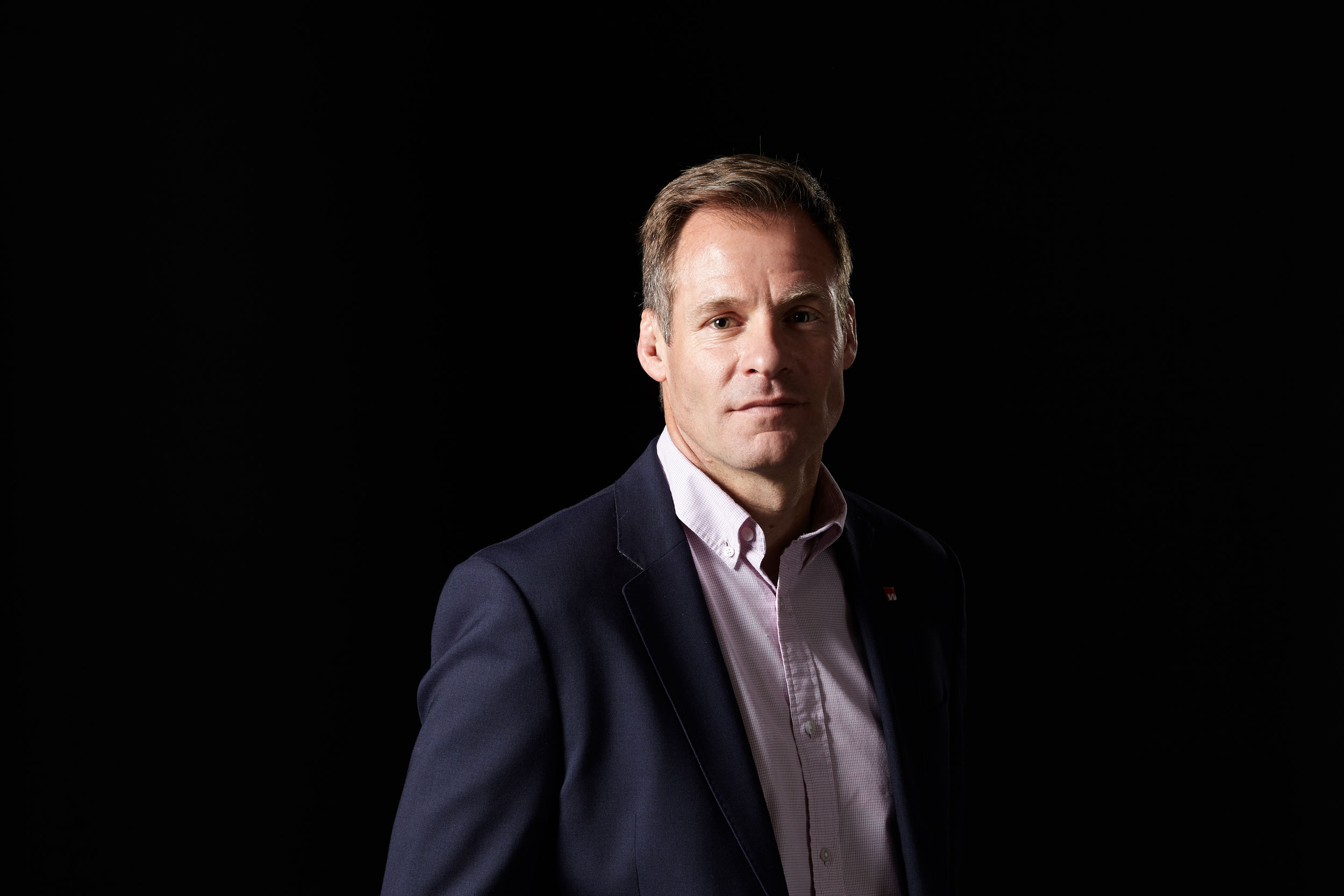 "The world was becoming far more connected and digital and we could see that ecommerce and a big consumer base could be our biggest growth lever,"
Rich Baker, CEO, Wattbike