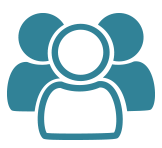 Leadership
Leaders in rapidly scaling companies need to learn to cope quickly with changing demands and may need help to develop their managerial and leadership talent. An important factor cited by scaleup leaders as stopping them from growing their revenues faster is lack of capacity and experience in the senior leadership team. It is hard to grow a company hundreds of times faster than is 'normal' without the right training and support.
Committee
The purpose of the Building Leadership Capacity Committee is to provide assessment and direction on the key needs and policy issues affecting leadership capacity for scaleup businesses. These include research, analysis and thought leadership as well as review of programmes that support scaleup businesses, in order to develop appropriate case studies and learnings. Where relevant specific sector support and analysis will also be undertaken.
The Committee reviews on an annual basis the existing programmes as identified in the 2014 Scale-Up Report, and assesses new programmes to put forward to the Evidence Committee. It reviews policies on building leadership capacity in the UK and internationally.
Latest reports
The ScaleUp Institute is proud to engage with our partners in their production of the following reports.