Andrew Bibby is a great advocate of Peter Drucker's dictum, "If you can't measure it, you can't manage it." The emerging scaleup 87% is applying this to mental well-being.

"If you talk to people about their physical health and how to improve it," continues CEO Bibby, "they know about exercise and diet, about 10,000 steps and five a day; people know how to get physically fitter. But ask people about how to get mentally fit and you will get as many answers as you ask questions. For me, mental health is about self-awareness. If you take a few minutes to reflect on yourself every day, your mental health will improve over time. It's really that straightforward."
At the core of 87% is an intelligent app that takes users through a detailed, personal and private assessment of their mental wellbeing. From this data, users receive a mental fitness score – which they can track over time – and personalised solutions that ensure they build resilience and self-awareness. The app contains numerous programmes and tools for users to measure, understand and improve their mental wellbeing and it is supported by a weekly digital publication and a series of podcasts. (The name of the company comes from only 13% of adults who report living with high levels of good mental health – "We represent the 87%," says Bibby.)
The 87% business model is to license the app to organisations. While the individual user owns their own personal data (and nobody else sees that), the platform's diagnostic tool aggregates this data to provide insights to employers, so they can understand the mental wellbeing of their workforce. "The data enables you to see all those areas where training or investment is required," notes Bibby.
The organisation can turn 87% into a publishing platform holding everything that it offers to an employee for their well-being and supported by tailored content that is relevant to that organisation – the mental wellbeing needs of an emergency service, for example, will differ greatly from a management consultancy.
"There are strict rules and regulations around health and safety," says Bibby, "but the protection of mental health still seems to be considered an after thought. Every organisation must look at the mental wellbeing of their people, particularly at a time of huge change, not just as an employee benefit but as an absolute must-have. It shouldn't be a benefit – it's a human right."
The outbreak of Covid accelerated early sales, particularly in the public sector and the NHS, for frontline workers who required access to mental health support. "We were due to launch for one client in May," recalls Bibby. "When the pandemic struck, they asked us how quickly they could get the platform up and running. Organisations could see that the mental wellbeing of their staff was going to come under a lot of pressure and needed help."
But the broader market is still immature. On the one hand, it's highly competitive – there are plenty of mental health and wellbeing products and services out there – but few organisations have dedicated budgets in place. Other organisations are willing to invest in this area. "There are some incredibly forward-thinking corporations who are onto this," says Bibby.
The brainchild of former Ladbrokes CEO Richard Glynn, 87% was formally launched in April 2018. Bibby, a veteran of the digital agency world, had joined forces with Glynn in the previous year to help develop the idea, identify potential customers who could help build the initial product, and to raise a first angel finance round.
Using an external development team in Poland, the product had its commercial launch in early 2019. Admittedly from a small base, revenues are expected to grow by up to 400% next year.
87% remains a lean operation. As soon as the Covid outbreak began, Bibby cancelled an office contract to save money. Now, while still working from home, the team has started to go into London on a fortnightly basis. "We had started to miss each other and the idea generation that comes with being in the same room," says Bibby, "so we have rented a nice big working space that ensures people to feel safe and that we get that face-to-face interaction." The company is recruiting and has seen huge numbers of applications for its advertised roles.
To date, angel investors have supported the growth of the business; 87% raised a third round in May 2020. "We've been lucky with our initial investors as they have all stayed with us," says Bibby. "During the pandemic, they gave us a good route forward." To scale the business faster, the next step will be to hold a Series A round seeking institutional VC support. "We will need a greater amount of capital and the networks and expertise that those institutions can bring."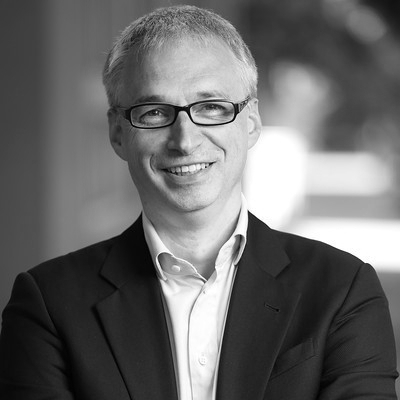 "We've been lucky with our initial investors as they have all stayed with us. During the pandemic, they gave us a good route forward. We will need a greater amount of capital and the networks and expertise that those institutions can bring."
Andrew Biby, CEO, 87percent