It has been quite a year for HR technology company Arctic Shores. The Manchester-based scaleup was admitted as a member of the 2020 cohort for the Tech Nation Upscale programme and the SVC2UK Scale Up Club. It also made its debut appearance in the Deloitte Technology Fast 50 Index. Furthermore, it was a beneficiary of the Government's Future Fund. (And, we should add in the spirit of full disclosure, the ScaleUp Institute's chair Adam Hale was also appointed as its chairman.)
The recognition is well-deserved. 
Arctic Shores was founded by Robert Newry and Safe Hammad, a pair of entrepreneurs who had worked together on a previous venture. "We enjoy challenging the status quo and wanted to do it again but this time in a different sector and with greater social impact," says Newry.
The business has pioneered the development of behaviour-based psychometric tests by combining neuroscience, AI and game technology; the goal is to eliminate bias when it comes to hiring and promoting people. 
The lightbulb moment for the two came when Newry heard about the daughter of a friend who had applied for five graduate jobs but been rejected by all of them despite her exceptional educational qualifications. "She had been required to do a numerical reasoning test and underperformed because of the nature and style of the test. All the companies were using a similar test from the same provider. It seemed incredible that this was the only way companies had to assess the potential for people to do a job." 
So Arctic Shores started by looking at how it could help identify the true potential of young people. With the support of an Innovate UK grant, the science was developed and led by Lara Montefiori, Chief Scientist at Arctic Shores and an academic at University College London. 
"We brought together three areas in which the UK is particularly strong – neuroscience, psychology, and game design," says Newry, "but no one had previously brought these disciplines together to identify talent."
Their first client was Deloitte, in a project that went live in 2015. It took a full year to get to the point of a proof of concept. The product had to be used and refined; feedback and data had to be gathered; post-recruitment performance had to be measured against the predictions about how they would perform. Measuring the efficacy of psychometric assessments is closer to the robust standards of medicine than to regular business application software, notes Newry. It took a further year before Arctic Shores gained its tenth customer.
"After that milestone, people started to pay attention and saw that our use of gamification for psychometric assessment was not just a fad," says Safe Hammad. 
And how. By 2020, more than one and half million candidates had been through the platform, many of whom received a feedback report with some career guidance. It has been translated into 22 languages and is used in 60 countries. The client base exceeds 100 companies, including PwC, Capita, Siemens and Deutsche Telekom, all of whom have seen their diversity of hires improve, some by as much as 100%. Almost half of its revenues are international and the company has offices in Manchester and London. Its own multinational workforce of 68 includes cognitive neuroscientists, psychologists, software engineers and graphic artists. 
At the end of 2019, it secured a $5.5m Series A investment led by Beringea with the participation from existing angel investors and shareholders including Candy Ventures, to accelerate its product development and international expansion. 
The application of its tools has broadened from the initial assessment of early careers. There are plenty of roles where prior experience is not necessarily the best indicator of capability. "We have the means to measure personality traits that traditional psychometric assessments have not been able to measure – such as determination, resilience, creativity, learning agility. You can't see that on a CV or ask someone how determined they are on a scale of one to five," says Newry.
With its new UNA platform, Arctic Shores aims to make psychometric assessment more accessible to companies beyond the big organisations. He says that most recruitment continues to be reviewing CVs and conducting unstructured interviews. "Our biggest competitor is gut feel," says Newry.
"We have a clear mission to enable companies to be more objective and broader in their selection of applicants and foster a recruitment process that provides a fairer evaluation of people from different backgrounds and socio-economic groups," concludes Safe Hammad.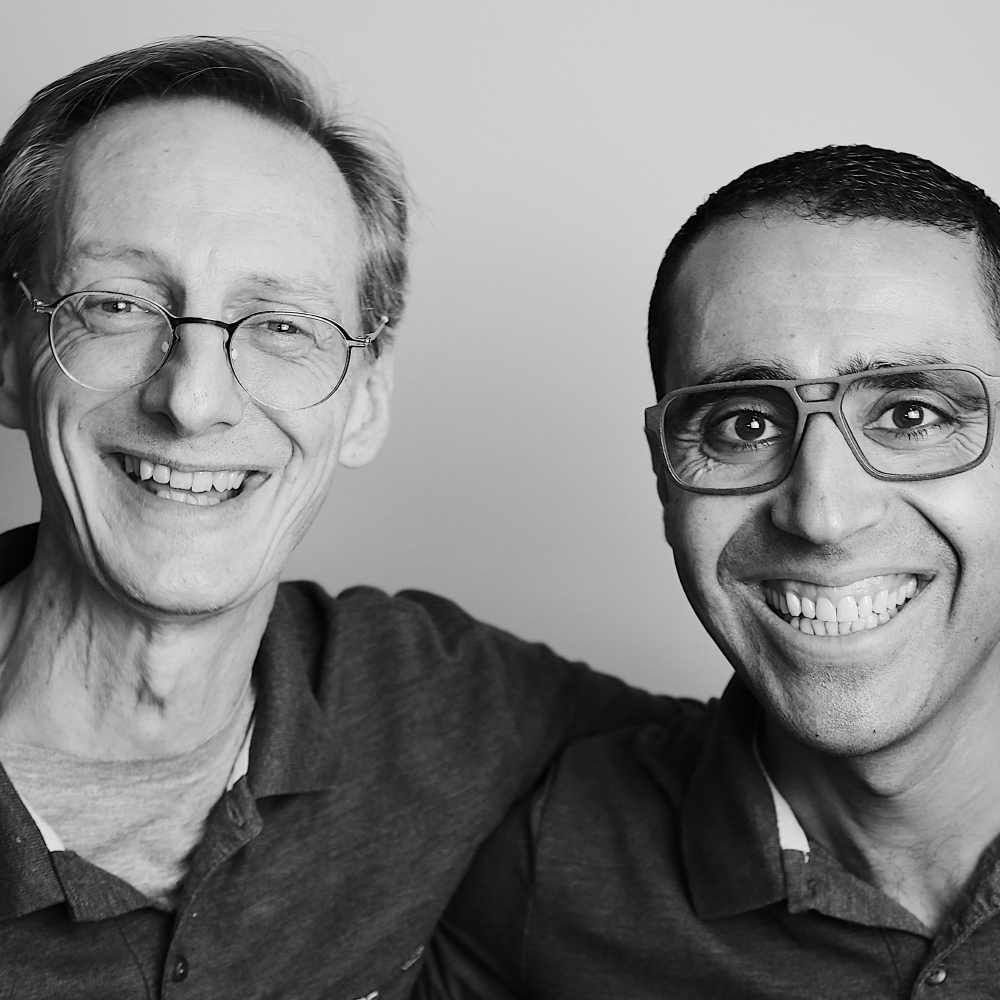 We have a clear mission to enable companies to be more objective and broader in their selection of applicants and foster a recruitment process that provides a fairer evaluation of people from different backgrounds and socio-economic groups
Safe Hammad, CTO & Co-Founder