Greg Sutch joined Intralink in 1996, doubling the size of what had until that point been a one-man-band business development consultancy. Founded initially in 1990, it was set up with the purpose of helping British businesses establish themselves in Japan. Today, Intralink employs over 140 people, with offices in 15 countries. Intralink's story offers dual insights: those of its own personal scaling journey alongside those of the hundreds of scaleups it has helped expand abroad.
From West to East
In the early days, Greg and Intralink founder James Lawson split their responsibilities; James would find businesses in the UK looking to expand abroad while Greg would look for appropriate markets in Japan. Early clients included Queensgate Instruments, who would later go on to become the world's leading manufacturer of embedded optical spectrum analysers for the long haul optical telecoms market. As the lists of clients grew, so did the list of markets that Intralink would offer them to. In 2001, they set up their China office in Shanghai. 
As Intralink looked to expand their offering across East Asia, they looked beyond the UK too. Approaching Silicon Valley companies like DivX or Ecrio, which thought they could sell in the Asian market and, in Greg's words, knocking on their door and asking "what have you got?" suggests the kind of persistence that went into this stage of scaling the business.
They started taking on their first non-UK clients in 2000. Now, they help sell products for British, European and American scaleups all across East and Southeast Asia. Intralink's business model offers scaling companies an understanding of local conditions, the development of a business strategy and help with bringing a product to market. Evidence of Intralink's scaling journey is in how the business model has evolved. While business was strictly 'one-way' early on – only selling West to East – Intralink now has just as much business going the other way. Greg mentions Asian companies that are now enthusiastically looking to European scaleups for help with internal challenges, such as digitisation and decarbonisation.
Challenges of scaling abroad
Be it his own business or those that he helps, Greg calls people the biggest challenge to scaling. The difficulty, he says, is finding the right combination of enthusiasm paired with bespoke local market insights and knowledge.
Finding the requisite language skills in the UK in particular is a challenge. Intralink hires local staff in each market as well as expats who speak the relevant languages. The Shanghai office alone is made up of a team representing 8 nationalities. 
Compounding this is the fact that businesses expanding abroad often lose a certain cohesion; far-flung offices can suffer from a disparity of vision and direction. As Intralink expanded across East Asia, it began to rotate its staff. People from Intralink's Japan office would be moved for a period to Korea in order to broaden their portfolio of market understanding. While they might need time to catch up on the local market conditions, they would arrive at their new office with a clear understanding of how the business already operates. This has the effect of tying the business together.
Finding markets abroad also comes with its challenges. When Intralink first forayed into China in 2001, Greg says they were 10 years too early. While China was an exciting and fast-growing market, it wasn't quite ready for the advanced technology or advanced industrial products that Intralink's clients were offering. Greg and Intralink had to adapt, deciding at that point to flip the business model and source out of China rather than the other way around. 
Knowledge and support before expanding to often far-flung markets is crucial. With their own experiences in mind, Intralink now works with many European, American and Asian governments to help them grow their exports and attract inward investment, including for the Department for Business and Trade for whom the company runs the UK-APAC Tech Growth Program (TGP), helping other scaleups expand abroad. This programme markets APAC to British scaleups, raising awareness and offering insights to commercial opportunities. If a scaleup does decide to expand abroad, the TGP also helps them develop a strategy, alongside identifying potential customers and partners. 
The future for Intralink
As an international business, Intralink has to contend with many global economic challenges from supply chain issues to geopolitics. But it is confident where others might be more cautious: rather than being wary of expanding into China because of European 'decoupling' or Chinese  'buy local' policies, Greg is more pragmatic: "at the end of the day, a Chinese company is going to buy the best product it can afford, irrespective of whether it's a Chinese made product or a British made product."
Sutch is looking forward to expanding Intralink's market offering: India is in the crosshairs as an emerging market for British, European and American scaleups. Actualising this vision requires capital; after 33 years of complete self-funding, Intralink has taken a £20m investment from private equity firm Mobeus Equity Partners. 
The deal offers Intralink  more than just capital; it provides Intralink with a partner with insight into buying business in India. "Don't try to do it by yourself," Greg cautions. 
After 33 years of doing business, Greg hesitates to call Intralink a scaleup. While Intralink has grown organically through generating cash and self-funding, the decision to take private equity capital comes at a time where the company looks to scale rapidly. He hints at a difficulty in receiving attention from private equity early on, noting that there are qualification criteria that excludes smaller businesses. Most of the scaleups that Intralink assists are VC-backed.
Greg offers some fascinating lessons about scaleups and the challenges they face in expanding abroad. His pause over whether Intralink qualifies as a scaleup aside, his experiences in expanding abroad and helping others achieve a foothold in foreign markets are valuable. Whether self-funded for 33 years or progressing through rounds of VC funding, scaleups looking to enter new markets can learn the lessons of both Intralink, as well as the scaling companies it supports.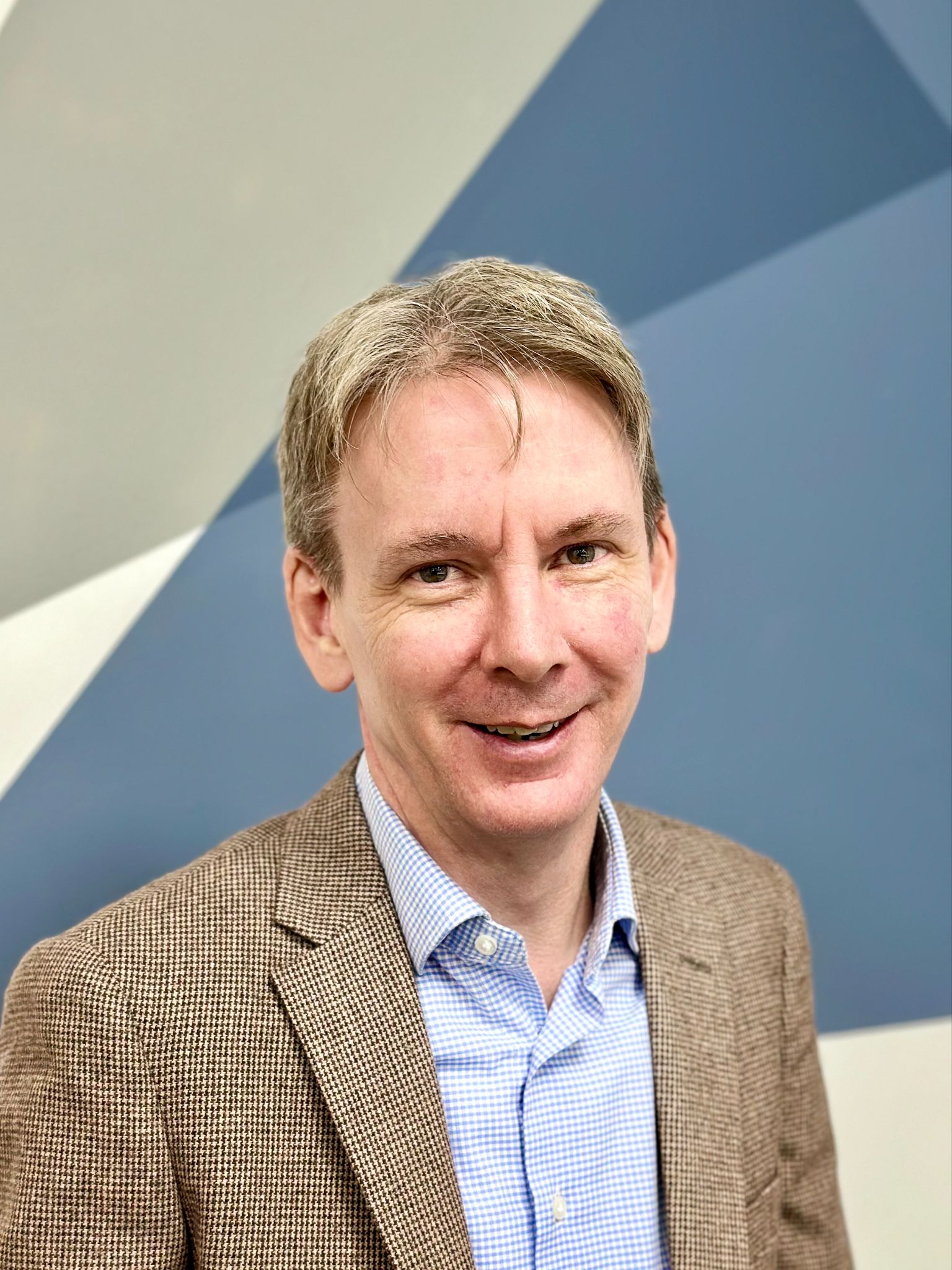 "Because they've been there and done it before. So work with partners. Don't try to do everything yourself would honestly be my advice after 30 years of doing what I've been doing"
Greg Sutch, CEO