Form3 started in August 2016 with four people, a few laptops and a white board. The big idea was that the banks would move from their established and expensive payments infrastructure – where they used licensed software, running in large proprietary data centres – to a cloud-based technology – where they would use a platform technology providing a payment-as-a-service model. Initially, this was the vision and practice of the new generation of neo-banks but now it is being embraced by the larger institutions who see this as the future of banking technology. 

It is proving to be a very big idea. Revenues and headcount have been growing at an annual rate of more than 100 per cent. Currently, Form3 employs more than 270 people in 22 countries. 
Form3 was never your ordinary fintech startup. Its CEO Michael Mueller was a seasoned banking executive who had been the head of cash management at Barclays, where he was responsible for the bank's payment products (and a big buyer of payments technology). He came together with a group of angel investors who had also identified the need for better technology for processing and payments in banks' back offices. "I can't claim it was my idea but it has been the founding team's execution from day one," he says.
Since then it has received the backing of VC firms such as Molten Ventures (formerly Draper Esprit) who have been consistent growth investors since 2018. It is scaling through the hard slog of negotiating major enterprise contracts. A striking feature is the number of Form3 customers – Lloyds Bank, Nationwide, Barclays, Mastercard – who are also strategic investors.
"I said I would let them invest if they become a customer; they said they would become customers if we let them invest," says Mueller. In 2020, Form3 brought in three of them – Lloyds, Nationwide and Mastercard – simultaneously. "Agreeing three major procurement contracts plus the investment commitments was the most complicated thing I have ever done," he laughs, "but they all came in on the same terms."
The procurement contracts are complex and substantial, covering the transfer of billions of domestic payments onto Form3's platform. This is a core mission-critical process for a bank so the company is subject to exacting scrutiny, with the financial regulator also having an ongoing interest in any of these transactions. "You get no slack just because you're small," says Mueller.
In many ways, Form3 is a scaleup that could only have started in the UK. For more than a decade regulations have mandated the Faster Payments system, forcing the banks to be always on when it came to payments. "Starting in the UK gave us a bigger market than anywhere else," says Mueller, "and from a technology point of view, the UK has had market leadership in this field. If I were to start this again, I would start it again in the UK."
Now, as real-time payments begin to become the norm, overseas growth is a priority. And Form3 is going to be global. The company already has an Amsterdam office and is selling into European banks. It has just raised a £115m ($160m) funding round led by Goldman Sachs Asset Management, a good portion of which will go towards cracking the US market. Having the Goldman Sachs franchise on its calling card won't hurt the business development charge.
For a man who until 2016 hadn't thought of being an entrepreneur, it's been an intriguing and surprising challenge. "Starting a business is quite easy, and making it through the first phase is OK," he says, "but growing a business, when you're dealing with a scale and complexity that you just don't have when there are ten of you, is much more difficult. But it's a very interesting journey every day and you appreciate all the help that you can get." (And obtaining that help is set to be amplified, as Form3 has just been named as a member of the Tech Nation 2021 Future Fifty cohort.)
One of the biggest challenges for Form3 is in the war for talent. "We need back-end engineers with experience in cloud-native technology, but so does every tech company on the planet," he says. The company has operated fully remote working from its inception. It has a couple of offices but these are meeting points rather than workplaces. This structure used to be a USP but disappeared in the pandemic, he says. But it is reappearing; "as companies start asking their employees to come back to their offices, we're not."
The company is currently hiring 10 to 15 software engineers per month. For every software engineer that is hired, Form3 interviews between 40 and 50 candidates – hiring in more than 20 countries. "We are limited to hiring in certain geographies where the data protection regime is similar to that of the UK and we can only work in countries where we have faith in our background checks," says Mueller. 
To achieve that, the company has an in-house recruitment team of more than 20 people –  so nearly eight per cent of its staff are purely involved in recruitment. "There are not enough software engineers in the UK to satisfy the industry's needs," he says. "It is a major problem for the tech sector."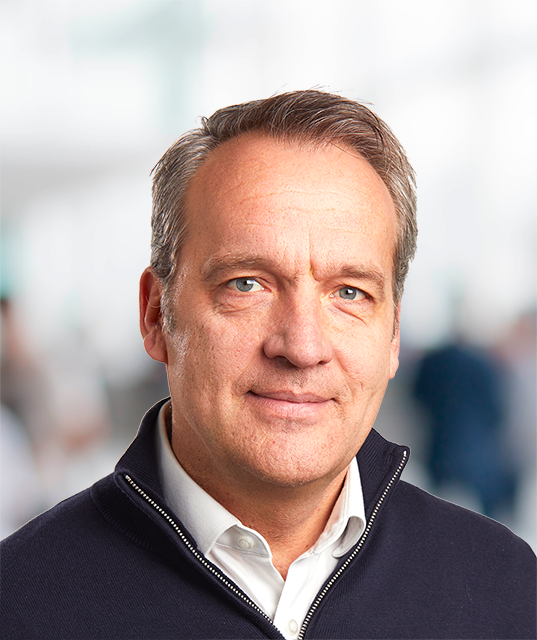 "Starting in the UK gave us a bigger market than anywhere else, and from a technology point of view, the UK has had market leadership in this field."
Michael Mueller, CEO, Form 3