---
Faster than an ordered Uber, Gurinder Dhillon contacted all ten of his banks as soon as the coronavirus storm began to blow. With a fleet of more than 2,500 private hire vehicles on the road, the business needed rapid assurance that the banks would provide forbearance on the finance costs. 
"All but one of them leaned in," he says. "Most gave us a minimum of three months; two gave us six months. One bank asked us to pay an interest element. One insisted that we met the terms of the final three months of our arrangement. So nine out of ten behaved as we wanted them to behave. They saw that we were running a good business and that these circumstances were outside of our realm and control. As one of them put it, nobody would have stress-tested this."
Dhillon says that his business has always been run "tidily" and maintained a cash buffer. This prudence, along with the banks' forbearance and rent renegotiations has kept Otto Car steady. The company furloughed just over half of its staff. "The furlough scheme has been amazing," he says. 
Dhillon bided his time before making an application for the Coronavirus Business Interruption Loan Scheme (CBILS). "We have been historically accurate in our forecasts and so we wanted to be in a better position to forecast 18 months ahead. We didn't want to panic buy CBILS."
He sees "a long slow climb" out of the crisis. There is fear among the community of Uber drivers, whose vehicles Otto Car rents and finances. "We need to lift anxiety – and then intent will return." One other trend he is seeing is "an uplift in demand for electric vehicles as drivers begin to appreciate the value of clean air and how they can contribute to it."
However, Gurinder Dhillon is determined. "We want to come out of this standing strong. We are going to be super-lean, more digital, more bullet-proof. We are investing more in our technology. We are still planning to open up in other cities. Many people will freeze right now – but this is the time to be bold and lean into the future."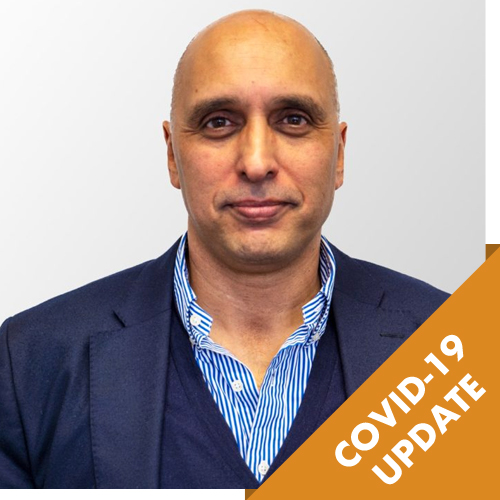 "This is the time to be bold and lean into the future"
Gurinder Dhillon, Director, Otto Car