Guy McEvoy set up the Birmingham-based e-learning business GuyKat in 2009, after a career in project management in blue-chip organisations including PwC and Cadbury-Schweppes. Over the next ten years, he ran it conservatively and happily. His company could provide the e-learning platform – via a partnership with an Italian company – and create the content.
Now steady growth has been replaced by scaleup growth.
Between 2019 and 2020 GuyKat doubled revenues, with 70% of sales coming from outside the UK. Turnover has doubled again in the past year to hit £3.5m. The number of permanent staff has increased from 25 to 40. A business in Tampa Bay has been acquired, catalysing further growth in North America. With clients in five continents ranging from L'Oreal to Amnesty International, its training has been deployed in more than 50 countries. 
The digitalisation of the economy has accelerated change – and GuyKat has been a beneficiary.
"Over the past 20 years, the barriers to e-learning have been progressively eroded," says Guy McEvoy, CEO and founder of GuyKat. "There was an objection that it wouldn't be fair because some members of the workforce might not have the basic digital skills to access training online. Now everybody orders their shopping on Ocado.
The Covid pandemic has put paid to corporate resistance to e-learning, he says. "The genie is out of the bottle. Training sessions were based on the assumption that they required everyone to be on site. Once an organisation has had a good online learning experience it begins to question why it doesn't use online learning for everything and at scale."
With greater digitalisation comes a digital workforce. "The expectations of Generation Z about how information is communicated to them is that it's instant and bite-sized. This is a generation that has grown up with YouTube and Google. It melts their heads that a workplace can't deliver the relevant chunks of information they need at the point at which they want it. Smart organisations recognise this and want to adapt their communication accordingly.  They need someone like us to help them."

But just as importantly as mega-trends in technology and society has been the change in McEvoy's own outlook. That change flowed from his participation on the Goldman Sachs 10,000 Small Businesses UK programme. "I was quite happy with the business when I joined the programme but I wanted to understand what it would involve if I really wanted to scale it up."
GuyKat has been a prudently run business – throughout its life it has been funded entirely through organic cashflow – and that prudence has been justified. One unshakeable McEvoy mantra was to have one year's worth of cash in the bank to cover operational costs. "People laughed at me and said I was nuts…but it didn't seem nuts when Covid kicked off."
However, he acknowledges, the biggest barrier to the growth of GuyKat had been "inside my head." And the programme gave him the tools to chip away at that barrier. Of particular value was the peer network – "it was genuinely good to sit with a cohort of people who sit where you do," he says.
Now that he has set his eyes on growth, the next big challenge is talent. "Our problem is capacity, not demand, so have to grow our delivery capacity," he says. "We could be ten times bigger, if we could recruit the right people faster."
GuyKat has put a career framework and a structured graduate scheme in place. Given its location, it's particularly close to Aston University and the University of Birmingham for its graduate recruitment drive. It has also made use of the Santander internship scheme and has used the new Help to Grow scheme to build up its internal leadership capacity. The mindset of growth started with the founder; now GuyKat is committed to cultivating that mindset throughout the growing organisation.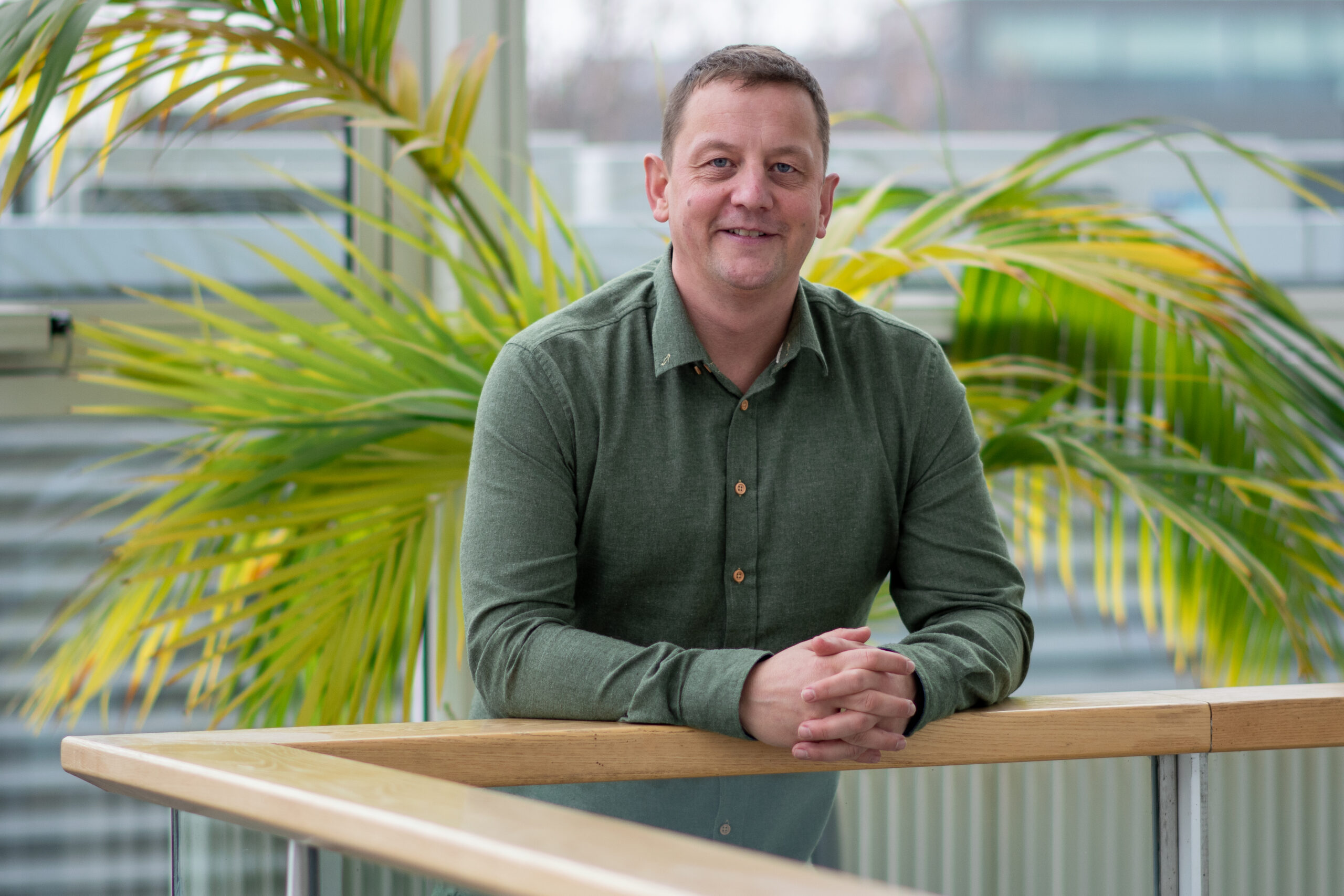 "I was quite happy with the business when I joined the programme but I wanted to understand what it would involve if I really wanted to scale it up."
Guy McEvoy, CEO, GuyKat