The idea of Flexi-Hex started in 2017. It was one of those "there must be a better way" insights. Sam and his twin brother Will were running a product design company in Cornwall. They were also keen surfers. So when Sam bought a new surfboard online and it arrived in acres of plastic wrapping, his reaction was both aesthetic and environmental. "I thought that such an expensive product should be packaged more sustainably and presentably." 
The Boex brothers decided to treat it like a client brief – as a side project within the existing business. They put aside time and a little budget to prototype and sample materials. They came upon a material called paper honeycomb from which they created a flexible open-ended sleeve. "It worked amazingly well around a surfboard and we had that Eureka moment thinking 'wow, it works beautifully and it looks really good and most importantly it tackles the issue of plastic'." And they saw it could be used for other watersports and surfing products – the brothers saw they were onto something. (And at that early stage they acquired a patent and started to put up IP protection around the product. It's been quite an expensive process but it was one of our best business decisions," says Boex.)
In January 2018, they launched Flexi-Hex as a company and announced the new surfboard packaging on an influential surfing website Magic Seaweed. It went viral. Over the next months, emails and requests poured in. Demand for fulfilling surfboard packaging orders soon overran the existing design business. 
The sustainable packaging business has grown rapidly since: in its fourth year of trading, revenues have grown 200% yearly and the team of three is now a team of 13. 
From surfboards to drinks – accessing new markets
With the global climate drive and thirst from big business to small business for innovative packaging solutions, diversification into other markets followed swiftly. In late 2018, after receiving a number of inquiries from the drinks sector, they launched a gift packaging product for local artisanal gin makers such as Tarquin's. The product range soon expanded and the number of customers has grown in range and size, including Bacardi-owned brands such as Bombay Sapphire. 
"When getting into a new market sector you have to start with the smaller brands who show an interest and like your product. You both learn quickly and once you've developed a solution you can take another stepping stone up to a bigger brand. And with each step you're understanding how the market works and you become more sure of yourself and gain traction."
At present, the UK drinks sector accounts for the majority of the company's revenues but big growth opportunities lie in Europe and the USA. Changes in long-standing prohibition laws in the US which had prevented the movement of alcohol between states through the courier systems, he explains, are being loosened as a result of the Covid pandemic. "These changes present an exciting opportunity to grab market share with our sustainable packaging solutions for the drinks sector."
Packaging is the shopfront for ecommerce, says Boex. "When a consumer buys an expensive product online, they want a good experience the moment they open that package – it's just like opening the doors into a shop. It's the quality of the brand experience." So other sectors also beckon – notably cosmetics and electronics – where large global brands are already engaging with Flexi-Hex.
Growth challenges – logistics and talent
If the opportunities are great, so too are the challenges. Currently Flexi-Hex products are manufactured in Asia and the soaring costs of shipping as well as lengthening delivery times are proving "a huge challenge," according to Boex. 
The other big challenge is "getting the right kind of people in the right seats." As a proud Cornish business, the Boex brothers wanted to create a global business based in Cornwall but some early investors were concerned that their location would restrict their growth. "We were adamant that this would not be the case and we are proving that. With the right brand and business, good people are prepared to travel. The most exciting businesses are not just in the major cities." Flexi-Hex has recruited people out of the London corporate world who were looking for a change in lifestyle and career opportunities and, Boex adds, "there's also an amazing amount of talent in Cornwall as well." Having recently recruited a head of logistics, the company is on the hunt for procurement talent – particularly as the long-term ambition is to manufacture on a global basis.
Using equity finance and Innovate UK grants
Finance has come from a variety of sources: there have been several equity finance raising rounds securing support from Sky Ocean Ventures, angel investors, a Crowdcube-led crowdfunding and, most recently, backing from the Cornwall & Isles of Scilly Investment Fund. The company has also received grants from Innovate UK – which were "a huge boost" in enabling Flexi-Hex to research and develop products specifically for the drinks sector.
"Young businesses should not be afraid of giving away equity in order to fuel their growth," he says. "It was a huge decision for us but it's been nothing but a good thing. Find the right investor and they will support you over your next phase of growth." 
Scaling up sustainably
There is another aspect to managing growth on which the brothers are focused – how to scale up sustainably. This year Flexi-Hex has become a certified B Corp. "It's a huge accolade for us but it is only the start of our journey," he says.  For example, Flexi-Hex is exploring new manufacturing methods and materials; currently it uses paper which is 85% recycled but it is looking at papers made from seaweed or agricultural grasses.
"We want to scale but scaling means taking resources away from the planet. We don't see growth as a negative thing but we have to know how we will replace those resources. These questions are at the forefront of our daily business decisions and strategy. Ultimately, we want to become a regenerative business – one that leaves behind more than it takes out."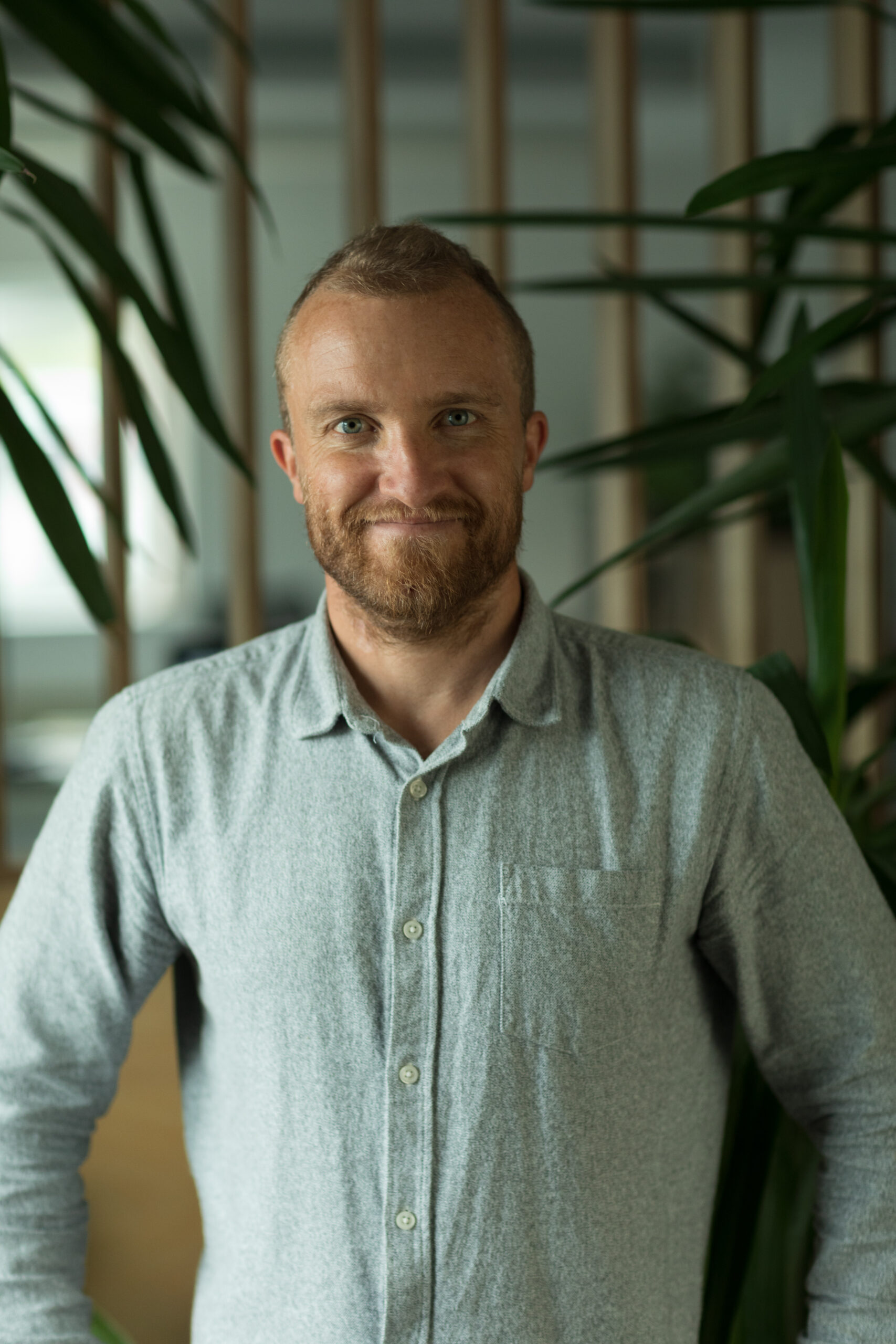 "Ultimately, we want to become a regenerative business - one that leaves behind more than it takes out." 
Sam Boex, Co-Founder