Explore the ScaleUp Annual Review 2020
Select a section to expand and explore this year's review..
CONTENTS


Chapter 1 2020
The Scaleup business landscape

Chapter 2 2020
Leading Programmes Breaking Down the Barriers for Scaleups

Chapter 3 2020
The local scaleup ecosystem

Chapter 4 2020
Shaping policy to foster UK scaleups: Breaking down barriers

Chapter 5 2020
Looking Forward


Access to Finance
Access to appropriate finance and growth capital is dialling up as a challenge for scaleups in 2020 – it is now on par with Talent as a barrier to future growth. 
Scaleups are far more likely to use external finance than their peers, in 2020 8 in 10 of scaleups have used external finance. However, despite the broad range of forms of external finance used, 4 out of 10 did not feel they have the right amount of funding in place for their current growth ambitions.
Perceptions of regional disparities persist with. 40% of scaling companies continue to feel that the majority of funding resides in London and the South East. However, the number of companies using equity is increasing – 47% of scaleups in London use equity, while 28% of businesses outside the capital have received equity investment, up from 32% and 18% respectively. 
EXTERNAL FINANCING USED
Perhaps unsurprisingly in 2020 the new Covid-19 support schemes are now the most common source of external finance with half of scaleups using them. Scaleups use a variety of other funding sources: 37% use overdrafts, credit cards or loans; 26% have received cash injections from friends and family, or directors; 26% received grants from government sources.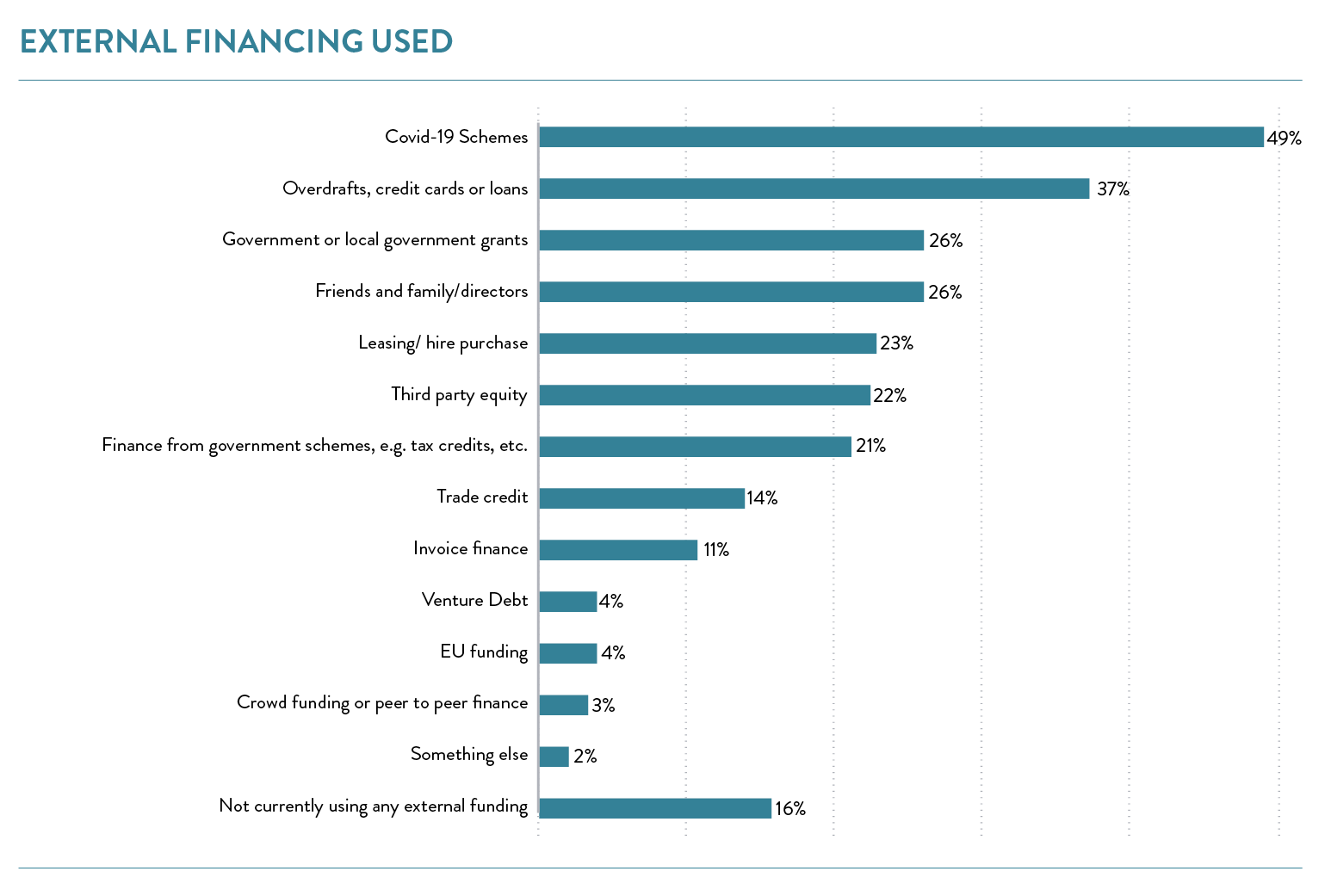 Of the scaleups not currently using finance, or who do not feel they have the right amount available to them, the reasons given for this including a reluctance to give up control of the business (21%), lack of collateral (21%) and the perceived short-term focus of investors (18%).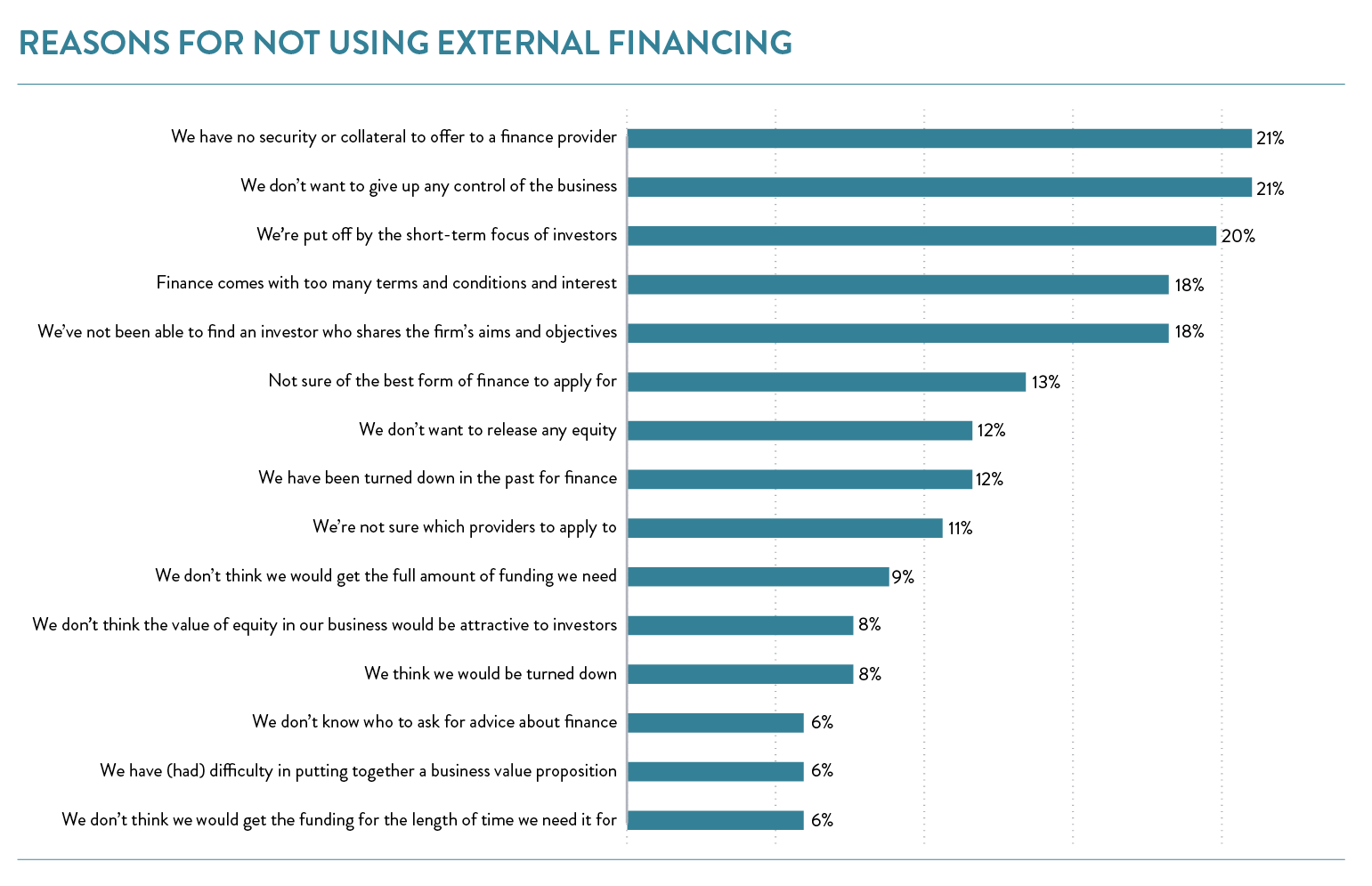 ATTITUDES ON EQUITY FINANCE VARY CONSIDERABLY ACROSS FIRMS
Of the scaleups using external finance, 5 in 10 are currently using equity or planning to use it in the future. Scaleups are using a variety of forms of equity finance with angel investors (46%) and venture capitalists (45%) most common.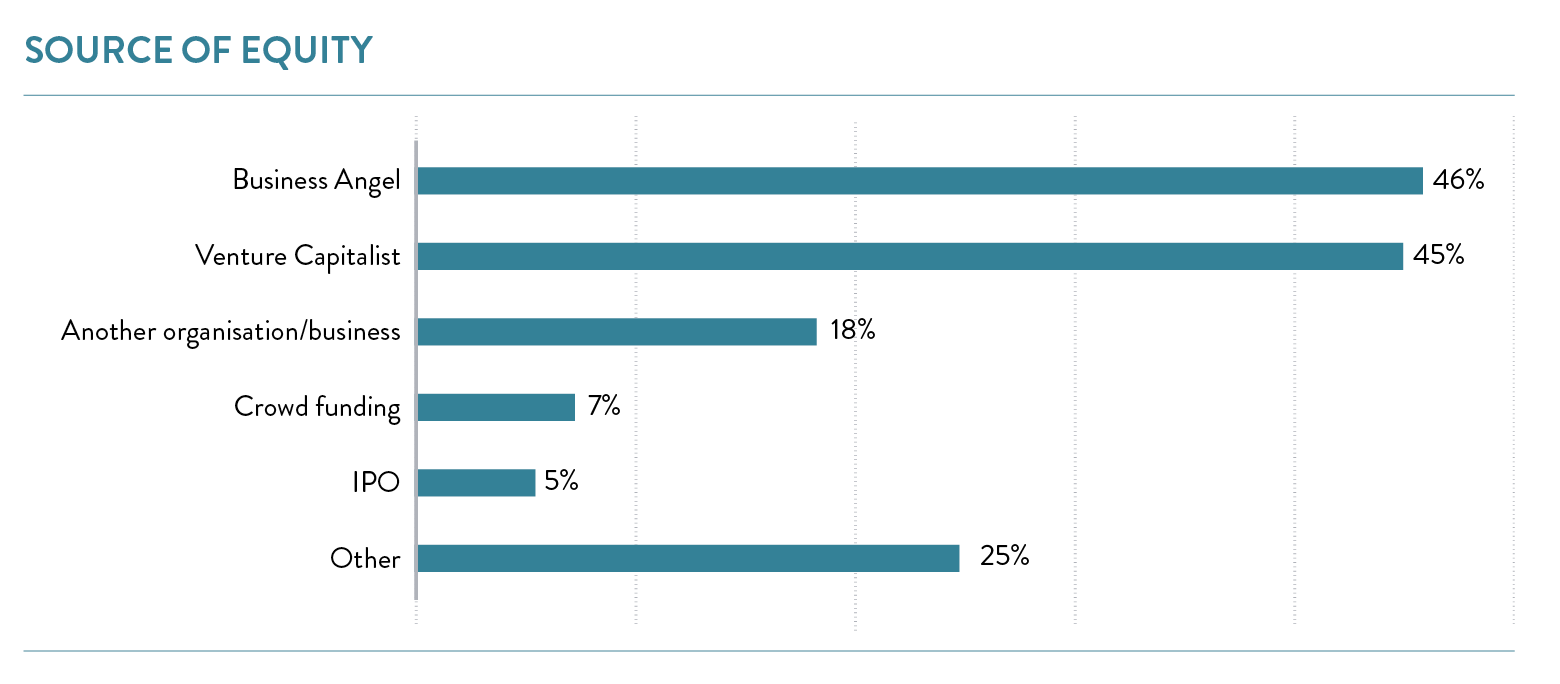 The most common reasons for not using equity include a reluctance to give up control and a belief that equity finance is not suitable for their needs, both cited by 9% of scaleup leaders.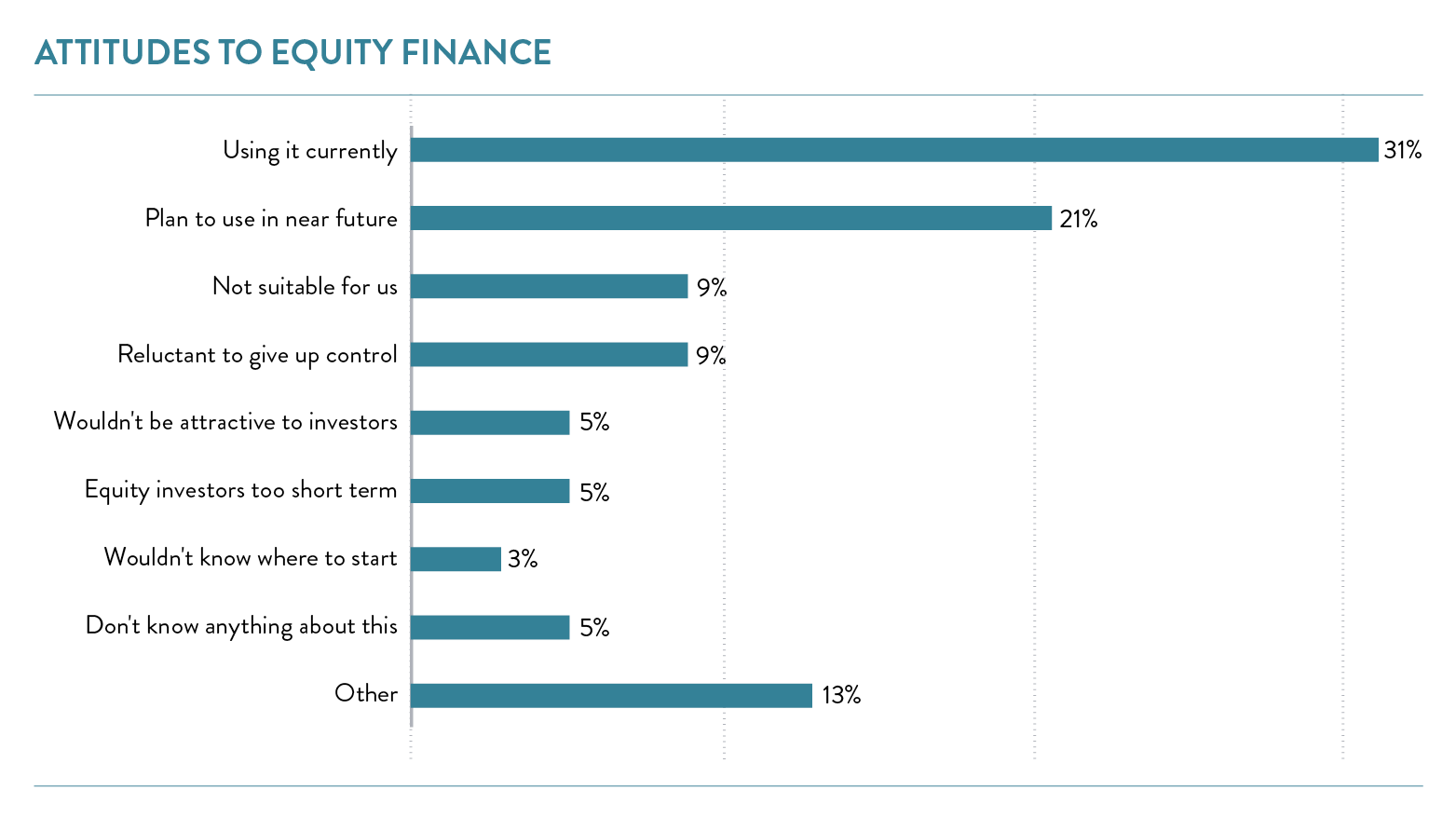 Continuing the trend seen in recent years we once again see encouraging signs that the knowledge gap about equity finance is closing. The percentage of those who say they do not know anything about equity finance has fallen again from 10% in 2019 to 5% in 2020. This is a positive indicator of the impact of the ongoing finance education that is taking place and that access to the tools – such as the British Business Bank Finance Hub – are making a difference.