Explore the ScaleUp Annual Review 2020
Select a section to expand and explore this year's review..
CONTENTS


Chapter 1 2020
The Scaleup business landscape

Chapter 2 2020
Leading Programmes Breaking Down the Barriers for Scaleups

Chapter 3 2020
The local scaleup ecosystem

Chapter 4 2020
Shaping policy to foster UK scaleups: Breaking down barriers

Chapter 5 2020
Looking Forward



Scotland
Combining scaleup forces - public and private sector partners collaborate to bring benefits to scaleups
DATA: 230 scaleups supported by Start2Scale 40 Entrepreneurs to be supported by new Unlocking Ambition Programme
60% Participants of Unlocking Ambition Pilot developed new products; 30% expanded their markets £5.8m investment raised by Unlocking Ambition businesses 38.5 new FTE jobs directly attributable to the programme
Participating sectors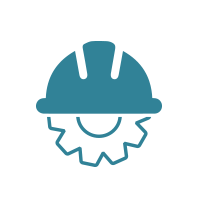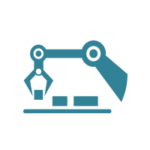 BACKGROUND
Scotland has long acknowledged the importance of scaleups to the economy.  In the current environment their contribution to jobs creation, innovation and tax revenue is seen as particularly valuable. Creation of the Scaling Ecosystem Group – CAN DO Scale – established by Entrepreneurial Scotland, Scottish Enterprise (SE) and Highlands and Islands Enterprise (HIE) was a recognition of the need for a collaborative approach to supporting scaleups.
This year the Group has focused strongly on the Scottish Technology Ecosystem Review – the Logan Report – which identified the importance of the "tipping-point".  This is when an ecosystem hosts a critical mass of viable scaling and scaleup and several virtuous network effects spontaneously operate to continually strengthen the ecosystem without further intervention being required. Very much reflecting the observations and analysis of the ScaleUp Institute in 2020 as regards the cluster effect to local scaleup growth. 
The Group's approach is that Scotland's current entrepreneurial ecosystem is at a pre-tipping point and must identify a balanced portfolio of interventions and support that accelerate the ecosystem past its tipping point. To that end it is creating momentum with a joined-up strategy focused on talent flows, leadership capability and ambition, funding and access to markets.  The newly created South of Scotland Enterprise and other actors such as Scottish EDGE, Elevator and the University Business Schools are joining the network to ensure pan-Scotland participation.
Significant progress has been made on the creation of the Scottish National Investment Bank which will support ambitious companies and important infrastructure projects across Scotland. An important focus for the Bank, which is due to be operational in 2020, will be to help scaleups access patient finance.
ONS data for 2018 shows that there are 2,190 scaleups in Scotland: 905 are classified as scaleups due to rapid growth in their employees, 1,720 are classified as scaleups due to rapid growth in their turnover and 435 are scaleups that are increasing both employment and turnover simultaneously.
The ONS data reflects that across the four-year period from 2015 to 2018 the density of scaleups has decreased by -0.88 per 100,000 of population per year, which is below the median of +0.68 per 100,000 of population.
SCALEUP PROGRAMMES
Following a pilot Unlocking Ambition Programme the Scottish Government has confirmed a further £1.5m to Scottish Enterprise to deliver a programme for up to 40 entrepreneurs looking to scale.  Currently in recruitment it will provide a mix of world class training and support, peer to peer cohorts and some development grant funding of up to £25k.  This is in addition to the long-standing Start2Scale for companies with the ambition and potential to scale quickly to £50m-£100m+ turnover. 
Entrepreneurial Scotland launched two new programmes in 2020:
Evolve

– a 2-year programme of facilitated coaching and peer to peer learning covering the building blocks to scale.  

Catalyst

– in response to Covid, a fully online one-year programme linking executive leadership teaching from Babson with a peer cohort covering topics such as

Conscious Leadership, Resilient Leadership, Innovation & Growth.

 
The Northern Innovation Hub is a programme of support for small to medium sized businesses in specific sectors across the Highland Council area of the HIE region helping them to grow through embracing innovation and entrepreneurship.   In addition, The Pathfinder Accelerator is a 6-month programme of support for life science and technology SMEs looking to take a new product or service to market.  
IMPACT AND RESULTS
Scottish Enterprise's Start2Scale portfolio has maintained numbers of circa 230 scaleups during the year supported by account managers and specialists.
60% Participants of Unlocking Ambition Pilot developed new products and 30% have expanded their markets. Participating businesses have also raised £5.8m in investment and created 38.5 new FTE jobs directly attributable to the programme.
FUTURE PLANS
The CAN DO Scale Group will share a joined-up action plan which builds on the Logan Report by the end of the year. We are engaging with the ScaleUp Institute on this.  This will be aligned to Scottish Government's Programme which recognises scaleups as being the "engine room" of Scotland's economic recovery.  
2021 will see increased focus on support of scaleups and action to tackle the blockers to their sustainable profitability.  Future plans will also see a growing emphasis on the importance of profit with purpose, net zero carbon, inclusivity and wellbeing.  
The Scottish Funding Council along with Scotland's universities is developing an executive education programme for scaleups.  
LONGITUDINAL ANALYSIS
According to ScaleUp Institute analysis of data received directly from ONS for years 2015-2018, the following picture emerges on the local environment.
Local Authorities located within Scotland have a moderate-low density of scaleups, and the trend between 2015 and 2018 reveals that some of the local authorities showed an increase in the density of scaleup businesses, but few showed an above median increase in scaleup density.
Scaleups by Density: Needs Improvement
The vertical axis of this matrix shows where local authorities located in this LEP stand compared to the rest of the UK: 24 of the 32 local authorities have a below median density of scaleups measured by employment growth and 23 of the 32 local authorities have a below median density of scaleups measured by turnover growth.
Scaleup Trends Over Time: Moderate
The horizontal axis of this matrix shows whether the density of scaleups has increased or decreased over time relative to the rest of the UK: 17 of the 32 local authorities are below the median in terms of improving the density of scaleups by employment in their community and 21 of the 32 local authorities are below the median for scaleups by turnover.
The ScaleUp Institute will continue to monitor this closely in the coming years to track whether local initiatives move the dial in the right direction for increasing the density of scaleups.