Explore the ScaleUp Annual Review 2020
Select a section to expand and explore this year's review..
CONTENTS


Chapter 1 2020
The Scaleup business landscape

Chapter 2 2020
Leading Programmes Breaking Down the Barriers for Scaleups

Chapter 3 2020
The local scaleup ecosystem

Chapter 4 2020
Shaping policy to foster UK scaleups: Breaking down barriers

Chapter 5 2020
Looking Forward


Lessons from local ecosystems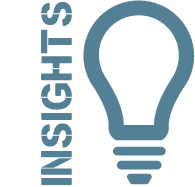 Local scaleup ecosystems have adapted to meet massive and sudden changes. Some lessons from a turbulent and uncertain year.
Collaboration is awesome
"Across the public and private sectors, we have been working closer than ever," says Colin Bell, Business Growth Director of North East LEP. The challenge for support networks will be to replicate this speed and collaboration in the future. "The urgency and shared need has delivered transformation at pace," he says, "we want to learn and build from that."
In Scotland, the Scaling Ecosystem Action Group ("CAN DO Scale") established by Entrepreneurial Scotland Foundation (ESF), Scottish Enterprise (SE) and Highlands and Islands Enterprise (HIE) is creating momentum with a joined-up strategy focused on talent, leadership capability and ambition, funding and access to markets. "Collaboration is a vital ingredient to success," says Leah Pape, head of scaling services at Scottish Enterprise. The newly created South of Scotland Enterprise and other actors such as Scottish EDGE, Elevator and University Business Schools will join this network ensuring pan-Scotland representation and participation. It's important to recognise that the organisations which support scaleups often need support themselves, says Sandy Kennedy, CEO of Entrepreneurial Scotland, "so we must continue to share best practice and lessons from our experiences."
Peer networks are so powerful
This year, peer networks have come to the fore. "Peer networks have become even more valuable," says Richard Jeffery, Director of Business Growth at The Growth Company, "because the rate of change has been so incredible."
In a world of Zoom and Teams calls, it's those scaleups with strong networks who have been able to access expertise more quickly, notes Sandy Kennedy of Entrepreneurial Scotland. 
Knowledge has got deeper
Insight and understanding about scaleups has to be constantly updated. The Growth Company in Manchester reached out to thousands of local businesses from the start of lockdown and have now had more than 4,000 in-depth conversations. "It's deep and probably the biggest local Covid survey and has a richness of data and intelligence that has fed into what we have done and delivered," says Richard Jeffery. "We continue with that data gathering and feed that into our own delivery infrastructure but also into other Greater Manchester institutions."
In Scotland, the publication of the Logan Report provided a systematic view of the nation's tech ecosystem. "It was focused on the tech sector but 95 per cent of it applies to all scaleups," says Sandy Kennedy. Building on the Logan Report, the CAN DO ScaleUp Group – in which the ScaleUp Institute is a part – will share a joined-up action plan by the end of the year. This will be aligned to the ScaleUp Group's Programme for Government which recognises scaleups as being the "engine room" of Scotland's economic recovery.
Support programmes are adaptable
Across the UK, scaleup programmes have shifted from face-to-face delivery to online. "All of our programmes became virtual but there was no let-up in demand," says Richard Jeffery. "They couldn't be watered down versions of their face to face models – they have to be even better."
The digital models of delivery will be sustained, says North East LEP's Colin Bell, and in the future business support will be blended. Businesses have been forced to shift to more digitally enabled models and have discovered improved levels of productivity. "For those who have upped their game, how can we push the boundaries in business support?"
Account managers make a difference 
The Annual ScaleUp Survey shows that the majority of scaleups want to be relationship managed with pro-active engagement. Such Account Managers  can help scaleup leaders navigate the most appropriate solutions for their needs. But it's not a one-way relationship. This year, account managers weren't just making the calls but receiving them, says Peter Fleming, scaleup partner at ScaleUp Berkshire. "We ask how we can help but this year we had inbound calls saying 'you're my account manager, can you help me?'"
In a virtual world, you can meet many more scaleups…
Looking after scaleups takes time, travel and research. Delivering support virtually has led to much higher levels of engagement. And scaleups have been able to get more guidance; "it has been easier to bring three advisers together to help a company on a Zoom conference," says Sarah Pavlou, programme manager for ScaleUp North East at RTC North.
…but face to face still matters
"An important way that we identify new and upcoming scaleups is by being out in the marketplace, networking, talking with partners," says Peter Fleming. It has been much harder to reach out into the market, he says. "The first face to face meeting with a scaleup leader is so important. It immediately creates a different conversation from a Zoom call." 
Scaleups are constantly hungry to learn
There has been a greater willingness to invest in learning and education among scaleups. 
In this environment, executive education has become a necessity, says Leah Pape. "There has been a switch in attitudes and increased demand for it." One case in point: following a pilot programme called Unlocking Ambition, Scottish Enterprise received funding to deliver the programme – which will provide training and support, peer to peer cohorts and development grant funding – to help scaling businesses to support Scotland's aim for a net zero economy. With places for 40 high potential scaleup entrepreneurs, the programme received 260 applications.
There has been particularly strong demand for help and education around finance, digital transformation and data, and identifying new markets. 
"In 2021, we are doubling down on learning – both for leaders and developing talent," says Sandy Kennedy.  Many scaleup entrepreneurs used the earlier part of this year as a period of reflection, he adds. "They thought about the purpose of their business and engaged with their local community." He points to demand for Entrepreneurial Scotland's Conscious Leadership course which "has gone through the roof."
Scaleups are robust
Scaleups have tended to fall into three categories, notes Sandy Kennedy. He describes the first group as the ones that saw their market disappear: "after initial panic, they have been entrepreneurial and looked to restructure, pivot and change."
The largest group saw demand in their market delayed; "they have used support schemes – such as furlough – to help them bridge the gap." While the third group has seen their future "accelerate towards them."
"This year has shown me that scaleups are more robust than most businesses," says ScaleUp Berkshire's Peter Fleming. "There are some that think that fast-growth companies are 'built on sand' but I have seen many take costs out and be extremely agile. Scaleups have looked for solutions rather than just see the problems." 
Scaleups are the future
"We are clear about this: scaleups are valuable and we should focus on supporting businesses that can support the rest of the economy," says Frances Campbell, head of business environment at Thames Valley Berkshire LEP. "We need to work where the innovation is happening and where the economy is thriving."
"Scaleups are central to our economic recovery plan," says Colin Bell.  "There are opportunities for first movers coming out of any recession, and we want to support those scaling companies early on."