Explore the ScaleUp Annual Review 2020
Select a section to expand and explore this year's review..
CONTENTS


Chapter 1 2020
The Scaleup business landscape

Chapter 2 2020
Leading Programmes Breaking Down the Barriers for Scaleups

Chapter 3 2020
The local scaleup ecosystem

Chapter 4 2020
Shaping policy to foster UK scaleups: Breaking down barriers

Chapter 5 2020
Looking Forward


Programme
Strathclyde Business School: Growth Advantage Programme [Annual Review 2020]

Leadership Capacity
Impact for scaleups 83
Companies supported 250%
Increase in revenues 67%
Increase in turnover growth after 4 years 39.4%
Increase in employment after 4 years £1.5bn
Raised by companies

60%
Entered new markets
Key sectors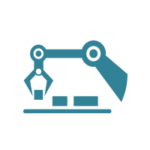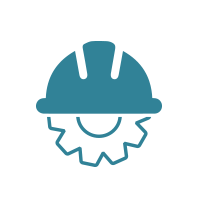 First launched in 2015 the Growth Advantage Programme provides relevant, accessible and practical learning for fast-growing Scottish businesses taking the scaleup journey.
It is aimed at existing businesses with a minimum £1 million turnover with real growth ambitions and recommended participants are the founding managing director, chief executive or principal of the business with a significant ownership interest. Businesses come from all over Scotland, from a wide range of sectors and include companies started from scratch, bought and multi-generation family businesses – all with ambitions to grow.
Invited participants are offered a programme that links high-quality executive education with the insights and shared learning that comes from peer networks.  In a normal year business leaders attend an initial one-day orientation meeting and four two-day workshops that take place over ten months.  GAP's focus is on the practical application of research for growing businesses as well as peer learning.  Each workshop concludes with the creation of a 60-day action plan which is reviewed at the start of the next.
Strathclyde University also provides practical support with GAP cohorts having access to project support from Hunter Centre of Entrepreneurship students, product design resource from the Engineering Faculty and access to talent through the University Careers Service.  The Effective Board element helps business founders build the best leadership teams while a link with Productivity Through People helps them access relevant executive education.
The start of the pandemic impacted on the programme with the University of Strathclyde suspending face-to-face teaching.  The fifth cohort was due to join the third of their four main workshops and the disappointment among participants who had bonded well as a group was very strong.
Amid the uncertainty it was important the GAP team made it a priority to keep in touch with the cohort.  In addition to frequent one to one contact, the team created virtual get-together which evolved into "Beers with Peers" Zoom sessions hosted by the GAP Programme Director.  Run every second Thursday these sessions have provided an opportunity to drop in and share the challenges as well as the opportunities that Covid-19 is presenting to scaleup leaders.
Following the success of the light touch engagement some Zoom sessions will now be embedded into the Advantage programme.  However at participants' request, the final workshops were suspended so they could be delivered in person rather than held virtually.  These will be held as soon as conditions allow.
As another initiative to support alumni through the pandemic, the Programme team introduced monthly online catch ups for the previous four cohorts with 40 of 64 alumni taking part on a regular basis.  Others have been followed up via email or calls. 
Towards the end of 2019 GAP and its alumni played a significant role in Strathclyde Business School being re-accredited for the Small Business Charter.  Evaluation of the programme is also being put forward for the university's assessment under the Research Excellence Framework (REF).  
Independent researchers, in consultation with the ScaleUp Institute and Arup, have developed a methodology to provide the evidence for the REF 2021 assessment.  The first stage of research compared GAP scaleups with a control group, the analysts have found that the average annual turnover of programme participants is 15.9 percentage points higher while average growth in employee numbers 10.9 percentage points higher.  In both cases there is no evidence of this growth tailing off.
Furthermore, the first cohort of participants saw turnover growth of 17.6% one year after starting the programme. Cumulative turnover growth after four years rose to 67%.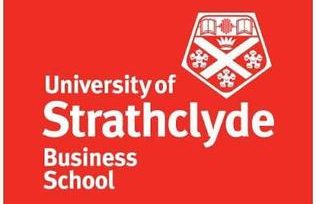 Programme
Upscale [Annual Review 2020]

Leadership Capacity
Impact for scaleups 823
Business leaders from 160 companies supported 9,000
New roles created 200%
Increase in revenues £3.3m - £7.5m
GVA 700
Peer connections made £1.5bn
Raised by companies
Key sectors The well-established Upscale programme has been helping ambitious tech companies accelerate their growth for the past five years.
Each year 30 scaleups join a select cohort, chosen on the basis of having raised a Series A round of funding or because they are already generating more than £1m in revenues as well as growing at the rate of approximately 20% month-on-month.  Selected companies are based in all areas of the UK.
The curated programme is run over six months and offers 60 hours of support led by scale coaches. It includes two intensive off-site meetings, which allow participants to develop long-term connections, as well as five half-days focusing on significant scaling challenges such as recruiting talent, leadership and new markets.
Peer networking is an important element of Upscale and annually alumni come together to share their insights and tips.  It is a valuable opportunity for business leaders to hear from those who have made the scaleup journey and allow them to connect with other tech-based business leaders.
In five years of operation 180 scaling companies from a wide range of sectors and 823 business leaders have benefitted from the Upscale approach.  They have also received positioning as successful, fast-growth UK tech companies through Tech Nation's dissemination activities alongside connections with government, large corporates and investors.  Since joining the programme Upscale companies have raised more than £1.5 billion in investment.
The most recent group – cohort 5.0 – have been particularly successful.  On average they have raised an extra £1m than the previous cohort (£7.2m compared to £6.2m), created additional revenues (£1.8 m compared to £1.2m) and employ more staff (an average of 48 compared to 32).
In 2020 Upscale responded to the pandemic by hosting more virtual sessions, providing 45 hours of programme content to senior leadership teams as well as facilitated intimate coaching circles to support founders' wellbeing.  The programme team also delivered 20 investor office hour sessions to support fundraising and partnered with an international expansion conference provider to promote the cohort's continuing export plans beyond Covid-19.
Evaluation of the programme by Frontier Economics for the Department for Digital, Culture, Media and Sport concluded that there was a substantial GVA impact for participants 1-2 years after completing the programme.  Measured by additional jobs created the analysts found there was a ratio of £8-£19 value for every pound spent. They also found that there was a 14-25% increase in supported businesses' employment when compared with similar companies that had not participated in the programme.
"Upscale exceeded my expectations on all fronts. We have left the programme with a deeper understanding of how to approach the challenges of rapid growth and – most crucially – a community that we can rely on for considered advice as we continue to scale." Johnnie Ball, Co-Founder and CDO, Fluidly
"Tech Nation brought together 30 of the most upcoming talented and hungry-for-growth tech companies in the UK. The cohort was and continues to be a hub of talent and like-minded founders who share and solve problems together. I'm delighted our c-level was part of the programme and I am looking forward to the next stage of growth." Vinnie Morgan, Founder, BookingLive
"Being surrounded by like-minded people who are on the same fast-paced and steep trajectory has been invaluable. We've learned so much from the network we've formed, and I hope we've also been able to help others along the way too. Business is tough, and scaling a business is even tougher, so just having that support network wrapped around you gives you a real boost." Rony Seamons, AMPLYFI, Wales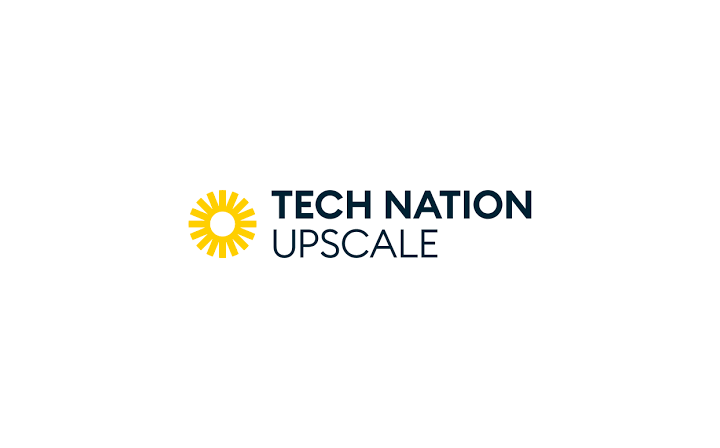 Programme
Royal Academy of Engineering: Scale Up Accelerator Leadership Capacity
Key sectors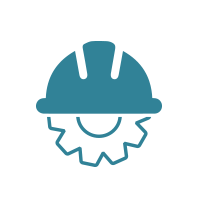 Since 2013 the Royal Academy of Engineering has operated an Enterprise Hub to inspire business-minded engineers based in the UK to pursue entrepreneurial endeavours and to transform bright ideas into bold and disruptive businesses that have an impact on society.  To achieve this it draws on the expertise of the Academy's 1,700 Fellows – some of the most successful and talented engineers from academia and business.
The Hub has evolved its programmes to support promising CEOs and founders of high-growth engineering companies to develop their skills and teams. The current SME Leaders programme includes one-to-one coaching to allow each participant to focus on their own personal development. Applicants must have raised at least £500,000 equity investment and/or have a turnover of at least £200,000 in the previous 12 months.  
Successful candidates receive a £10,000 grant to fund their choice of leadership training courses, six months of one-to-one coaching plus an experienced mentor.  They have access to masterclasses and workshops delivered by senior business leaders.  So far the Academy has supported 76 SME Leaders across seven cohorts and has just recruited a new group of 12 for the latest programme.
Participants can also use the Academy's Taylor Centre as a drop-in workspace or location for meetings with their teams, clients, mentors and investors.  Before Covid-19 the Centre was the base for monthly meetings for current and alumni Hub members including peer-to-peer learning and meet the investor events.  These have now been moved online with extra webinars added until face-to-face meetings can be organised again.  
Feedback on the programme has been strong with 86% of SME Leaders reporting an improvement in their leadership skills, particularly in strategic thinking and corporate governance, and 96% reporting making changes to their businesses due to their participation.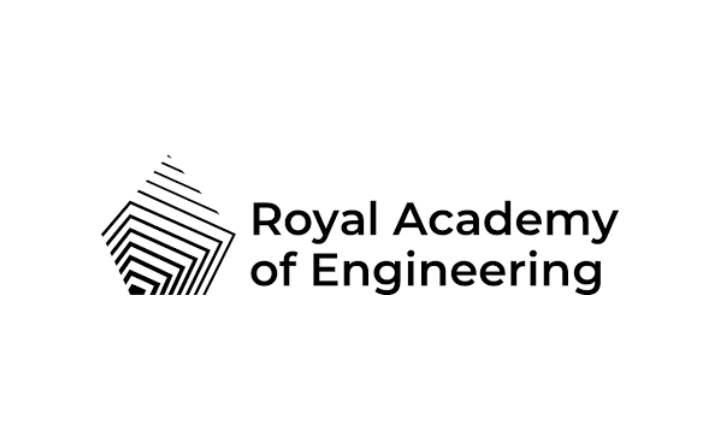 Programme
British Library: Innovating for Growth [Annual Review 2020]

Leadership Capacity
Impact for scaleups 538
Business supported 568
Jobs created 60%
Developed new products or services 75%
Developed new business strategy £75.8m
Turnover increase 39%
Average growth in GVA per business
Key sectors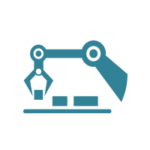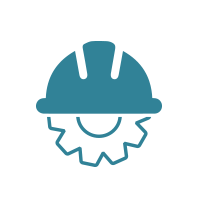 Since 2012 the British Library Business & Intellectual Property Centre (BIPC) working with private sector partners has supported entrepreneurs to start and grow successful businesses. London-based businesses that have been trading for more than a year, turn over at least £100k and have aspirations to scale up their business through innovation can participate in a programme designed to boost leadership skills.
The programme comprises seven modules with financial planning added in the last year in response to participants' requests and is underpinned by the Business Model Canvas and the wealth of business intelligence and IP information held in the BIPC. Each owner is paired with a Relationship Manager who oversees engagement, acts as a counsellor and refers them to other relevant services.  A dedicated researcher helps businesses to find the information they need.
In response to the Covid-19 pandemic all support offered on Innovating for Growth was moved online. Throughout the challenging time, the British Library continued to work with and support entrepreneurs through webinars and one-to-one sessions delivered over Zoom. 
The access to resources, trusted advisors, and other entrepreneurs has proved immensely valuable for businesses joining the programme during this critical time. Many have used the programme network of support to help them mitigate the risks the pandemic has created for their business.  Since lockdown, alumni have also been – and continue to be – mentored in small peer-to-peer groups by a successful entrepreneur and business coach.
The BIPC now has an alumni network of 538 scaleup businesses.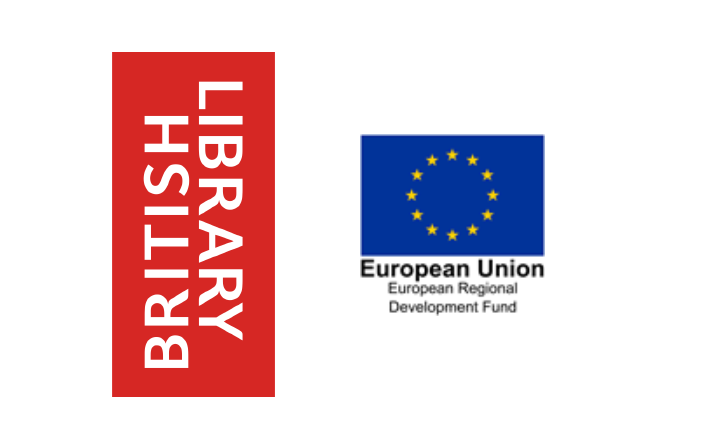 Programme
Cranfield School of Management: Business Growth Programme [2020]

Leadership Capacity
Impact for scaleups >2,800
Attendees of 42 virtual events 41%
Year on year profits growth 2,100
Participating businesses since 1988 21%
Sales increase
Key sectors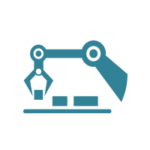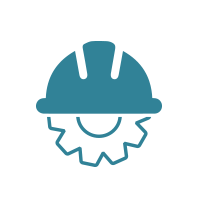 Cranfield's Business Growth Programme (BGP) is the longest-established leadership programme for ambitious owner-managed businesses in the UK.  It has had nearly 2,800 business founders/co-founders from over 2,100 independent businesses participating since its launch in 1988. The programme portfolio has expanded out of BGP to provide development over the business life cycle and leadership coaching for senior teams. 
Typical BGP participants are founders operating for at least three years, with turnover between £0.8m and £20m and who are seeking to scale. Analysis shows participants grow their businesses faster than their peers. On average revenue growth is 19% a year, profits grow year on year by 41% and sales increase by 21% (data pre-Covid).  
In BGP, Cranfield works to turn knowledge into action, combining the latest academic thinking with peer-to-peer learning and facilitated conversations around relevant topics for business owners. Participants leave with a robust business growth plan, which is reviewed for progress after 90 days. The School of Management has seen some alumni returning to the programme for a second time to take their business to a further stage of growth.
New programmes have been introduced to cater for the entire entrepreneurial lifecycle: a 12-week "Ready for Scale" online programme designed for micro/small SMEs and the "SEMLEP Growth Curve Programme" for scaleups in the South East Midlands. Both programmes had more than 75 participants over the first 12 months.
As a result of Covid-19 Cranfield's face-to-face programmes were moved to live online versions.  The BGP September cohort is taking part in an abridged live online programme which takes into account the economic uncertainty and the new reality each owner-manager has to deal with over the winter period while still providing the focus and strategic impact of a face-to-face programme.
In March Cranfield launched the BGP Response Programme which was designed to provide a reliable source of relevant information and support for the alumni community and across the UK during the Covid pandemic. Between March and September the programme hosted 42 events with over 2,800 participants accessing the events live or via recordings.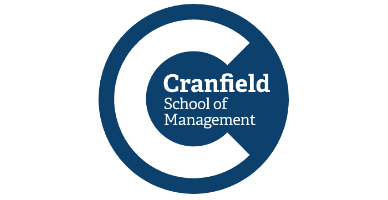 Programme
Goldman Sachs 10,000 Small Businesses UK [Annual Review 2020]

Leadership Capacity
Impact for scaleups 1,800+
Scaling high-growth business leader participants 95%
Better helped to prepare for Covid-19 and equipped for future growth 5,840
More jobs created by graduates as a result of 10KSB UK

97%
Say they are more effective leaders 77%
Have increased the training opportunities they provide to staff 71%
Seek external financing after graduating
Key sectors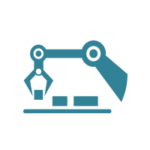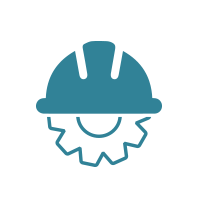 Businesses selected for the Goldman Sachs 10,000 Small Businesses UK (10KSB UK) receive 100 hours of education – fully-funded by the Goldman Sachs Foundation. More than 1,800 entrepreneurs have graduated from the programme since its launch in 2010.  
The programme provides over 100 hours of business education, networking and mentoring and is delivered in partnership with Oxford University Saïd Business School and Aston University Centre for Growth.  It is designed to accelerate the growth of high-potential businesses through practically-focused business and management education.
High quality applied business learning takes place over three residential sessions and online. Students can also access specialist workshops, one-to-one business advice and business coaching, access to professional experts, networking and peer learning opportunities. Alumni take away a customised Growth Plan to direct their organisation's business strategy and expansion.
In response to Covid-19, the programme provided a range of support and resources to alumni of the 10KSB UK program. This has included ongoing business coaching opportunities and launching a publicly available, digital resource hub for small business support. Alumni have been surveyed at regular intervals to understand the impact of Covid-19 on small businesses; 95% of businesses have said that 10KSB UK helped to prepare them for Covid-19 and equipped them for future growth. 
Based on the model developed through 10KSB UK, in 2020 Goldman Sach launched a new worldwide initiative to support female entrepreneurship, 10,000 Women. This programme provides women entrepreneurs with a business and management education, mentoring and networking, and access to capital. A free to all, accessible online version of the course has now been launched in response to the Covid pandemic.
Studies of the impact of 10KSB UK show that alumni grow revenue 16 times faster and grow jobs 13 times faster than UK businesses generally; 74% increase the training opportunities provided to staff, 62% launch a new product or service in the year after completing the programme and 71% seek external financing.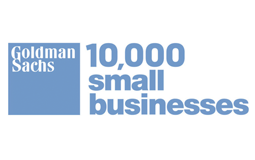 Programme
London Stock Exchange ELITE

Leadership Capacity
Impact for scaleups 400+
scaleups supported 9,000
job created £3.35bn
investment raised 12.5%
average growth in sales
Key sectors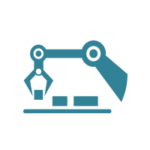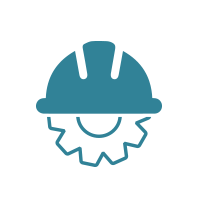 Since 2014 in the UK ELITE has been connecting ambitious private companies with diverse sources of capital to drive their growth. It comprises a vibrant community of successful entrepreneurs, advisors, brokers and investors focused on helping scaleups obtain funding and transform their vision into clear plans, actions and results.
ELITE's network and digital platform provide companies with simplified access to diverse funding options and help intermediaries and brokers expand their reach. The 24-month engagement provides a range of structured modules to help scaleup founders and senior leadership prepare and structure for further growth in new and international markets as well as external investment.
Programme modules focusing on business challenges and case studies are discussion-led and brought to life by external experts, business leaders, entrepreneurs, advisers and investors.  In the past year training workshops have put a greater emphasis on strategy, financial management and investment readiness.
During the pandemic ELITE offered a critical link for many member companies facing fundamental business challenges. It created a dedicated #ELITETogether campaign where companies could access immediate insights and support on different issues including legal obligations, managing supply chain disruptions and accessing government support.
After the immediate urgent priorities subsided, a new focus was put on creating a 'resilience strategy'.  With the support of its partners, ELITE updated its programme content and created a practical resilience tool for members.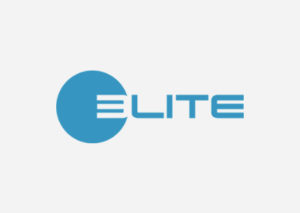 Programme
MIT Venture Mentoring Service [Annual Review 2020]

Leadership Capacity
Impact for scaleups 180
Experienced mentors 2,900
Businesses ventures assisted 3,600
Participant entrepreneurs US$3.8b
In external finance raised by participants of VMS 325+
Businesses launched 100
Organisations around the world trained to launch their own version of VMW
Massachusetts Institute of Technology Venture Mentoring Service has further grown its successful programme to help students, alumni and staff turn their enterprising ideas into businesses.
VMS matches members of the MIT community with experienced volunteer mentors who begin the programme by building a detailed picture of the business and identifying critical action areas.  As well as team mentoring sessions entrepreneurs can arrange one-on-one meetings and book 30-minute sessions to receive practical advice on topics such as legal, intellectual property, human resources and product development.
Participants are also given the opportunity to showcase their businesses to potential investors at a VMS Demo Day while the Ventureships Club connects students with early-stage companies to work on real-life business issues such as market analysis, financial forecast, business development and marketing.
During Covid-19 activities including webinars were carried out remotely with physical operations expected to start in January 2021.  A specific page on Covid-19 resources and information to support entrepreneurs was launched on the website.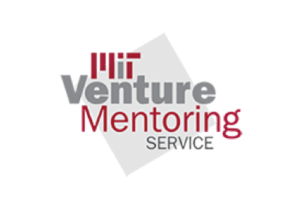 Programme
The Supper Club: Peer to Peer Networks [Annual Review 2020]

Leadership Capacity
Impact for scaleups 34%
average increase in revenue 30%
now export overseas 500+
businesses supported
Key sectors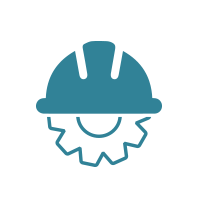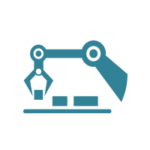 The Supper Club is a membership community of entrepreneurial founders and CEOs of high-growth businesses. Since 2003 it has enabled members to scale their businesses through peer learning, facilitated networking and access to subject matter experts and inspirational speakers.
The Supper Club membership provides access to the collective experience, knowledge and support of its Founder community. This peer to peer insight enables Founders to make timely and informed decisions and overcome challenges faster.
During 2020 The Supper Club evolved its programme significantly with a new digital component, allowing members to access instantly the experience, knowledge and support of the entire Supper Club membership through the discussion taking place on the digital platform.
Technical experts run both the digital and in-person events across a range of formats including masterclasses, workshops, deep dives and roundtables all designed to accelerate scaleup growth using approaches that have proved successful in previous years.
The digital platform enabled accelerated knowledge-sharing on key issues affecting all scaleups during the critical times of Covid-19; expert-led discussion events helped members make more informed decisions.  Feedback has been positive with members saying that access to the knowledge base and insight was crucial in helping them navigate the exceptional challenges of the pandemic.
In the past year the Club has helped over 800 event attendees.
Programme
Vistage [Annual Review 2020]

Leadership Capacity
Impact for scaleups 10,140
Annual job creation 28%
Average revenue growth 24,000
International community of members 35%
UK Vistage members are scaleups with a further 20% actively planning to scale 150
Accredited expert speakers/thought leaders within the UK 20+
UK-wide events
Key sectors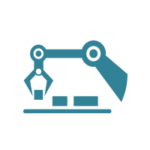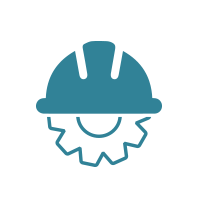 Vistage has been running private peer advisory groups for business leaders since 1955 basing its approach on experience of working with high performers. Built into the programme are three core characteristics of successful business leaders: they regularly step away from day to day duties to focus on their business; they connect with peers and they are constantly looking for outside perspectives.
Thanks to these insights Vistage has put the peer advisory group at the core of its programme. Selected members meet in groups of around 12 and spend a day a month focusing on what makes the best leaders. Each group is led by a Vistage Chair recruited for their business background, scaleup knowledge and experience. The Vistage Chair also acts as a personal mentor and holds a coaching meeting with each member monthly on a one-to-one basis.
At the group meetings business leaders help each other solve challenges, evaluate opportunities and explore strategies in a safe and non-competitive environment. Outside speakers share new and innovative ideas.
Covid-19 showed Vistage's impact with Managing Directors reporting that the programme had prepared them to cope and enabled them to make effective decisions with advice and support from their peer groups. Many are reporting record revenue growth despite the impacts of the lockdown while members in hard-hit sectors have said that they are now set up to survive and then thrive once restrictions ease.
During the pandemic Vistage supplemented peer group meetings with insights from world-leading experts as well as regular economic and research updates.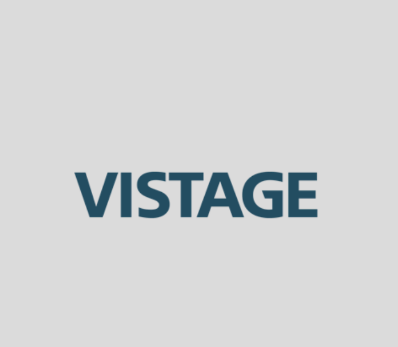 Programme
Lazaridis ScaleUp Program [Annual Review 2020] Leadership Capacity
The Lazaridis ScaleUp Programme – based at Canada's Wilfrid Laurier University – brings together the most promising scaleup tech companies from across the country and connects them with a network of senior talent from successful firms and customised engagement.
Over the past four years it has selected cohorts of tech companies from across Canada including one made up entirely of companies with a female founder or co-founder. This approach was deliberately taken to help attract and support more women-led companies as the first three cohorts had been dominated by male founders.
This October, 13 have been chosen to participate in the latest free-of-charge six-month-long programme – the largest cohort yet.  Due to the Covid crisis the cohort will meet virtually until restrictions are relaxed.  
The programme has introduced new resources so cohort companies can continue to access world-class expertise through webinars, topic roundtables, breakouts and private discussion groups.  Participants can also benefit from an inventory of digital assets.  Its network of expert mentors, who Lazaridis says have always worked remotely, will be available to provide guidance and advice.
In normal times participants meet one weekend each month in a different city. Weekends are led by experts in critical areas such as recruitment, product development and global growth. Traditionally, the programme culminates in five days of meetings in Silicon Valley. Cohort companies also receive 12 months of access to support from sector and functional specialists.
Since the programme began in 2016, the 50 companies in the first five cohorts have raised a total of CA$600m in less than four years and created more than 2,088 jobs. 
The Institute also puts a strong emphasis on nurturing a peer-to-peer network, linking successive cohorts to provide continual support and learning opportunities.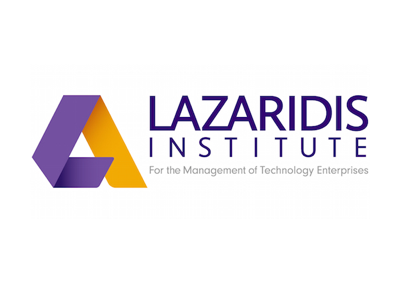 Programme
Productivity Through People

Leadership Capacity
Key sectors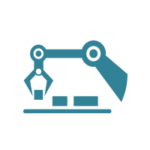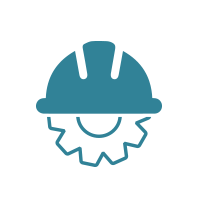 Productivity through People (PtP) is now working with four universities – Lancaster, Bath, Strathclyde and Aston to support scaleups to develop better working practices.  
Lancaster originally piloted the programme which was targeted at manufacturing and engineering businesses but its scope has been extended to other sectors employing significant numbers of people where PtP's leadership curriculum can have an impact.
The 12-month programme is built around three themes: leadership, strategy and change, and culture. It begins with a benchmark assessment that allows participants to assess their business practices against the best in class and provide a focus for the subsequent coaching, action learning and mentoring. Industrial mentors help delegates one-to-one to work out their own strategy for improving their performance, encouraging them to learn from their own experiences and to find their own solutions to the challenges they face.
An important part of the programme is a visit to a world-class multinational, designed to inspire the business leaders about the potential of developing innovative practices in their company. Peer networking is another strong element and the programme is specifically designed with shadowing, exchanges and action learning sets to enable the formation of a strong and lasting peer group among the delegates. At the end of the programme the initial assessment is repeated to track progress and the distance travelled by participants during the programme.
During the Covid-19 pandemic the four universities continued to deliver the programme using online platforms.  Teams have been described as being more motivated as a result of new initiatives being implemented while greater collaboration is enhancing innovation.
The Covid pandemic has delayed completion of the first full-scale evaluation but early feedback highlighted the effectiveness of working with universities and industry partners. Delegates have identified a range of benefits, including opportunities to access the latest management techniques and thinking from both academics and industry partners, growing confidence in their own leadership capability and personal effectiveness and the value of peer-to-peer collaboration.
Business leaders have reported change in a number of areas, such as people management practices, performance management and bonus schemes, more empowered staff and better communication. They have described teams as being more motivated as a result of new initiatives being implemented while enhanced innovation is coming from greater collaboration.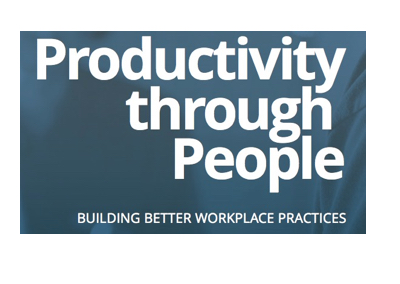 Programme
School for Scaleups [Annual Review 2020] Leadership Capacity
Key sectors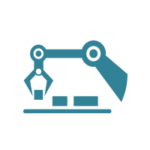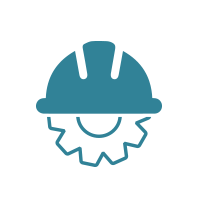 The School for Scaleups Programme has been designed to support entrepreneurs scale effectively by growing and developing their teams. The core programme is delivered by experienced business trainers who have supported Cambridge Network members successfully through scaling.
Cohorts of 12 delegates take 11 modules focusing on different aspects of leadership skills over 15 months but can add other modules to the basic programme to broaden their understanding and practical skills.  Subjects include personal leadership, effective communication, project management, managing performance and picking a winning team.
Participants benefit from collaborative learning with peers and mentors inside and outside their own company, accelerating their learning by exchanging ideas and experiences with companies experiencing similar management challenges and opportunities.
During the Covid pandemic nearly all training was moved online.  Cambridge Network ran over 60 well-attended events during lockdown and added e-learning to its broad portfolio.