Explore the ScaleUp Annual Review 2020
Select a section to expand and explore this year's review..
CONTENTS


Chapter 1 2020
The Scaleup business landscape

Chapter 2 2020
Leading Programmes Breaking Down the Barriers for Scaleups

Chapter 3 2020
The local scaleup ecosystem

Chapter 4 2020
Shaping policy to foster UK scaleups: Breaking down barriers

Chapter 5 2020
Looking Forward



Thames Valley Berkshire
ScaleUp Berkshire: Connecting scaleups to grow through shared ideas and creating opportunities
DATA: 84 account managed scaleups businesses between Nov 2018 and June 2020 228 Referrals to scaleup services of partner organisations 29.8% growth in employment
Participating sectors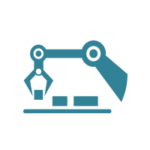 BACKGROUND
The region is home to a wide variety of scaleup services in the region but a major barrier for business leaders has been understanding what is available and connecting with the relevant services. To resolve this the LEP, based on learnings from the SUI DEG programme, has created the ScaleUp Berkshire (SUB) Programme targeting a group of around 300 scaleups which have topped £1m turnover and are growing by at least 20% per year. 
SUB focuses on account management and connecting scaleup leaders with existing support provided by a range of private and public providers in a ScaleUp Berkshire Consortium.
ONS data for 2018 shows that there are 655 scaleups in the Thames Valley Berkshire LEP: 270 are classified as scaleups due to rapid growth in their employees, 525 are classified as scaleups due to rapid growth in their turnover and 140 are scaleups that are increasing both employment and turnover simultaneously.
The ONS data reflects that across the four-year period from 2015 to 2018 the density of scaleups has increased by 2.62 per 100,000 of population per year, which is above the median of +0.68 per 100,000 of population.
SCALEUP PROGRAMMES
ScaleUp Berkshire Partners work one-to-one with businesses across all sectors to understand their needs and connect them with relevant and specialist services available locally, regionally and nationally such as Be the Business, Vistage and LSEG ELITE. They are also well provided with tools to implement and monitor their business strategy. This support is demand-led and scaleups can draw on their Scaleup Partner as and when they need support.
Other major areas of support are linking businesses with funding partners and helping them source interns and placement students via the University of Reading, academic specialists via Knowledge Transfer Partnerships and tech talent via Tech Nation's Visa. One-to-one peer networking is also an important part of the offering: businesses are also introduced to other local scaleup leaders to share ideas, learn what works and build mutually beneficial relationships.
From early March, the Berkshire Growth Hub and SUB were proactive in providing tailored support to clients. The Berkshire Growth Hub appointed Covid support specialists to ensure all the available advice and resources for businesses was readily available. The focus since June has been to support business resilience and recovery by providing timely and targeted information on Government Covid support, increasing the number of Masterclasses and one-to-one Clinics at the Berkshire Growth Hub, and sourcing the best live business support webinars.
IMPACT AND RESULTS
Between November 2018 and June 2020 84 businesses have been actively engaged out of Berkshire's total scaleups of around 655.
A further cohort of businesses was added as a result of the ScaleUp Institute's pilot with HMRC to identify businesses that had scaled in the past three years but did not show up in published databases. As first featured in the ScaleUp Annual Review in 2019 this project has increased connectivity in the ecosystem with more scaleups proactively reaching into support from SUB to facilitate their growth plans and access investment. 
LESSONS LEARNED
Scaling businesses require support at different stages of their development and so come in and out of the programme allowing the employed resources to work with more scaling businesses across the year.
FUTURE PLANS
The ScaleUp Berkshire Programme will continue in 2021 to build up the number of scaleup businesses it services and develop peer to peer groups for them and their teams.
LONGITUDINAL ANALYSIS
According to ScaleUp Institute analysis of data received directly from ONS for years 2015-2018, the following picture emerges on the local environment.
Local Authorities located within the Thames Valley Berkshire LEP have a high density of scaleups, and the trend between 2015 and 2018 reveals that all of the local authorities showed an increase in the density of scaleup businesses, and all showed an above median increase in scaleup density.
Scaleups by Density: Excellent
The vertical axis of this matrix shows where local authorities located in this LEP stand compared to the rest of the UK: all of the 6 local authorities have an above median density of scaleups measured by employment growth and all of the 6 local authorities have an above median density of scaleups measured by turnover growth.
Scaleup Trends Over Time: Good
The horizontal axis of this matrix shows whether the density of scaleups has increased or decreased over time relative to the rest of the UK: all of the 6 local authorities are above the median in terms of improving the density of scaleups by employment in their community and 5 of the 6 local authorities are above the median for scaleups by turnover.
The ScaleUp Institute will continue to monitor this closely in the coming years to track whether local initiatives move the dial in the right direction for increasing the density of scaleups.