Explore the ScaleUp Annual Review 2020
Select a section to expand and explore this year's review..
CONTENTS


Chapter 1 2020
The Scaleup business landscape

Chapter 2 2020
Leading Programmes Breaking Down the Barriers for Scaleups

Chapter 3 2020
The local scaleup ecosystem

Chapter 4 2020
Shaping policy to foster UK scaleups: Breaking down barriers

Chapter 5 2020
Looking Forward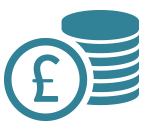 Finance
The impact of the Covid pandemic has brought the critical importance of accessing relevant growth capital into sharp focus.  This year, it has become the key challenge for our scaleup community – behind access to markets but now on par with access to talent and skills.   
This partly reflects the acute cyclical challenges – specifically the tightening of liquidity due to Covid-19 – but it also highlights the deeper structural challenges that continue to persist in the UK, both in regard to access to patient institutional funds as well as regional and sector disparities. In August of this year we published the Future of Growth Capital report, working with Innovate Finance and Deloitte. This shows that the current Covid-19 crisis has doubled the UK's long-standing patient capital gap to £15bn annually.
The heightened importance placed upon access to appropriate finance also aligns closely to the strong growth aspirations of scaleup businesses: the majority of scaleups are still planning to grow in 2021, with 50% expecting to scale again with one quarter planning to grow more than 50%.
Scaleups use external finance in a range of forms. Significantly, half are using some form of equity finance or plan to use it in the near future. But four in ten scaleups believe they have insufficient capital to meet their growth ambitions. Equally, four in ten perceive that access to funding lies mainly in London and the South East. 
The Scaleup Survey shows that those wanting to raise equity finance raise concerns about investor attitudes; collateral requirements/terms; and giving up control. The need for strong and clear education for scaleup leaders about available growth finance options remains a priority.
This year, we have added to the number of case studies of equity, debt and mezzanine investors who have been active in supporting scaleups between 2013 to 2020. Three firms have been added – Amadeus, Envestors and Seedrs. These firms represent the breadth of finance that is available to scaleups, from VC to angels to crowdfunding. It also reflects the role angels and VCs play as key sources of equity provision and highlights the importance of these asset classes in the escalator of finance enabling scaleup success.
The British Business Bank's UK Business Angels Market report 2020, published in October, reported that despite almost half of angels reporting a negative impact on their investment activity from Covid-19, the business angel population remained supportive of UK businesses and had a positive outlook for future investment. More than half (57%) of the angel investors surveyed had made an investment between April and July 2020, with 46% expecting to make new investments to add to their portfolio during the remainder of the financial year. But we also know from our detailed analysis of angel ecosystems across the UK that there are substantial differences in the depth of capital available at different stages of the value chain, including individual angel groups on a regional basis. 
All newly endorsed institutions have demonstrated commitment to financing scaleups through successive rounds. Approximately 40% of investments by Amadeus have been made in follow-on rounds. Envestors has invested more than £100m in over 200 companies, many of which have been through several rounds. The Seedrs platform has contributed to 33 investments, including 22 repeat investments, in 11 scaleup companies since 2013 totalling £76.7m.
During this decade, equity crowdfunding has established itself as a genuine alternative finance option for scaling companies. In a notable development this year, the Crowdcube platform, which we endorsed in 2018, announced its plan to merge with Seedrs, creating one of the world's largest private equity investing marketplaces. We shall assess the impact of this merger on the provision of growth capital next year.
Previously endorsed institutions have continued to provide growth capital across the UK.
The importance of addressing regional disparities of growth capital provision was emphasised in the Future of Growth Capital Report. One of our original case studies. BGF, has continued to invest in one company a week on average since the Covid pandemic began in the UK. The company has 14 offices in the UK and nearly 80 per cent of the investments are made into companies based outside of London.
Nine out of ten investments made by IP Group have been into companies outside of London. In the period between January 2013 to June 2020, the average size of its investment round into UK companies was £8.1m. Cumulatively, it has formed and supported more than 300 companies and invested £850m into UK science-based businesses. 
It is notable that two of our newly endorsed providers, Amadeus and Envestors, have invested more than 50% outside of London while for Seedrs this figure is 38%. 
While the requirement for growth capital this year has been focused on shoring up balance sheets and/or providing a platform for future growth, equity funds have had to consider how much should be allocated to existing portfolio companies to weather the storm, as opposed to making new investments. The VC firms that we have endorsed over the past three years – Accel, Amadeus, Balderton Capital, Draper Esprit, Eight Roads, Index Ventures, Notion, Partech, Scottish Equity Partners – have all invested in scaleups this year. 
Endorsed private equity firms such as LDC and Livingbridge have made further investments during 2020. LDC has committed to invest £1.2bn through the three-year period of 2019 – 2021. VCTs raised £619m in the 2019-20 tax year. However the escalating Covid crisis in March slowed fundraising in its peak period. Endorsed institutions such as Beringea and Octopus Titan VCT have balanced fresh investments in growing companies while ensuring that existing businesses in their portfolio remained strong and capable of acceleration as the economy recovers. 
How to develop pools of capital for all sectors as well as their greater disbursement throughout the UK's regions is a key element of the mission of the British Business Bank (BBB). It provides a model of how public sector finance can work with – and not crowd out – private sector finance in order to develop far bigger pools of capital in the UK and encourage more investors willing and able to provide ongoing rounds of follow-on or scaleup finance.
The investment capacity of BBB's Enterprise Capital Fund (ECF) programme, which we endorsed in 2017 as a case study, stands in excess of £1.36bn. To date, 28 ECFs have been launched, supporting more than 550 innovative growing businesses across a range of sectors.
The BBB continues to support scaleups with other initiatives such as British Patient Capital (BPC) and a Knowledge Hub for scaleups to identify and attract appropriate growth capital. BPC made 11 new commitments with a total value of £405m in 2019/20 financial year, making it the largest domestic investor in UK venture and venture growth capital.
The Development Bank of Wales has a specific focus on Welsh businesses. In the financial year ending 31 March 2020 it directly invested £103m into Welsh businesses – £16m of which was in equity – and further private sector capital of £75.9m was invested alongside its funds. Investment across the three regions was £38.7m in South Wales, £34.3m in Mid and West Wales and £30.4m in North Wales. 
Access to appropriate growth capital is vital fuel for a vibrant, innovative economy. The Covid crisis has exacerbated the UK's lack of capacity to provide the necessary amounts of growth capital funding. Elsewhere in this Review, we emphasise the importance of action to fully unlock UK institutional funds which can provide long term patient capital for growing UK firms and which can be deployed at a local level, so that progress is made closing the finance gap for scaleups in a way that continues to reduce regional disparities. Replacements for current EU funds must also be secured to ensure that diverse VC and venture debt products remain available across all regions of the UK. We look forward to endorsing new providers in 2021 who are addressing these urgent needs.

Previous
– Programmes: Endorsed & Ones to Watch