Explore the ScaleUp Annual Review 2020
Select a section to expand and explore this year's review..
CONTENTS


Chapter 1 2020
The Scaleup business landscape

Chapter 2 2020
Leading Programmes Breaking Down the Barriers for Scaleups

Chapter 3 2020
The local scaleup ecosystem

Chapter 4 2020
Shaping policy to foster UK scaleups: Breaking down barriers

Chapter 5 2020
Looking Forward


The importance of being endorsed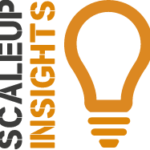 Endorsement: setting a benchmark
"If you want to gain third-party endorsement of the work that you do with high-growth businesses in the UK, then the ScaleUp Institute is the organisation you want it from, above all others," says Darren Pirie, Head of Entrepreneur Proposition & Experience at NatWest, RBS and Ulster Bank. "The broad national ecosystem of those who provide support mechanisms for entrepreneurs can see that not only are we a key player but that what we do is regarded among the best. We are really proud and honoured to be placed in such good company."
"Not many programmes are endorsed in any one year and there are just a few that have been consistently endorsed over several years," says Stephanie Hussels, Director of Cranfield University's Business Growth Programme (BGP). "The continuing endorsement of the Business Growth Programme provides a very clear sign that we are all about scaling up and growth."
And it's tough to achieve. "The pitch I made to the evidence committee of the ScaleUp Institute, with its leading scaleup entrepreneurs and academics, for the Growth Advantage Programme was one of the most stressful things I have done," says John Anderson, head of SME engagement at Strathclyde Business School.
Independence and credibility
"Being endorsed by the ScaleUp Institute is huge," says Gordon Merrylees, Managing Director (Entrepreneurship) at NatWest, RBS and Ulster Bank. "We think we are doing a good job but it is fantastic when an institution with the kudos and objectivity of the ScaleUp Institute says you are doing a good job.  To have that acknowledgement and recognition provides great credibility and confidence over what we have achieved so far with the programme." 
Several programme leaders highlight their endorsement as not only making them stand out in a confusing marketplace but providing an imprimatur of trustworthiness for scaleup leaders who might be potential programme participants. 
"There are many programmes being offered to leaders of small and growing businesses but they don't know which one to pick, but the repeated endorsement of the ScaleUp Institute validates our position," says Stephanie Hussels. "The testimonials of the alumni of our programme provide validation but the credibility of a third-party endorsement provides an additional level to that."
"Business support is a crowded landscape particularly in the digital tech sector," says Mike Jackson, entrepreneur success director at Tech Nation. "Being endorsed by the ScaleUp Institute provides an important external stamp which scaleups can see is independent."
"Confusion can be created by the plethora of programmes, many of which are free, so it is a real challenge," says Strathclyde's John Anderson. "Our endorsement by the ScaleUp Institute means that we can say that our programme sets the gold standard." 
An opportunity to reflect
The annual process of submitting evidence to the ScaleUp Institute forces a moment of reflection, observes Stephanie Hussels. While the BGP team conducts a review and evaluation after each cohort has been through its programme, the ScaleUp Institute submission process asks different questions; "it makes us take a fresh look at the competitive landscape in which we are in," she says, "and it poses a healthy question – whether we are still in this select club."
After NatWest moved the Entrepreneur Accelerator programme in-house in 2018, it has been scaled up considerably. Six propositions have been developed from the initial single programme and, from supporting approximately 3,500 entrepreneurs three years ago, it has since supported more than 30,000. "We wanted it to become broader, bigger and better and eventually to become a world leading accelerator," says Darren Pirie. "Being endorsed by the ScaleUp Institute in 2019 was the first big moment of recognition of the progress we had made."
A platform for renewed effort
Gaining the 'One to Watch' mark for Strathclyde University's Growth Advantage Programme was a challenge to keep going and seek full endorsement, says John Anderson. "And then achieving full endorsement not only validates what you are doing but it encourages you to do more." 
The process of putting your programme forward is also an important exercise during a tough year, says Gordon Merrylees, when so much of the bank's focus has been on providing the response to Covid through the financial mechanisms of the government's business interruption loan schemes. "Going through the endorsement process makes us stop and look at what we have achieved, celebrate these milestones, and look forward. It also draws into sharp focus how important programmes like ours are for entrepreneurs and SMEs just starting out when times get tough."
A double stamp of approval
For some programme providers, the endorsement of the ScaleUp Institute complements other external validations. The Tech Nation programmes, for example, are externally evaluated every two years in research commissioned by the Department of Digital, Culture Media & Sport (DCMS) to review their outcomes and impacts. The latest findings, published in October 2020, found that participating in the Future Fifty, Upscale, and Northern/Rising Stars led to a 14 to 25% increase in the employment of supported businesses one to two years after they had completed those programmes and thus generated significant Gross Value Added (GVA).
"The subsequent review of this report by the ScaleUp Institute was like a peer review process, which assessed that external validation and then provided its own endorsement and accreditation," says Mike Jackson. "The report for DCMS provided the fresh evidence which the ScaleUp Institute required to endorse our Upscale programme. So on top of the external validation, we have our peers recognising that we are running a great programme."
For John Anderson, only two logos are used alongside Strathclyde Business School in his presentations – that of the ScaleUp Institute and the Small Business Charter. "Having both of these key accreditations in addition to the traditional business school "triple accreditation" is extremely rare and provides strong validation of the impact of our work with scaleup leaders," he says. 
For Gordon Merrylees, the endorsement of the ScaleUp Institute "gives us even more reason to believe. We have audited, analysed and assessed our programme and this respected institution has come to a similar conclusion, so it is a real feather in our cap. As a bank, this endorsement supports massively our purpose and enterprise credentials. It is a huge accolade."