Explore the ScaleUp Annual Review 2020
Select a section to expand and explore this year's review..
CONTENTS


Chapter 1 2020
The Scaleup business landscape

Chapter 2 2020
Leading Programmes Breaking Down the Barriers for Scaleups

Chapter 3 2020
The local scaleup ecosystem

Chapter 4 2020
Shaping policy to foster UK scaleups: Breaking down barriers

Chapter 5 2020
Looking Forward


Insight : Finding boardroom talent for scaleups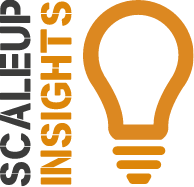 The BGF Talent Network is one of the largest groups of board-level executives in the UK and Ireland, providing scaleups with access to expertise both through non-executive chairs and directors or on a specialist consultancy basis. Cate Poulson, who has headed the Talent Network since its formation in 2012, reflects on the challenges and changes for the network in 2020.
The purpose of the network, and how it adapted to Covid
There are three areas of focus: firstly, the original core, which is to provide non-executive directors and chairs who can strengthen the boards of our portfolio companies; secondly, to provide a network of functional specialist board directors with sector expertise who can help us with diligence as we assess investment opportunities; and thirdly to have eight functional vertical talent pools, where individuals may work on either a fractional, part-time, or sometimes interim basis to help portfolio companies with specific growth issues.
We have a team of eight who build up the network. Before Covid, it ran rather like a mini-headhunting firm within BGF. There was a lot of in-person interaction. We spent a great deal of face time meeting management teams, network members and new people for the network. We ran lots of events. As both the team and the BGF portfolio is spread across the UK and Ireland, we travelled a lot – although we had started to use Teams and Zoom before the pandemic hit.
Our community of non-executive directors responded to the change caused by the pandemic with a speed that surprised us. There was an overnight shift from non-executives who had generally preferred face-to-face to being happy on Zoom and Teams. We found a handful of non-executives who were already well up the curve on working remotely and waiting for the world to catch up. That is probably a permanent state of affairs.
In assessing potential new network members and where they can add value, we have been able to hold the same depth of conversation as long as we follow some basic rules: don't stack video calls; give each conversation the same amount of preparation as we did for a face to face meeting, and give the same amount of time for consideration afterwards. That said, we have been able to fill our travel time with meeting more new contacts. 
Finding the right chair for a scaleup 
A fundamental part of our appointing a chair, which runs alongside our investment process, is the way we build the chemistry between the chair and the management team. That has been undermined by the pandemic. Just having virtual meetings means that a new chair can't spend time on site; there is no chance for coffee and conversation. To date the vast majority of our appointments have worked out well but we will be actively monitoring whether any side-effects emerge as a result of this bonding process not taking place.
One thing is for sure, we won't sacrifice our appointment of chairs because of Covid. We see it as fundamental to our investment process and how it helps scaleups grow.
Providing a collective resource for scaleups
The focus in our network has been around growth skills but we had been quietly building its turnaround capabilities. That resource has proved extraordinarily useful. 
When the pandemic hit, we retained two highly experienced restructuring specialists to share them as a resource across our portfolio. We were able to get practical advice out very quickly on a whole range of issues such as VAT deferrals, payments to landlords or CBILS applications. As an investor, we were trying to remove some pressures and provide access to expertise – and it was something that our portfolio companies hugely welcomed.
It also demonstrated at scale the value of fractional executive time. A single company doesn't have to hire top talent and experience if it can be accessed for a day. It has made it clear to our entire portfolio how they can access our pool of expertise so I have no doubt this will be used more often.
The different skills that scaleups are requesting
At the start of the pandemic, every company was focused on the short-term need to preserve cash. Since then, we have seen different demands from our scaleups, depending on their sector. 
Our e-commerce and digital scaleups see huge opportunities and need to invest in skills to maximise them. Increasingly they want non-executives with deep digital and technical experience. 
In life sciences, the US market is a huge theme and we are being asked to bring American life sciences specialists into boardrooms or as specialist advisers. How to internationalise is a particularly strong focus for UK and Irish life sciences companies.
In the manufacturing sector, companies are looking at how to strategically reposition themselves – how to preserve value while driving efficiency and seeking new opportunities. 
But in the leisure and hospitality sector we have had to focus on building a strong peer network. We are hosting monthly roundtables to share information; we have got many experienced non-executives talking to each other while knowing that BGF is supportive. 
On building diversity in the talent network 
Increasing the diversity of the talent network has been on my mind from the start. There is a huge opportunity to bring more diversity into the non-executive pool for privately-owned, scaling businesses. 
Our work is starting to bear fruit; in 2020, of all the appointments of non-executives in which have been involved, just under 30% have been women. We are rare in that we will appoint first-time chairs, which opens up the pool a bit. And we are fostering our own pipeline. We backed Fiona Lowry as CEO of Good Care Group and, after leading a successful exit, she has become chair of BGF-backed A Wilderness Way.
Generally, we are seeing an expansion in the diversity of thought and experience in boards of scaleups. They need new skills to address the shifting business landscape. So we welcome greater diversity – not just because it is the right thing to do but because it drives real business value.