Explore the ScaleUp Annual Review 2020
Select a section to expand and explore this year's review..
CONTENTS


Chapter 1 2020
The Scaleup business landscape

Chapter 2 2020
Leading Programmes Breaking Down the Barriers for Scaleups

Chapter 3 2020
The local scaleup ecosystem

Chapter 4 2020
Shaping policy to foster UK scaleups: Breaking down barriers

Chapter 5 2020
Looking Forward



Heart of the South West
Leveraging up: Building on learning from what already works
DATA: 42 scaling businesses More than 100 1:1 meetings delivered Over 170 referrals to other programmes and services 63% reported increased confidence or leadership capacity; 75% reported increase in skills 25% now exporting and 10% identified new markets
BACKGROUND
The Heart of the South West is combining strong knowledge of the barriers faced by high-growth businesses locally with good practices identified from outside the area through the work of SUI and others in order to develop and deliver its local scaleup programme.  It took the approach to build on what works by partnering with Inspire which has run a successful programme in Swindon and Wiltshire.
Collaborative working with HotSW Growth Hub and other business support organisations across the LEP area has grown in the past year with cross referrals assisting with scaleup identification. To help improve access to capital Inspire has also formed partnerships with Bristol-based corporate finance business Shaw and Co and a number of specialists in equity finance, including Angel investors, to supplement existing partnerships with Lloyds Bank and the Business Growth Fund.
ONS data for 2018 shows that there are 740 scaleups in the Heart of the South West LEP: 320 are classified as scaleups due to rapid growth in their employees, 575 are classified as scaleups due to rapid growth in their turnover and 155 are scaleups that are increasing both employment and turnover simultaneously.
The ONS data reflects that across the four-year period from 2015 to 2018 the density of scaleups has decreased by -0.22 per 100,000 of population per year, which is below the median of +0.68 per 100,000 of population.
SCALEUP PROGRAMMES
Inspire's programme combines peer-to-peer networking and education, one-to-one advice, and mentoring of the senior management team. It refers participants to other programmes as relevant, including Goldman Sachs 10,000 Small Businesses UK. In 2020 Inspire launched the Inspire Virtual Board to give businesses access to an experienced group of mentors who have either scaled their own company or operated at senior level in the corporate world.
With the arrival of Covid-19 the entire programme was moved to virtual delivery, including weekly webinars on relevant topics identified by businesses such as managing remote workers, leading through a crisis and accessing government support schemes. There were also several expert-hosted webinars on preparing for mergers and acquisitions as some businesses could see opportunities for expansion due to the crisis. From early May, clients were offered and took up business recovery planning 1:1s
IMPACT AND RESULTS
Inspire now has 42 local scaleups engaged with the programme. Each has completed a full diagnostic and been referred to relevant expertise to support their growth plan. Several have taken up the Virtual Board service and early results are very encouraging with areas such as access to markets, better financial management and leadership development featuring strongly among the benefits realised.
LESSONS LEARNED
Support has had to develop and change in response to the COVID crisis and be razor sharp in its focus to remain relevant in a rapidly evolving environment. 
Access to capital and managing cashflow issues will be vital to the success of high-growth businesses in the months ahead while access to experienced mentors has increased in importance as many businesses navigate uncharted waters.
FUTURE PLANS
As in previous years, the LEP will again continue to seek feedback from participating businesses to ensure the activity and support available to them is right for their needs, while maintaining a flexible approach in response to COVID-19. 
Inspire have provided a great deal of high-quality support over the last year. They have signposted us to useful training and grants and most importantly introduced us to finance expertise that will help us meet our ambitious growth plans.
Phillip Cavalier-White, MD of JP Concrete
ScaleUp Story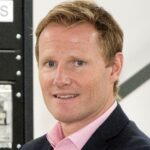 Today Jon Hiscock runs a 90-employee enterprise with a formidable reputation in the power industry.
LONGITUDINAL ANALYSIS
According to ScaleUp Institute analysis of data received directly from ONS for years 2015-2018, the following picture emerges on the local environment.
Local Authorities located within the Heart of the South West LEP have a moderate-low density of scaleups, and the trend between 2015 and 2018 reveals that few of the local authorities showed an increase in the density of scaleup businesses, and few showed an above median increase in scaleup density.
Scaleups by Density: Needs Improvement
The vertical axis of this matrix shows where local authorities located in this LEP stand compared to the rest of the UK: 8 of the 15 local authorities have a below median density of scaleups measured by employment growth and 9 of the 15 local authorities have a below median density of scaleups measured by turnover growth.
Scaleup Trends Over Time: Needs Improvement
The horizontal axis of this matrix shows whether the density of scaleups has increased or decreased over time relative to the rest of the UK: 9 of the 15 local authorities are below the median in terms of improving the density of scaleups by employment in their community and 9 of the 15 local authorities are below the median for scaleups by turnover.
The ScaleUp Institute will continue to monitor this closely in the coming years to track whether local initiatives move the dial in the right direction for increasing the density of scaleups.