Explore the ScaleUp Annual Review 2020
Select a section to expand and explore this year's review..
CONTENTS


Chapter 1 2020
The Scaleup business landscape

Chapter 2 2020
Leading Programmes Breaking Down the Barriers for Scaleups

Chapter 3 2020
The local scaleup ecosystem

Chapter 4 2020
Shaping policy to foster UK scaleups: Breaking down barriers

Chapter 5 2020
Looking Forward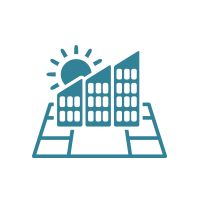 Infrastructure
Scaleups flourish when they can cluster in sectoral groups and hubs – that was one of the major conclusions in 2020 of the ScaleUp Institute's research into the drivers of local scaleup growth. In these environments businesses grow faster because they can share resources and knowledge more effectively.
This evidence underscores why the ScaleUp Institute wants to see more initiatives set up on the basis of the models established by Alderley Park and the Babraham Research Campus. These exemplars provide clear demonstrations of the power of hubs to help scaleups deliver growth and innovation by harnessing access to research facilities, technical expertise, investors, mentorship and peer-to-peer networking alongside flexible office or lab space. They both actively seek to address the key barriers to growth faced by scaleups enhancing their access to talent, collaborative opportunities and financiers providing growth capital. 
Biomed@Babraham has recently launched two brand new scaleup buildings providing 100,000 square feet of R&D space. The new buildings can extend the pipeline of company life on Campus, from businesses starting at a very early stage right through to having their own building on site. 
Alderley Park launched the Oncology Development Programme funded by Innovate UK and Cancer Research UK and supported by leading pharmaceutical companies. The programme will be run by the Accelerator team with the aim of nurturing an entrepreneurial culture among cancer researchers in the UK. 
It is also always encouraging when others seek to learn from and emulate case studies and we were very pleased to work with Imperial College London and Blenheim Chalcott on the development and launch of Scale Space at Imperial's White City campus. We will follow closely its developments in coming years. 
Our other endorsed programmes also share characteristics that promote growth: access to flexible infrastructure that can expand as they grow, opportunities to network with peers, share expertise and access to experts and intensive coaching. During Covid-19 even when unable to keep office space open they demonstrated innovation and flexed their offerings to keep entrepreneurs connected via virtual hubs.
NatWest is one such programme that normally delivers its Entrepreneur Accelerator in 12 hubs across the country. During the pandemic it continued to offer networking events, workshops and 1:1 coaching virtually. The move to digital enabled NatWest to offer a place on the Accelerator to 26% more high potential growth entrepreneurs and since April around 34,000 participants have attended 800 digital events 
During 2020 Barclays Eagle Labs added two more specialist programmes to its network of 25 incubator spaces – GamesTech and EnergyTech – and launched a Black Founder Accelerator programme. This 12-week accelerator is aimed at pre-seed businesses with high potential with one or more black founders. When Covid-19 hit physical business support and events were rapidly mobilised to virtual and online support, including virtual mentoring. Front-line teams also stayed in regular contact with members providing support where needed. Many spaces were later opened with enhanced safety measures in line with government guidance.  Google for Startups London Campus is similarly targeting more scaleup support to ethnic minority and female founders, in particular with the launch of its first ever pan-European Black Founders program in September 2020.
Scaleup leaders are innovative – 74% have introduced a new or significantly improved product, process or service in the past three years – and are significant adopters of new technology. Many scaleups have been involved in seeking out and producing solutions to the global pandemic and a number of our highlighted programmes have provided the environment for achieving those solutions.
In 2019 we endorsed the FCA Sandbox for the innovative 'space' it has created to help growing financial service companies test their businesses models and for the impact it is having for these businesses both at home and internationally. During the pandemic it launched a digital sandbox pilot to provide enhanced support to innovative firms tackling challenges caused by Covid-19 including ways of detecting fraudulent payments. The pilot will also test out whether a permanent digital testing environment would provide significant value to financial services 
Last year we also identified Digital Catapult as one to watch for its provision of physical and digital facilities and advanced technology testbeds. In 2020 it worked with a consortium of digital creators to create mixed reality training resources for healthcare workers dealing with Covid-19 and within a few weeks the consortium had developed 2D videos and volumetric holographic videos as well as a platform for global distribution of the content. 
We continue to highlight other initiatives that link working space with mentoring, skills training and leadership education. In 2020 Engine Shed based in Bristol was named "Hottest Accelerator in Europe" and passed the landmark of £500m raised in investment by member companies. During the prolonged lockdown Level39 remained open and accessible but activities such as office hours with mentors and investors, as well as seminars, webinars and events were moved online to ensure members could tap into the available resources. In September it held its first monthly virtual collaboration and networking event involving members and mentors. 
We are also pleased to see continued developments at the Cambridge Cluster Map, now called Cambridge Cluster Insights, which does so much to raise the visibility of scaleups in its area. During Covid the Centre for Business Research used its data to help councils across Cambridgeshire and Peterborough provide support to businesses.
All these endorsed programmes and the Ones to Watch offer important lessons in how to create the conditions that nurture scaling companies and provide the expertise that will help propel them to the next stage. During challenging times they have proved to be flexible and innovative providing tailored support even when access to physical premises was limited or not available. 
Next

– Programmes: Endorsed & Ones to Watch