Explore the ScaleUp Annual Review 2020
Select a section to expand and explore this year's review..
CONTENTS


Chapter 1 2020
The Scaleup business landscape

Chapter 2 2020
Leading Programmes Breaking Down the Barriers for Scaleups

Chapter 3 2020
The local scaleup ecosystem

Chapter 4 2020
Shaping policy to foster UK scaleups: Breaking down barriers

Chapter 5 2020
Looking Forward


Insight: lessons from Genius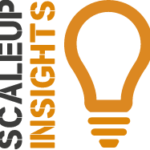 The founder of Genius Foods and a non-executive director of the ScaleUp Institute, chef and entrepreneur Lucinda Bruce-Gardyne has overseen the creation of Britain's leading "free-from" bakery brand. Genius now exports to Europe, Australia, and North America from its sites in East Lothian and Scunthorpe. Here she talks about the challenges and opportunities for further scaling of the food manufacturing business
On the impact of Covid
We are all about gluten-free bakery products and sell a range of over 40 products, ranging from pitas to pancakes and pies to pastry in the UK, across Europe and Australia. Because we manufacture staple products, the business has remained resilient. When the lockdown in spring began, our sales increased by 70%. Through this year sales have been within expectations so we have been doing fine. 
We have lost a lot of food service business but that has been balanced out by a large upsurge in overseas sales in Europe and Australia. Our French and Australian sales have been particularly strong.
All our ingredients come from around the world – the only Scottish ingredient is our water – but our supply chain has held up, which has been reassuring. But there's no room for any complacency.
On productivity and people
We hired a new CEO and a new general factory manager last year, both of whom have worked in complex food manufacturing and understand high-care products. Under their leadership, our workforce is pharmaceutical in their approach.
And there's love and pride in the workforce. It's important to recognise that many people who work in factories have full lives outside of their work. They want to do a great job that gives them pride in that work, and then go home again to live the rest of their lives fully and well.
The company employs about 300 people, with 100 working at any one time on the factory floor. The impact of the pandemic has given the business a wartime focus and approach to resilience, and we have thought differently about how to run our production lines. 
We have stopped using agency staff; that's something that we had always wanted to do. We have pared it back to an efficient and well-trained team of permanent staff – this has made a massive difference to product quality and consistency. And we were able to fulfil orders when demand spiked dramatically in the spring.
On health and safety
We are doing everything we can to keep our team safe. At Genius, the production lines are long and continuous so we didn't have to reconfigure the factory floor that much to keep people distant. We keep in touch with other food manufacturers and the guidelines from the Scottish Government and Scotland Food and Drink have been very clear and helpful.
One thing that helps is that the hygiene regime in food manufacturing is very strict. Everybody sanitises their hands on entering and leaving the bakery and wears protective equipment – because that is just what you do.
On innovation
It's funny. On the one hand, working remotely has enabled our R&D team to think in different ways. It has given me space and peace and so my creative juices are running again. I have developed 15 products so far through Covid; it's a bit like when I first started Genius.
So there has been a lot of innovation over this period. Right now, we are working on optimising the nutritional value of our current products and some new breads that will be a delight to eat and which will rival our mainstream equivalents. We have always valued our links to academia at Genius and these have been continued during the pandemic. 
On the other hand, we are being more cautious about investing in new lines because of the economic environment. And taking innovation to market has become harder; retailers are concentrating on their own brands and not being so flexible and open to new products. The way for us to grow is to offer new products to consumers but it is tougher to get them on the shelves.
On access to markets
Around the world, Covid has created a greater awareness of health and diet. As a result, more people are cutting down on wheat. And because the quality of our gluten-free products is world-class, we can compete with many domestically produced items in many markets. 
Our Australian sales are currently very strong and we have taken a new range of products into France. We are expanding in North America this month – we will be supplying more products to existing retailers and also gaining new listings with selected retailers in new states. 
Our products are fresh with a short shelf life, so historically it has been quite hard to go direct to the consumer in the UK. The online supply chain hasn't been particularly suited for the delivery of daily fresh products but with people working from home, that has changed. We have seen our online sales really grow. We have always sold online through the major retailers but we are now using Amazon and are looking at other online platforms.
On Brexit and talent
We export one-third of our products and import most of our ingredients, so Brexit could have an impact on our costs.
Our other major concern is about access to talent, as many of our people – including some of the best – come from right across the world. Anybody who comes to the UK to further their career in a technically challenging business such as gluten-free baking tends to have a strong work ethic. They are gritty, resilient and motivated – and we need such people in our business. However, several non-EU employees have not had their visas renewed because their salary is below the government threshold. That is a real problem. In addition, we have to keep alive to EU citizens the attractiveness of working in the UK.