Explore the ScaleUp Annual Review 2020
Select a section to expand and explore this year's review..
CONTENTS


Chapter 1 2020
The Scaleup business landscape

Chapter 2 2020
Leading Programmes Breaking Down the Barriers for Scaleups

Chapter 3 2020
The local scaleup ecosystem

Chapter 4 2020
Shaping policy to foster UK scaleups: Breaking down barriers

Chapter 5 2020
Looking Forward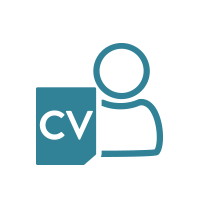 Talent and Skills
Scaleups are significant UK employers and far too many still cite the challenge of recruiting the right talent as a major obstacle to their growth. 
Although overtaken by access to markets as the biggest barrier to growth, finding the right employees still rates as the second highest challenge in this year's ScaleUp Survey. Innovative companies continue to experience problems finding talented candidates particularly with technical, social, critical thinking and service orientation skills.
There remains a challenge to the ecosystem to help young people develop the skills for the future and prepare them for the world of work where their ability to engage with customers and provide good service will be highly valuable. This was an issue going into 2020 and one only exacerbated by the Covid crisis. The ScaleUp Institute continues to believe that programmes that help school pupils and university students make real world business connections should play a major role in overall education. Scaleups are seeking programmes that support them to access and employ young people, including apprentices and graduates, through training grants (55%), work placements (42%) and employer encounters (37%). 
This Review again highlights successful exemplars that engage future workers with scaling businesses and build the skills that company leaders are demanding for the future and/ or offer ways to tap into talent. This is ever more important and it is pleasing to see that those we have previously endorsed in this most challenging of years have continued to evolve and step up. 
With increasing numbers of scaleups looking for softer skills we welcome Lifeskills' increased reach in 2020. This year 87% of schools and 80% of universities registered for the programme which provides interactive tools for young people to learn in their own time. Particularly welcome, is the specific content designed to support young people leaving care as well as those with Special Educational Needs. 
The Careers & Enterprise Company also continues to grow its network of schools and colleges that are linked with its 3,800 enterprise advisers, a growing army of volunteers who help them make strong and sustainable links with businesses. The organisation responded to the pandemic by rapidly putting support online and developing a wide range of targeted and readily accessible resources. Hundreds of thousands of young people were engaged with the world of work through initiatives such as Work It, My Week of Work and My Choices.
Exemplar education-tech charity F4S also moved quickly to introduce a webinar service to maintain the links between schools and workplaces including scaling businesses. This virtual impact was such that it will be maintained post-Covid to help connect students and business volunteers based in more remote areas. Also during 2020 F4S engaged in a number of projects designed to promote equal opportunities including Maths4Girls using role models to encourage more girls to develop and maintain an interest in STEM subjects
The role of entrepreneurial education modules and vocational courses play in preparing the next generation was mentioned by our scaleup founders, as was the importance of careers advice as a focus for educational institutions with 44% of scaleup leaders wanting a better understanding of scaleups to be included within careers guidance. As such, we continue to watch the progress of Teach First which again has worked on developing its programme for Careers Leaders with improvements around strategy building and implementation being introduced for this October's cohort. 
Once again we feature Sheffield's RISE business growth scheme as one to watch for its work in ensuring scaleups have the confidence and ability to recruit graduates. RISE helps businesses from the ground up with advisers working with them to identify appropriate roles, then co-writing the job description and carrying out initial assessments as well as providing a salary subsidy. We believe this approach provides a strong model for other cities and UK universities to follow. 
Google Digital Garage continues and has expanded its work in 2020 to help individuals and businesses acquire the latest digital skills. Since its launch the Digital Garage has trained more than 500,000 people and the plan is to upskill a further 100,000 by the end of 2021. During the coronavirus lockdown Google adapted its programme into a webinar format and extended the series of courses available, delivering around 20 webinars and training more than 500 people each week. The newly launched Grow with Google initiative, as detailed below, aims to help one million small businesses by next year in improving their digital and online presence to facilitate their access to customers. 
These successful programmes are helping to make a difference to the skills and career focus of tomorrow's workforce. Their approaches are now well tested and provide a blueprint for others to follow. Scaleup leaders are seeing some improvements in the skills gap but we must keep a relentless focus on strengthening the UK's talent pipeline.