Explore the ScaleUp Annual Review 2020
Select a section to expand and explore this year's review..
CONTENTS


Chapter 1 2020
The Scaleup business landscape

Chapter 2 2020
Leading Programmes Breaking Down the Barriers for Scaleups

Chapter 3 2020
The local scaleup ecosystem

Chapter 4 2020
Shaping policy to foster UK scaleups: Breaking down barriers

Chapter 5 2020
Looking Forward



West of England
Evolving the Region's Rich and Rewarding Scaleup Ecosystem
DATA £120m of equity investment opportunities from Investment Activator Programme £21m Covid response funds available 58 companies participated in Creative Scale Up Programme
Participating sectors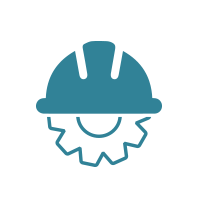 BACKGROUND
The West of England has been a leader in driving growth in the scaleup ecosystem and scaleup businesses since participating in the inaugural SUI DEG course in 2016. The area appointed the UK's first dedicated Scaleup Enabler and developed the ScaleUp Generator, an online tool to identify scaleups and aspiring scaleups as well as signpost growing businesses to services. This powerful focus promoted interest from businesses with the potential to scale up and has helped direct support from the public and private sector towards the needs and challenges of fast-growing companies.
In response to the Covid pandemic, Business West has further increased the depth and extent of its support to scaling SW businesses in a segmented approach. Furthermore, the West of England Combined Authority recognised the challenge that businesses were having accessing the different funds and support and the Growth Hub has made supporting them to navigate the funding environment a strong focus establishing the Business West Finance Hub.
ONS data for 2018 shows that there are 645 scaleups in the West of England LEP: 280 are classified as scaleups due to rapid growth in their employees, 525 are classified as scaleups due to rapid growth in their turnover and 160 are scaleups that are increasing both employment and turnover simultaneously.
The ONS data reflects that across the four-year period from 2015 to 2018 the density of scaleups has decreased by -0.26 per 100,000 of population per year, which is below the median of +0.68 per 100,000 of population.
SCALEUP PROGRAMMES
A number of programmes and incubators operate in the LEP area, including the locally-delivered Business West Scaleup Hub, SETsquared Scaleup Programme, Scaleup4Growth and Shaw & Co. Funding Academy which has run two cohorts.  
The West of England Combined Authority Creative Scale Up Programme, backed by DCMS and based on CIC and SUI work, has now successfully engaged three cohorts of businesses from across the creative industries (a total of 58 companies). Businesses on the programme receive a minimum of six months intensive support including a £6,000 grant to spend on mentoring, a dedicated peer support network and business development training.
The Business Innovation Fund supports businesses with high potential growth from a wide range of sectors to help develop innovative projects and products.  They receive grants of £20,000 or £50,000 to invest in innovation and guidance to move from concept to commercialisation as well as opportunities to collaborate with the region's leading research institutions and advice on intellectual property, testing and research and development roadmaps.
The Investment Activator Programme (IAP), focused on scaling businesses, led by TechSPARK, was successfully funded for a two-year pilot by 7 private sector companies and WECA's Creative Scaleup Programme.
A range of funding schemes have been developed in response to the pandemic including: £9m Covid Recovery Fund; £2m to increase access to digital skills; £1.9m Low Carbon Challenge Fund; and, £8m to support development of the workforce for the future post Covid.
IMPACT AND RESULTS 
Since its launch in January, the IAP has seen £120m of equity investment opportunities pass through its events and services. The programme has run 14 events and published nearly 50 investment stories and articles all with the ambition of increasing awareness of investment opportunities locally and engaging local investors and founders.
LESSONS LEARNED
With more founders successfully exiting their businesses, there is a need to harness their experience and knowledge locally, but this is not happening to the extent it should.  It presents a significant opportunity in coming months. The additional pressure resulting from the pandemic this year has led to a lack of connection between networks and hubs.
FUTURE PLANS
Reinvigoration and further development of the Scaleup Generator website is planned along with the roll out of a number of other new programmes aimed at growth businesses.
Key benefits of the Creative Scale Up programme have been firstly the mentoring to help planning out future growth and connecting to like minded arts organisations in the local area and working collectively together.
Luke Jerrum, visual artist
LONGITUDINAL ANALYSIS
According to ScaleUp Institute analysis of data received directly from ONS for years 2015-2018, the following picture emerges on the local environment.
Local Authorities located within the West of England LEP have a moderate-high density of scaleups, and the trend between 2015 and 2018 reveals that some of the local authorities showed an increase in the density of scaleup businesses, and some showed an above median increase in scaleup density.
Scaleups by Density: Good
The vertical axis of this matrix shows where local authorities located in this LEP stand compared to the rest of the UK: all of the 4 local authorities have an above median density of scaleups measured by employment growth and 3 of the 4 local authorities have an above median density of scaleups measured by turnover growth.
Scaleup Trends Over Time: Good
The horizontal axis of this matrix shows whether the density of scaleups has increased or decreased over time relative to the rest of the UK: 2 of the 4 local authorities are above the median in terms of improving the density of scaleups by employment in their community and 2 of the 4 local authorities are above the median for scaleups by turnover.
The ScaleUp Institute will continue to monitor this closely in the coming years to track whether local initiatives move the dial in the right direction for increasing the density of scaleups.