Explore the ScaleUp Annual Review 2020
Select a section to expand and explore this year's review..
CONTENTS


Chapter 1 2020
The Scaleup business landscape

Chapter 2 2020
Leading Programmes Breaking Down the Barriers for Scaleups

Chapter 3 2020
The local scaleup ecosystem

Chapter 4 2020
Shaping policy to foster UK scaleups: Breaking down barriers

Chapter 5 2020
Looking Forward


Programme
Alderley Park [Annual Review 2020] Infrastructure
Impact for scaleups 161
Resident companies Over 2,000
Employees 240
Members of Expert Mentor Network 2
Onsite venture funds 2.5X
Businesses likely to grow twice as fast as equivalent firms and raise 2.5 times more investment
Key sectors Bruntwood SciTech's Alderley Park provides over 1m sq ft of state-of-the-art office and lab space to businesses in the life sciences sector as well as support for companies across their entire life cycle. There are now over 150 companies on site and over 2,000 employees – up from 47 in the first year.
All companies on site have access to Alderley Park's flexible infrastructure and scientific services, which allows them to expand as their business develops and grows. The site houses the UK's only park-shared vivarium as well as an in-house imaging facility.
Alderley Park's Accelerator, powered by BioCity, provides structured support through bespoke one-to-one engagement and expertise both onsite and offsite to the scaleup entrepreneurs and leaders. Subjects covered include a focus on the scaling challenges of leadership skills and development, access to finance and international markets. Companies are helped to raise their profiles and acquiring the right talent and skills through Alderley's links with universities.
The Expert Mentor Network made up of more than 220 senior industry leaders provides access to senior global pharma personnel and their networks as well as finance executives. Regular network events are also held during which companies can ask the mentors for support in specific areas of business.
In response to Covid, alongside the wider role Alderley Park played as host of a national lighthouse laboratory, Bruntwood SciTech developed an online hub so that all business support related information was held in one central place and the Alderley Park Accelerator immediately moved all business support programmes and workshops online.
A new enhancement this year is the Oncology Development Programme which Alderley Park hopes will be a new UK model for drug discovery and development. It brings together local and national cancer expertise with global pharma companies, the Alderley Park Accelerator and the site-based scientific services. The aim is to establish up to six new oncology-focussed companies, to enhance the entrepreneurial skills and activities of the UK cancer research community, and ultimately to have a major impact on the health and wellbeing of patients. The ScaleUp Institute will monitor with interest the  developments and outcomes of this programme as a model to encourage greater collaboration between scaleups, the public and the private sectors.
Independent analysis of the science park has shown that companies benefiting from support on site grow two times faster, raise 2.5 times more investment and are three times less likely to fail than equivalent firms.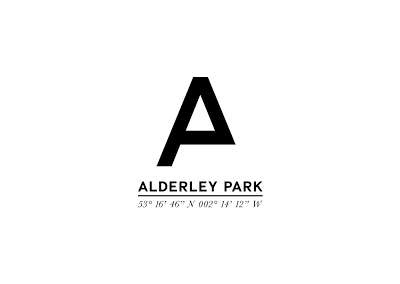 Programme
Babraham Research Campus [Annual Review 2020] Infrastructure
Impact for scaleups 1,700 strong
Size of the community £4bn+
Market value of campus companies £1.2bn
Commercial investment over last decade £286m
GVA impact of the Campus on UK economy
Key sectors The Babraham Research Campus brings together world-class research and life science businesses in an environment with a common culture to promote innovation and strengthen links between academia and the commercial world. Campus businesses operate in a supportive infrastructure with access to laboratories and offices on short-term tenancies with the opportunity to grow into larger space as the company evolves. 
The most recent review of the Campus' economic impact, published in 2020, has shown that being located in the cluster has meant that the tenant scaleups are 20% larger in terms of headcount than they would otherwise have been. Furthermore, the GVA impact of the operational activities of the Campus on the UK economy more than tripled over the period 2011-18, from £80m in 2011/12 to £286m in 2017/18.
Biomed@Babraham has recently launched two brand new scaleup buildings providing 100,000 square feet of R&D space. The new buildings can extend the pipeline of company life on Campus, from businesses starting at a very early stage right through to having their own building on site. 
Access to funding sources is provided by the site hosting Venture Capital investors and each year there is a Babraham Investor Conference which brings investors and companies seeking investment together. Networking events include "show and tell" sessions for major pharmaceutical companies and investors. Campus residents have raised over £1.2bn to date, with more than £300m raised in 2018 according to the latest figures.
Additional support from the 5-month Accelerate@Babraham programme is provided to ambitious life science companies via a competition. Successful companies win a cash prize and can access consultancy, specialist equipment, skills training and leadership capacity-building as well as mentoring. The third cohort started the programme in Autumn 2020.
The Campus remained open to tenant companies throughout the pandemic with appropriate measures in-place, enabling those working on a response to Covid to continue accessing scientific services and facilities.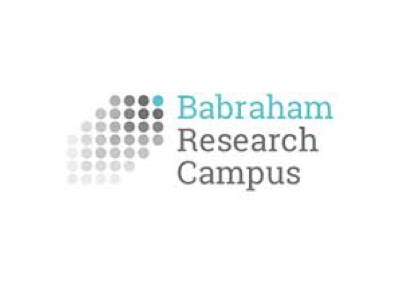 Programme
Barclays Eagle Labs [Annual Review 2020] Infrastructure
Impact for scaleups 24
Sites 507
Lab residents 246
Jobs created in 2019 1,761
Entrepreneurs supported £612m
Investment raised by residents and alumni to date
Key sectors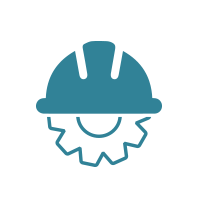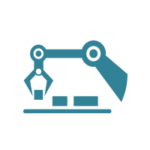 Barclays Eagle Labs are a growing national network currently based in 24 sites covering all areas of the UK. The Labs provide business incubation, mentoring and co-working as well as office space for ambitious high-growth businesses.
Digital skills is an increasing focus and many of the labs' experts provide businesses with the opportunities for digital skills development and rapid prototyping through onsite digital fabrication equipment and Industry 4.0 expertise.
The network aims to cultivate a community of like-minded entrepreneurs and scaling business leaders, with access to peers and opportunities to maximise growth through digital connections, curated events and funding opportunities. Member businesses have access to and licence to use the entire Lab Network. More sites are in the pipeline.
Eagle Labs have also developed dedicated LawTech, HealthTech and AgriTech industry-aligned programmes in which businesses are brought tougher with leading corporate players, industry bodies and universities to encourage collaboration and enable rapid innovation and investment.
In 2019, Barclays launched the spin-out Barclays Labs to specialise in creating a series of international corridors – starting with San Francisco – that will provide UK high-growth businesses with access to international markets. They will operate by immersing them in the culture and best practices from the region.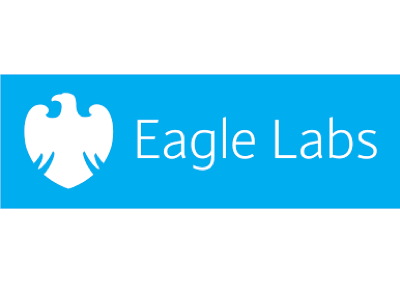 Programme
Cambridge Cluster Insights: An accurate and accessible source of growth data [Annual Review 2020] Infrastructure
Impact for scaleups 75,000
Companies identified 72%
Revenue increase 5.6%
Annual job creation £17.9bn
Turnover of science based companies 9
Years of accessible data
Key sectors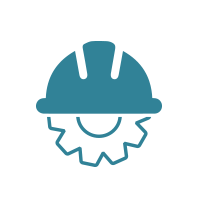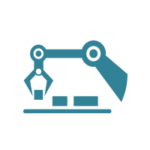 Cambridge Cluster Insights (formerly Cambridge Cluster Map) was completely updated in 2019 with new data and a fresh interactive design. It was designed by the University of Cambridge and several entrepreneurs to support scaling businesses in attracting talent, customers and investors from the UK and overseas to companies in Cambridge and 14 neighbouring local authority districts. 
The map uses data from Companies House to show the growth and economic health of the sub-region over time and now includes over 75,000 companies and limited partnerships. Users are free to search individual company data and identify where growth is taking place around them. This allows timely analysis of the current scale, make-up and growth rate of economic activity in the sub-region
Companies in the sub-region continue to grow rapidly. At the last count, the map identified 25,724 Cambridge-based companies with a turnover of £51.3bn (7.2% increase) and employed 257,400 people (up 5.6% in one year). In the wider Cambridge region it highlights 51,000 companies with a combined employment of 505,000 and turnover at 91.5bn.
The tool also provides sector analyses of local business activity such as science-based companies which have a combined turnover of 17.9bn and employ 69,141 people worldwide.
In the past year the map's data has contributed to a project designed to identify and demonstrate the benefits of the Babraham Research Campus. The impact assessment study was published in June and is being used to inform the future development of the Campus. During Covid-19 the Centre for Business Research used the data to assist local councils in Cambridgeshire and Peterborough provide support to businesses.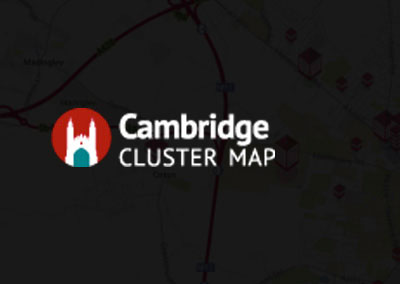 Programme
Engine Shed [Annual Review 2020] Infrastructure
Impact for scaleups 400
Companies supported per year 300
Jobs created in 2020 >£500m
Investment raised since start of programme; £10m in 2020 300
Scaleups accommodated 1
Onsite Angel Hub
Key sectors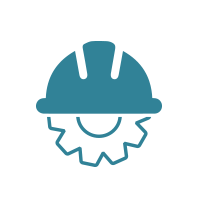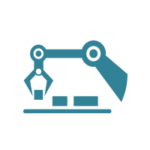 Engine Shed – an enterprise hub led by the University of Bristol in collaboration with Bristol City Council – has been supporting ambitious businesses since December 2013. Based in Brunel's historic building, the hub brings together investors, entrepreneurs, business leaders, academics and corporates to drive innovation and inclusive economic growth. It provides flexible infrastructure for 300 fast-growing companies.
At the heart of Engine Shed is the SETsquared Bristol Incubator, providing support to over 80 high growth technology businesses. In 2020, the programme was named "Hottest Accelerator in Europe" and passed the landmark of £500m investment raised by member companies.
Particular focus is placed on linking scaling businesses with investors through "Investors in Residence" and the hosting of an Angel Hub, in partnership with UK Business Angels Association. At the beginning of the year, Engine Shed combined a number of projects in a new pilot programme called the "Investment Activator", led by partner Tech Spark. This is designed to bring together a broader range of private and public sector organisations to support the regional investment ecosystem.
Engine Shed has also launched a partnership with Geovation, the innovation arm of the Ordnance Survey to provide network members access to the quality location and property data, technical expertise and guidance in how to access a range of potential markets sectors.
Covid-19 has had an impact on funding for new projects in 2020 and the physical hub had to close for a period during lockdown but Engine Shed is now preparing to launch a number of new programmes focusing on sectors of regional strength such as quantum technologies, cyber, 5G/communications, creative tech and sustainable/green technologies.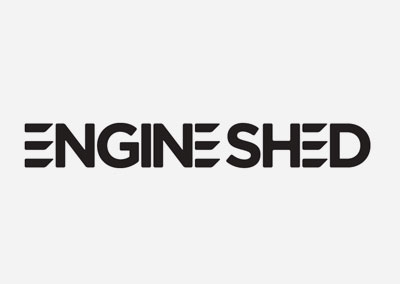 Programme
FCA Regulatory Sandbox: World-leading programme breaking down regulatory barriers [Annual Review 2020] Infrastructure
Impact for scaleups 90%
Firms in Cohort 1 progressng to market launch £135m
Raised by Cohort 1 firms 80%
Successful applicants still operating 31
Regulatory sandboxes operating globally based on FCA model
Key sectors The Financial Conduct Authority's Sandbox launched in June 2016 provides an environment for firms to test innovative products and services in the real market with real customers and its model is now being replicated internationally.
Located at the FCA's London headquarters, the Sandbox has now run five cohorts supporting 118 firms either based in the UK or intending to operate within the UK's financial services market. To qualify firms must be looking to deliver innovation that is either regulated or supports regulated business, have benefits to consumers and be test ready.
The programme includes the opportunity to test developed technologies as well assess commercial viability and pricing strategy. Companies receive support to reshape their business models in response to the testing. Sandbox is also facilitating corporate collaboration between new market entrants and large corporates such as HSBC and First Direct.
Early evaluation is demonstrating the potential of the programme with nine out of ten firms that completed tests continuing to progress to a market launch and the cohort receiving £135 million in equity funding. Overall around 80% of firms that successfully applied for the programme are still operating while the figure for those that applied but were not successful is 57%.
Most participating businesses have a retail finance background with others in general insurance, pensions and lending. The FCA is now seeing increasing numbers of applications coming from regions of the UK wider than London although there is still limited involvement from female founders.
The FCA's approach has been widely emulated. There are at least 31 operational regulatory sandboxes globally with 28 innovation hubs in the EU. In January 2019 the FCA launched the Global Financial Innovation Network to provide a more efficient way for innovative firms to interact with regulators, helping them navigate between countries as they look to scale new ideas.
The support from the Innovate Team at the FCA was instrumental in the success of this journey.
Myles Milston, CEO of Globacap
"The support from the Innovate Team at the FCA was instrumental in the success of this journey."
Myles Milston, CEO of Globacap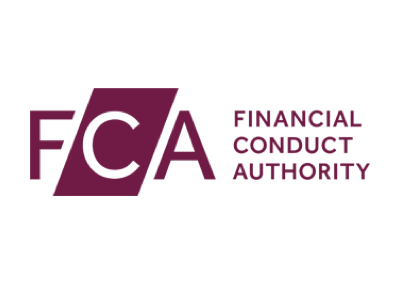 Programme
Google for Startups UK London Campus [Annual Review 2020] Infrastructure
Impact for scaleups 52
High-growth potential firms 319
Jobs created in last 18 months (4,189 since 2012) $41.6m
Funding raised 135
Countries where there are partners
Key sectors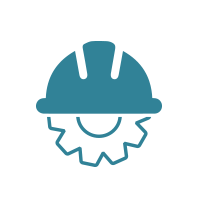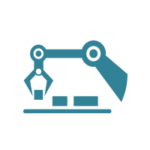 The Campus helps ambitious tech companies in the UK to succeed by opening up access to Google's products, connections and best practices, including staff recruitment. 
The incubator launched in London in 2012 as one of the first open spaces for collaboration. Companies that have found a home in the London campus based in the City have created more than 4,189 jobs and raised more than £194m million in funding. 
The campus also offers a tailored 12-week programme that supports businesses with global ambitions through mentorship, workshops and events as well as access to workspace. Each business is assigned a senior Google mentor who works with its founders to solve its unique challenges offering guidance and support. The campus is now focusing on high growth potential businesses led by women and underrepresented founders, as well as founders from developing markets through new versions of its Immersion programme. 
Through its range of Immersion programmes, entrepreneurs are helped to overcome challenges such as hiring the right team and managing technical teams as well as dedicated leadership coaching. Those with global ambitions can take advantage of the organisation's partners in over 135 countries. The 52 firms that the team worked closely with in the last 18 months have created 319 jobs, raised 41.6m USD in additional funding, added 190k USD in monthly recurring revenue and over 2m new users, with about a third of that growth coming from women-led businesses.
With less than 0.5% of venture capital (VC) funding going to Black-led businesses, in September 2020 Google announced its first ever pan-European Black Founders program, with 10 of the 12 companies coming from the UK, and on 1st of October the team announced a $2,000,000 non dilutive fund for Black Founders in Europe paired with $3,000,000 in Google product credits.
Given the Covid-19 pandemic the community is currently operating fully virtual. The first fully remote UK Immersion program was launched for 10 companies from across the UK, bringing the experience and resources of the Campus to startups in places like Wales, East Anglia, Northern Ireland or Scotland. Additional support has been offered to current and alumni companies including peer coaching and a free subscription to mental health service provided by Spill.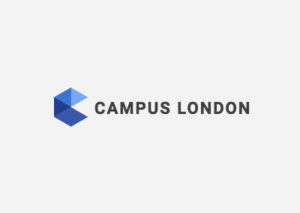 Programme
NatWest Entrepreneur Accelerator [2020 Annual Review] Infrastructure
Impact for scaleups 907
Scaling businesses (1,638 overall)

£131m
Investment across 2,187 raises 73
NPS across all events 43%
Female entrepreneurs 18%
BAME entrepreneurs 1,019
Jobs created
Key sectors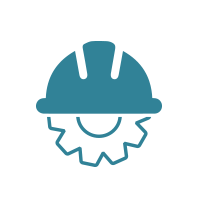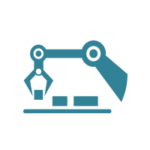 NatWest delivers this programme in 12 accelerator hubs in normal times but during the pandemic pivoted to a fully digital offering. Committed to supporting customers through these uncertain times, the programme continues to focus on three pillars: Environment, Coaching and Network. 
Currently delivered via Zoom through 12 virtual Hubs, entrepreneurs are offered networking events, digital workshops and significantly 1 to 1 and 1 to many coaching sessions to help them to grow their business. Content is based around the five barriers to growth identified by the ScaleUp Institute. This year more than 6,136 hours of coaching have been provided, with 4,400 of those hours since April.
New events have been created to respond to the current challenges presented by Covid-19, such as Developing a Remote Culture, Wellbeing, Pivoting & Diversifying your Business Model and Entrepreneurial Leadership – Responding to Change. 
The move to digital enabled NatWest to offer a place on the Accelerator to 26% more entrepreneurs. Since April around 34,000 participants have attended 800 digital events with an average NPS of 73. 
The Next Level programme for the most promising scaleups has been further developed to support 112 super high-growth scaleups. The current cohort reflects the impact of the Accelerator and how the programme is attracting top performers – the average turnover and team size grew by 107% and 27% respectively between the April 2019 and April 2020 cohorts. 
Elements of this specialist programme include a planned national ignition event bringing together the founders, CEOs and MDs of these 112 businesses, weekly Zoom calls on a regional basis for peer support and to share best practice and exclusive issues-led events facilitated by industry experts.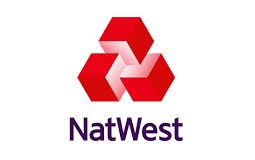 Programme
Digital Catapult [Annual Review 2020] Infrastructure
Created in 2013, Digital Catapult provides physical and digital facilities for companies from the creative and manufacturing sectors to test new products, services and business models. Over the past four years £320m equity investment has been raised by companies and £26.8m received in grants after their participation on Digital Catapult programmes. More than 120 new partnerships or collaborations have been created.
The government-supported organisation works with partners across the UK with centres in London, the North East, Tees Valley and Northern Ireland to provide localised and tailored services as well as offering facilities and testbeds including immersive labs in Manchester and Brighton and a number of 5G testbeds.
Its 5G programme offers bespoke business mentorship and 5G technical support to handpicked companies giving them the opportunity to engage with the UK's first non-academic testbed. 15 ambitious companies are currently on the 5G testbed programme and more than 2000 businesses will benefit from 5G in the Midlands. 
In response to Covid-19 Digital Catapult worked with a consortium of digital creators to create mixed reality training resources for healthcare workers dealing with Covid-19. Within a few weeks the consortium developed a series of interventions including 2D videos and volumetric holographic videos as well as a platform for global distribution of the content. The training is being used by thousands of trainees, with more than 15,000 unique logins a day since the start of the crisis.
It has worked closely with industry and government to inform and advise businesses about its impact on emerging technology supply and demand. And with access to finance becoming a critical area for high growth digital companies, it hosted two investment webinars involving over 600 attendees, discussing the state of the investment landscape post-lockdown as well as questions around the Future Fund. Digital Catapult has engaged with 150 investment funds and investors, including ones endorsed by the ScaleUp Institute. This activity has resulted in several scaleups and scaling firms securing funding, for example Greyparrot has secured £2.75m and pipeline scaleup Techspert closed a £3.76m investment round.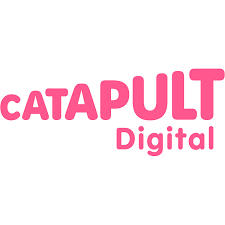 Programme
Level39 [Annual Review 2020] Infrastructure
Level39 provides an 80,000 square foot innovation space in Canary Wharf's One Canada Square growing businesses from fintech, AI, data, blockchain, smart cities, retail technology and cybersecurity. Members are encouraged to work with one another, buy from one another, and collaborate.
As well as access to flexible infrastructure, Level39's businesses have a gateway to executive education provided by Fintech Circle and the Centre for Finance, Technology and Entrepreneurship as well as informal support from the neighbouring UCL School of Management. A roster of 200 mentors provide guidance and support.
During the prolonged lockdown Level39 has been open and accessible but activities such as Office Hours with mentors and investors, as well as seminars, webinars and events have been moved online to ensure members can tap into the resources available. 
Digital39 was launched in May to put the spotlight on member businesses and offer a support resource and in September Level39 held its first monthly virtual collaboration and networking event involving members and mentors.
As restrictions eased Level39 found its entrepreneurs largely returning to the office to re-establish collaboration, creativity and learning while offering hybrid and flexible ways of working to their teams.