Explore the ScaleUp Annual Review 2020
Select a section to expand and explore this year's review..
CONTENTS


Chapter 1 2020
The Scaleup business landscape

Chapter 2 2020
Leading Programmes Breaking Down the Barriers for Scaleups

Chapter 3 2020
The local scaleup ecosystem

Chapter 4 2020
Shaping policy to foster UK scaleups: Breaking down barriers

Chapter 5 2020
Looking Forward



Lancashire
BESPOKE AND TARGETED PROGRAMMES TO SUPPORT SCALEUPS AND EMERGING HIGH GROWTH POTENTIAL COMPANIES IN KEY SECTORS AND GROUPS
DATA 49 scaleups supported by Two Zero programmes receiving 92% excellent feedback 91 scaleups supported since January 2019 by Boost Business Lancashire 78% expected turnover increase in participated companies over the next 3 years 69% expected headcount increase in participated companies over the next 3 years
Participating sectors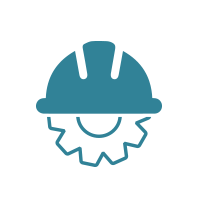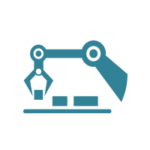 BACKGROUND
Following collaboration with the ScaleUp Institute, Lancashire County Council, the LEP and its Growth Hub, Boost Business Lancashire, developed a focussed platform for scaleups.  
The Council and LEP worked closely to research and understand the opportunities in the county as well as the gaps, including sub-sets in female founder and social enterprise businesses.  In 2019 they launched Two Zero, a dedicated scaleup platform for businesses aspiring to grow 20% year-on-year.  The introduction of three core pilot programmes focused on female founders, social enterprises and food and drink scaling businesses followed.
ONS data for 2018 shows that there are 705 scaleups in the Lancashire LEP: 300 are classified as scaleups due to rapid growth in their employees, 560 are classified as scaleups due to rapid growth in their turnover and 155 are scaleups that are increasing both employment and turnover simultaneously.
The ONS data reflects that across the four-year period from 2015 to 2018 the density of scaleups has increased by 0.35 per 100,000 of population per year, which is below the median of +0.68 per 100,000 of population.

SCALEUP PROGRAMMES
Scaleups in Lancashire can access a range of programmes.  The three core pilot programmes under the Two Zero banner – Two Zero: Female, Two Zero: Social Enterprise and Two Zero: Food and Drink – offer 12 weeks of intensive high-performance coaching, 1:1 advice and focused peer-to-peer learning.  The objective is to help businesses prepare for sustainable growth by developing a road to new markets, creating a successful leadership team and being able to adapt to change. The LEP is currently developing new programmes for early 2021.
Boost Business Lancashire provides other growth programmes with two specific strands for scaleups with mentoring and bespoke coaching programmes available.
Scaleups can also access Productivity Through People, Lancaster University Management School's workforce and efficiency focused 12-month growth programme for senior managers; Profitable Growth through Innovation, Edge Hill University Productivity & Innovation Centre's three-month sprint programme for data driven innovation; and, DigitMe2, with up to 20 days of consultancy support through the University of Central Lancashire for new product development.
With the onset of Covid the LEP introduced Two Zero Scaleup Resurgence, a fully-funded and digitally-delivered programme enabling scaleups to focus on returning to full strength quickly post-pandemic. Participating companies received 12 weeks of focused support that enabled close guidance, innovative thinking, learning outcomes and data-driven decision making. 
IMPACT AND RESULTs
The Two Zero programmes supported 49 scaleups through bespoke coaching, workshops, peer to peer and action learning sets. Early results indicate 92% of participants rating the programme excellent on subject and focus. External evaluation of key metrics following the pilot is currently underway and results will be published soon.
In addition, since January 2019, 91 scaleups have been or are currently being supported by Boost Business Lancashire.  At commencement their combined turnover was £426.8m with a total employee count of 3,648. Following support from Boost the forecast for these 91 scaling companies is to achieve £759m turnover with 6,148 employees within three years, an expected increase of 78% in turnover and 69% in headcount.
LESSONS LEARNED
Participants have suggested that programmes be run over a longer period and there should be a focus on assisting companies adapt to a virtual learning environment.
Cross-cohort collaboration would provide opportunities for enhanced interaction.
FUTURE PLANS
Lancashire is planning to bring in an ongoing account management facility for the existing 49 scaleups on the Two Zero programmes to maintain support and meet changing needs and demands specifically arising from Covid-19.
In addition the LEP is looking to develop an enhanced food & drink strand to the Zero Two programme with a greater focus on access to markets and connectivity between scaleups and large scale retail and wholesale.
Lancashire is also in the early stages of developing a programme to assist with bridging the Growth Capital funding gap in the county using insights from the Future of Growth Capital report published in the summer.  The focus will be on enhancing knowledge of the different finance options for scaleups, including equity, and providing regular updates on equity type investment for scaleups.
Since engaging with the Two Zero Scaleup Resurgence programme, the business has gone through significant change with a new senior management team being introduced and a refreshed strategic direction agreed which has led to new contracts in the public sector.
Stephen Allen, The ATACC Group
The programme encouraged us to scrutinise our growth ambitions for the coming years and develop a high-quality plan to reach them. It also helped us to fully understand the types of external funding that a scaling business can access, and the confidence and mind-set to secure them.
Becky Toal, Crowberry Consulting
LONGITUDINAL ANALYSIS
According to ScaleUp Institute analysis of data received directly from ONS for years 2015-2018, the following picture emerges on the local environment.
Local Authorities located within the Lancashire LEP have a moderate density of scaleups, and the trend between 2015 and 2018 reveals that some of the local authorities showed an increase in the density of scaleup businesses, and some showed an above median increase in scaleup density.
Scaleups by Density: Good
The vertical axis of this matrix shows where local authorities located in this LEP stand compared to the rest of the UK: 10 of the 14 local authorities have an above median density of scaleups measured by employment growth and 8 of the 14 local authorities have an above median density of scaleups measured by turnover growth.
Scaleup Trends Over Time: Moderate
The horizontal axis of this matrix shows whether the density of scaleups has increased or decreased over time relative to the rest of the UK: 10 of the 14 local authorities are below the median in terms of improving the density of scaleups by employment in their community and 10 of the 14 local authorities are below the median for scaleups by turnover.
The ScaleUp Institute will continue to monitor this closely in the coming years to track whether local initiatives move the dial in the right direction for increasing the density of scaleups.