Explore the ScaleUp Annual Review 2020
Select a section to expand and explore this year's review..
CONTENTS


Chapter 1 2020
The Scaleup business landscape

Chapter 2 2020
Leading Programmes Breaking Down the Barriers for Scaleups

Chapter 3 2020
The local scaleup ecosystem

Chapter 4 2020
Shaping policy to foster UK scaleups: Breaking down barriers

Chapter 5 2020
Looking Forward



Greater Birmingham and Solihull
Joined-up Scaleup Services Driven by Dedicated Account Managers
DATA: 47 business completed Creative Scale Up Programme 61 businesses supported by Be the Business mentoring for growth
Participating sectors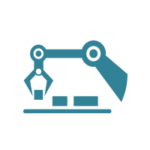 BACKGROUND
Greater Birmingham and Solihull LEP has focused its approach on developing cross-sector models of support that are built on sharing and learning from networks. Targeted action is based on leveraging what has proved to have worked.
An important focus for the past year has been on delivering the next phase of the Growth Hub through an enhanced partnership model that focuses on simplifying the local business support landscape and maximising its value on the local economy.  Additional ERDF funding was secured to double the Growth Hub's capacity and new delivery partners brought on board for specialist support while existing partner roles were expanded.  The scaleup partnership with Aston University supported an additional 100 high-growth potential businesses. 

ONS data for 2018 shows that there are 900 scaleups in the Greater Birmingham and Solihull LEP: 370 are classified as scaleups due to rapid growth in their employees, 730 are classified as scaleups due to rapid growth in their turnover and 200 are scaleups that are increasing both employment and turnover simultaneously.
The ONS data reflects that across the four-year period from 2015 to 2018 the density of scaleups has increased by 0.84 per 100,000 of population per year, which is above the median of +0.68 per 100,000 of population.
SCALEUP PROGRAMMES
The Creative Scale Up Programme, backed by DCMS based on SUI and CIC work, was launched in November 2019 and 47 businesses have now successfully completed Cohorts 1 and 2. The main scaleup activities and workshop streams that have been embedded in this Programme include value and pricing, marketing and branding, business growth and scaling up, recruiting and building the right team. 
The programme offers a pick and mix approach to workshops with businesses working with their coaches to develop their own pathway and take those workshops relevant to their business. Following the workshops, if a business requests further support then a specialist mentor is identified to support this.
A strong focus has been put on investor readiness and attracting investor interest. A number of participant entrepreneurs interested in raising finance for growing their business have now pitched at programme events before they meet investors in the newly formed Digital and Creative Syndicate set up by Minerva Business Angels.
During the Covid-19 pandemic all the Creative Scale Up programme workshops moved seamlessly online.  New workshops were introduced to include 'Business Resilience' and 'Crisis Management for your CI Business' in response to the pandemic.
In addition, the Be the Business Mentoring for Growth programme has been rolled out as a full programme supporting 61 businesses in the GBSLEP area. 
IMPACT AND RESULTS
On the Creative ScaleUp Programme the majority of business leaders starting the programme completed it. Collection of data is ongoing but initial findings are strong.  One company saw turnover growth of 96% and increased employment; another saw 15% turnover growth, 10 new contracts and three new partnerships including one very significant one.
LESSONS LEARNED
The primary driver for recruitment to the programme was specific proactive organic networking by the West Midlands Creative Scale Up Lead and word of mouth via the businesses on the programme to their peers.
FUTURE PLANS
The Creative Scale Up Programme has successfully partnered with the BullRing as well as Minerva Business Angels who hold regular pitching events for those businesses who are interested in raising finance for their businesses. We are also continuing to work with UKBAA and  SUI on building investor capacity and understanding the creative investor landscape. 
The Creative Scale Up is like a wonderful creative kitchen with lots of chefs and everybody has the ingredients to really cook up an amazing dish. Everybody contributes and everybody brings it to life with their experiences and their knowledge.
Jopia Productions
We've been in business for ten years, so we were looking for the next level to project ourselves into fabulousness.  Before the West Midlands Creative Scale Up Programme we hadn't come across anything that was relevant to a creative business looking to make the next step… discovering the programme was a brilliant opportunity and we're excited about our future.
Vortex Creates
LONGITUDINAL ANALYSIS
According to ScaleUp Institute analysis of data received directly from ONS for years 2015-2018, the following picture emerges on the local environment.
Local Authorities located within the Greater Birmingham and Solihull LEP have a moderate-low density of scaleups, and the trend between 2015 and 2018 reveals that most of the local authorities showed an increase in the density of scaleup businesses, and the majority showed an above median increase in scaleup density.
Scaleups by Density: Good
The vertical axis of this matrix shows where local authorities located in this LEP stand compared to the rest of the UK: 6 of the 9 local authorities have an above median density of scaleups measured by employment growth and 5 of the 9 local authorities have a below median density of scaleups measured by turnover growth.
Scaleup Trends Over Time: Moderate
The horizontal axis of this matrix shows whether the density of scaleups has increased or decreased over time relative to the rest of the UK: 5 of the 9 local authorities are below the median in terms of improving the density of scaleups by employment in their community and 6 of the 9 local authorities are above the median for scaleups by turnover.
The ScaleUp Institute will continue to monitor this closely in the coming years to track whether local initiatives move the dial in the right direction for increasing the density of scaleups.