Explore the ScaleUp Annual Review 2020
Select a section to expand and explore this year's review..
CONTENTS


Chapter 1 2020
The Scaleup business landscape

Chapter 2 2020
Leading Programmes Breaking Down the Barriers for Scaleups

Chapter 3 2020
The local scaleup ecosystem

Chapter 4 2020
Shaping policy to foster UK scaleups: Breaking down barriers

Chapter 5 2020
Looking Forward



Liverpool City Region
Scale Up MBA and LEP leadership
DATA: 70 jobs created through LCR Activate £2.7m generated in gross GVA 14 successful applicants for Future Innovation Fund 110 high growth companies supported through Mettle and Sustain – part of the Gather Programme
Participating sectors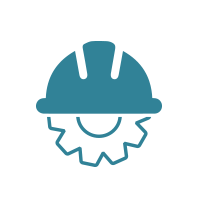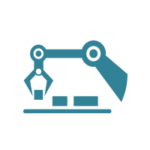 BACKGROUND
The Liverpool City Region (LCR) recognised the importance of creating solutions for scaleups after attending the SUI Driving Economic Growth course and has built a partnership with John Moores University Business School.  Together they have developed the UK's first Scale Up MBA and other programmes that are coordinated through dedicated account managers.
In 2020 LCR launched its latest initiative alongside the Combined Authority: Gather is a business scaleup programme for digital, creative and tech-enabled businesses in the City Region.  
ONS data for 2018 shows that there are 555 scaleups in the Liverpool City Region LEP: 225 are classified as scaleups due to rapid growth in their employees, 465 are classified as scaleups due to rapid growth in their turnover and 135 are scaleups that are increasing both employment and turnover simultaneously.
The ONS data reflects that across the four-year period from 2015 to 2018 the density of scaleups has decreased by -0.10 per 100,000 of population per year, which is below the median of +0.68 per 100,000 of population.
SCALEUP PROGRAMMES
The MBA Business Scale Up programme is now in its second year with a new cohort of businesses and is progressing well despite the challenge of Covid-19.  Participants spend two years on modules divided into four phases: Accelerating Business Growth, Developing the Business for Scale, Leadership Strategies to Enable Growth and the Business Growth Project. After the first year scaling business leaders diagnose areas for accelerated growth and create the appropriate action plans.   
The Activate programme which provided hands-on support and funding to digital, creative and createch companies ended in the summer. However, in January the region launched another scaleup initiative for digital, creative and tech-enabled businesses in Liverpool City Region called Gather. Businesses are offered a suite of events, activities, and two business support programmes. 
In March 2020 this programme was adapted to respond to the challenges businesses were facing due to the pandemic and LCR launched two online leadership development programmes, Mettle and more recently Shift, for the creative and digital sector.  Another initiative to support businesses from key sectors through Covid-19 – Sustain – was also launched to help them respond to the challenges of the pandemic.  This six-week online course is designed to help business leaders stabilise, adapt and sustain their business through the pandemic.  It offers online workshops and resources as well as access to other leaders facing the same challenges.   
In June LCR launched the £3m Future Innovation Fund to support the most innovative high growth potential SMEs.  This programme is delivered through Growth Platform and provides grants to support scaling businesses that have reacted innovatively to the changed environment created by Covid-19.  
IMPACT AND RESULTS
LCR Activate was successful in creating around 70 jobs in the region and £2.653m in gross GVA.  110 businesses have accessed the online support programmes Mettle and Sustain and 14 applicants were successful in the first round of the Future Innovation Fund which was significantly oversubscribed.  Among those awarded funding are a company that has developed a mobile robotic scientist, a fintech company developing a carbon offsetting product and a company that will help other businesses reduce the risk of Coronavirus spreading on their premises.
FUTURE PLANS
The £75 million funding package for high-growth, scaling businesses was launched successfully and an announcement on a mini MBA is in the pipeline.
Mettle has sparked our thinking and given us new approaches on how to differentiate ourselves from our competitors.
Nick Bentley, Creative Director at Uniform
The opportunity to receive actionable advice during Covid-19 was invaluable to help navigate the business lockdown.  And, to do it at the same time as connecting with so many other Liverpool City Region businesses created the perfect environment for growth.
Michael Heverin, Co-founder at Supplywell
LONGITUDINAL ANALYSIS
According to ScaleUp Institute analysis of data received directly from ONS for years 2015-2018, the following picture emerges on the local environment.
Local Authorities located within the Liverpool City Region LEP have a low density of scaleups, and the trend between 2015 and 2018 reveals that some of the local authorities showed an increase in the density of scaleup businesses, and some showed an above median increase in scaleup density.
Scaleups by Density: Needs Improvement
The vertical axis of this matrix shows where local authorities located in this LEP stand compared to the rest of the UK: 5 of the 6 local authorities have a below median density of scaleups measured by employment growth and 5 of the 6 local authorities have a below median density of scaleups measured by turnover growth.
Scaleup Trends Over Time: Mixed
The horizontal axis of this matrix shows whether the density of scaleups has increased or decreased over time relative to the rest of the UK: 3 of the 6 local authorities are above the median in terms of improving the density of scaleups by employment in their community and 4 of the 6 local authorities  are above the median for scaleups by turnover.
The ScaleUp Institute will continue to monitor this closely in the coming years to track whether local initiatives move the dial in the right direction for increasing the density of scaleups.