Explore the ScaleUp Annual Review 2020
Select a section to expand and explore this year's review..
CONTENTS


Chapter 1 2020
The Scaleup business landscape

Chapter 2 2020
Leading Programmes Breaking Down the Barriers for Scaleups

Chapter 3 2020
The local scaleup ecosystem

Chapter 4 2020
Shaping policy to foster UK scaleups: Breaking down barriers

Chapter 5 2020
Looking Forward


Programme
Careers & Enterprise Company [Annual Review 2020]

Talent and Skills
Impact for scaleups 3,800
Schools and colleges participating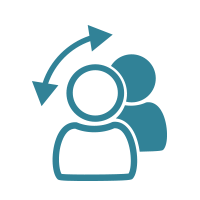 2,300
Enterprise advisors 70%
Increase in proportion of schools and colleges running regular encounters with employers
Key sectors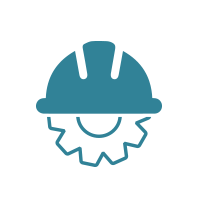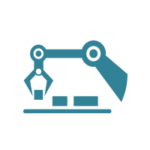 The Careers & Enterprise Company links schools and colleges to employers and helps them to deliver world class careers support to all young people. It achieves this by connecting local employers to schools via its network of volunteer Enterprise Advisers who come from the world of business.
As a result of the Careers & Enterprise Company's network 2 million secondary-age pupils from 3,800 participating schools and colleges are now engaging with employers regularly. The schools receive resources and digital tools as well as training for Careers Leaders.
Research carried out in 2019 shows the number of schools and colleges running regular encounters with employers has risen by 70 per cent – from less than a third two years ago (31%) to more than half this year (52%). Performance against officially recognised Gatsby benchmarks has also improved with disadvantaged areas including the Black Country, Tees Valley and The Humber among the best performing in the country.
In addition, the Careers & Enterprise Company works with 170 'cornerstone' businesses in areas of greatest need to help young people build their employability skills, become better prepared for the world of work and improve social mobility. These employers – from large and small national and local businesses – work with their networks and wider business communities to ensure that all schools and colleges in the areas have access to an Enterprise Adviser and all young people at least four meaningful encounters with businesses.
Employers in the Enterprise Adviser Network are positive about their role: 82% intend to continue the role into the following year and 92% believe they have built a new skill through the work.
Ofsted has noted the progress being made in careers education: "The current picture is much more encouraging than has been the case in the past…We saw evidence of integrated, coherent and effective careers strategies in more schools."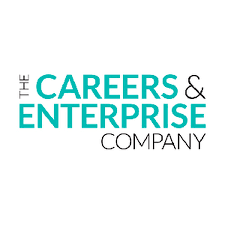 Talent and Skills
Impact for scaleups 1,600
Educators participating 31,000
Volunteers on the platform to choose from 800
Volunteers mentoring teachers and small businesses 395,107
Young people engaged with employers 1,291,131
Employer encounters to date
Key sectors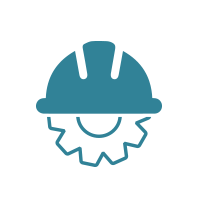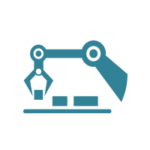 F4S (formerly Founders4Schools) is an educational-tech charity giving children and young people the opportunity to meet the people who are creating the jobs of tomorrow in their classrooms today.
It works with volunteer business leaders drawn from startup and scaleup businesses and provides a simple free-to-use digital platform for educators to connect with local business leaders and professionals.
During the Covid-19 lockdown F4S introduced a webinar service, enabling encounters to take place at home and in more remote areas. This will be maintained to help connect students and business volunteers based in rural locations. A series of webinars for educators guided them through F4S' online platform and provided advice on how to make the most out of the encounters for their students.
Promoting equal opportunities is a major focus and during 2020 F4S worked on a number of projects to achieve this, including with the London Borough of Hammersmith and Fulham to provide careers education to Somali students in the borough; Maths4Girls using role models to encourage more girls to develop and maintain an interest in STEM subjects and the Villiers Park Project that tackles the challenges faced by high ability students from less advantaged backgrounds.
2020 has also seen the evolution of services within the  F4S suite of support. These are:
Workfinder service to help young people search for work experience, including in  June 2020 the Mapper Project to support teachers navigate digital career goals.
Digital Boost, in partnership with BCG Digital Ventures, providing online tutorials and resources to teach digital skills and provide knowledge to help companies cope with online demands and continue to engage with their customers and stakeholders online.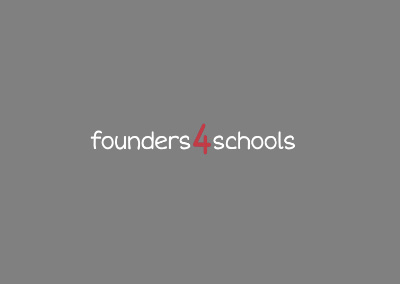 Programme
Google Digital Garage

Talent and Skills
Impact for scaleups 400,000
Trained since 2017 70%
Gained confidence digital tools 69%
More confident in digital skills 61%
More confident for professional future 49%
Reporting turnover/employee growth
Key sectors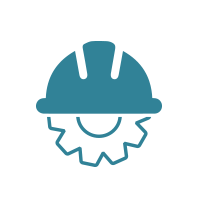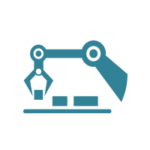 Google Digital Garage, which was set up in 2015, is an initiative that focuses on training people, charities, small and scaling businesses, to acquire the right digital skills to embrace new opportunities. Participants are helped to use online tools and social media as well as maps and data analytics. Since inception, Google Digital Garage has visited more than 500 locations across the UK, training each week around 2,000 people via a number of different delivery methods. This means that over the past 4 years more than 400,000 people have benefitted from free skills training and coaching.
In 2019 three new initiatives were launched:
A new Digital Garage Hub opened in Sunderland on top of existing hubs in Edinburgh and Manchester.
A Digital Garage Bus tour of London, visiting all 32 boroughs across the capital and offering face-to-face coaching for those that cannot get to its high street stores.
Partnered with the Department for International Trade to develop a new training programme specifically aimed at helping businesses grow their digital export operations. The programme has been delivered through events across the UK and is split into three modules focussed on finding new global opportunities, setting up new export operations and marketing.
Visited across the country through the High Streets Tour in conjunction with the Federation of Small Businesses, and the Department for Business, Energy and Industrial Strategy, to help high street retailers scale and grow their businesses by increasing their digital presence.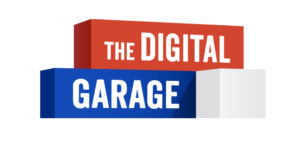 Programme
LifeSkills, created with Barclays [Annual Review 2020]

Talent and Skills
Impact for scaleups 11.2m
Young people helped to prepare for the workplace since 2013 2.4m
More young people supported since 2019 87%
Secondary schools have registered 80%
Universities registered 77%
Of participants felt they had higher ambitions and aspirations 8 in 10
Participants felt more confident in their problem solving skills
Key sectors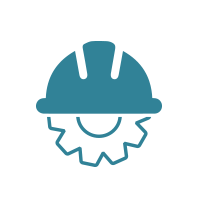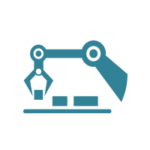 Launched in 2013, LifeSkills has helped more than 11.2 million young people prepare for the workplace, an increase of 2.4m since last year. Over 87% of UK secondary schools, 76% of UK further education colleges, and 80% of universities have now registered for the programme.
The programme brings together educators, businesses, young people and their parents, providing interactive tools for young people to learn in their own time or with their parents through a dedicated parents and families section. It includes a virtual work experience tool to allow young people to experience a day in the life of a business.
In addition, specific content  has been designed to support young people leaving care as well as those with Special Educational Needs.
During Covid-19 LifeSkills developed a suite of materials designed to be used to support home schooling as well as content aimed at supporting employees with their wellbeing and financial capability.  In the past year LifeSkills has also expanded its reach to include people of all ages and those already in the workforce, with new content which aims to support people to develop their skills, set up their own businesses, work more flexibly and support their wellbeing. The programme also has content to support those who work with adults who find themselves in more vulnerable circumstances, through the Job Centre or Local Authority.
The programme is regularly evaluated for its impact. The 2019 evaluation found: 88% of participants felt more motivated to do better in academic and vocational studies, 77% felt they now had higher ambitions and aspirations and 81% felt better prepared to make future career decisions. More than eight out of ten said they now knew how to tackle problems more effectively and 75% said they now understood how to use technology to find work. 89% of teachers rated the resources as good or very good.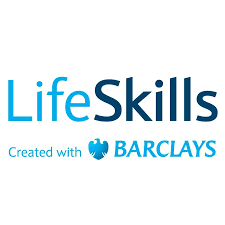 Programme
RISE [Annual Review 2020] Talent and Skills
Connecting Sheffield City Region's assets – linking highly talented graduates and ambitious businesses.
RISE helps scaleups grow through supporting recruitment of high-quality graduates in the Sheffield City Region. It was first piloted in 2013 by Sheffield City Council in partnership with Sheffield and Sheffield Hallam Universities. Thanks to ERDF funding RISE has been enhanced and will continue to the end of 2022.
Since its launch RISE has supported more than 380 different SMEs, including growth businesses, across the Sheffield City Region to become successful graduate employers and to recruit over 490 graduate employees; the vast majority have gone on to secure permanent, long term sustainable graduate jobs. Between 2019 and 2022 RISE aims to support 200 scaling businesses to create and appoint to 330 graduate jobs.
Advisers work with companies to identify appropriate graduate roles, write job descriptions, advise on salaries and carry out the initial assessments of applicants. Throughout the process businesses receive information, guidance and training to give them the confidence and ability to continue to recruit graduates.
Support includes an employer briefing session, signposting to other business support advice and a toolkit to help them take on and manage their graduate recruit. One-off grants are also available to help businesses to offer a competitive graduate salary.
An independent economic evaluation has revealed that RISE has delivered £7.7m of net additional GVA to the local economy, a return on investment of £14.03 for every £1 invested.  Businesses supported through RISE have reported that having graduates in place with digital skills has had a positive impact in the transition to team-wide home working over lockdown.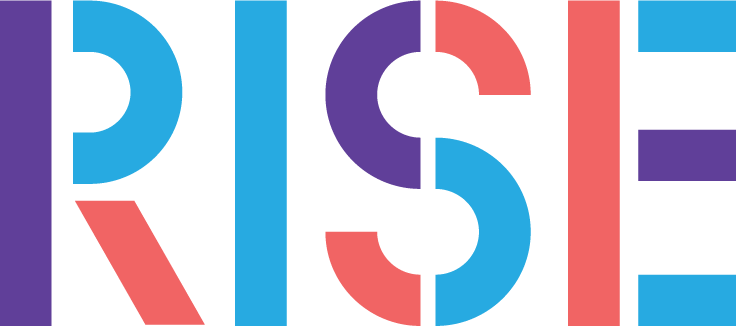 Programme
Teach First: Careers Leader Programme Talent and Skills
Getting Teachers 'match fit' for business to build a generation of careers leaders connecting future talent to opportunities
Teach First is building up its Careers Leader programme, successfully piloted in 2015/16. During the last academic year it worked with 116 teachers across nine English regions and has recruited a cohort of 178 for this year.
The programme is based on research which stressed the importance of developing the role of the careers leader in schools and making sure these leaders have the business knowledge necessary to give careers guidance.
After the pilot which pitched training at teachers at different stages of their careers, Teach First decided to focus on specific training for careers leaders.  In 2018 more online learning was introduced before and after sessions to respond to feedback that modules days were over long. Teach First also put a stronger focus on the career strategy/action plan work, producing clear guidance with milestones on how to write a strategy.
Evaluation of the second programme (2017/18) covering 43 schools from across the East Midlands, London and the South East/South Coast regions demonstrated positive results. 93% of schools involved now had a careers strategy and action plan and 94% had made progress against three or more Gatsby benchmarks; almost half made progress against six or more.  All participants reported significant improvement in their knowledge or careers provision and available resources as a result of the programme.
The ScaleUp Institute recognises the importance of a sustained focus on supporting the continual learning of teachers in evolving business skills and careers opportunities relevant to scaling businesses.