Explore the ScaleUp Annual Review 2020
Select a section to expand and explore this year's review..
CONTENTS


Chapter 1 2020
The Scaleup business landscape

Chapter 2 2020
Leading Programmes Breaking Down the Barriers for Scaleups

Chapter 3 2020
The local scaleup ecosystem

Chapter 4 2020
Shaping policy to foster UK scaleups: Breaking down barriers

Chapter 5 2020
Looking Forward



Cornwall and Isles of Scilly
Scaling – Targeted help that reaches rural and coastal businesses
DATA: 3500 businesses with an ambition to grow provided with 1-1 diagnostics £40m CIOS Investment Fund £3.68m equity and debt investments from CIOSIF in 17 companies to date 85% engaging with CIOSIF more confident about fundraising from private sector
Participating sectors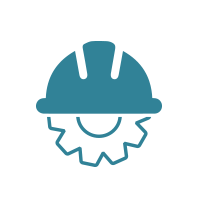 BACKGROUND
Cornwall and Isles of Scilly took the learnings from the SUI Driving Economic Growth course to adopt a segmented approach to delivering support to businesses.  It is taking this approach further by harnessing data platforms with its 'Cluster' partners in the South West Peninsula to target growing businesses effectively and monitor the scaleup ecosystem.
The LEP also works closely with partners in the broader ecosystem and during the Covid-19 pandemic the region implemented a 'Business Cell' model where a group of the major bodies involved in business support through the LEP meet on a weekly basis to share intel across geography and sectors and effectively plan in real time. 
ONS data for 2018 shows that there are 280 scaleups in the Cornwall and Isles of Scilly LEP: 115 are classified as scaleups due to rapid growth in their employees, 220 are classified as scaleups due to rapid growth in their turnover and 55 are scaleups that are increasing both employment and turnover simultaneously.
The ONS data reflects that across the four-year period from 2015 to 2018 the density of scaleups has increased by 1.32 per 100,000 of population per year, which is above the median of +0.68 per 100,000 of population.
SCALEUP PROGRAMMES
High-growth companies continue to be referred to programmes such as the 'Future Focus' programme delivered by Unlocking Potential and the University of Exeter. Companies take part in peer-to-peer workshops during which they develop an action plan and are offered access to innovation coaching, academic research and expertise and funding for equipment. A special element of the programme is the Knowledge Exchange which supports business to test whether there is a likely market for their business ideas or innovation.
They may also be referred to the CIOS Investment Fund – a collaboration between the LEP and the British Business Bank which provides commercially-focused finance through a £40 million debt and equity fund. Companies can access funding from £25,000 to £2 million to help them grow.
In addition, CIOS operates a Skills Hub alongside the Growth Hub to provide skills analysis and enable scaling businesses access training for their workforce in order to respond to the reported skills gap in the region. Business leaders can access a personalised Skills Toolkit to carry out a skills review of their company, conduct effective staff appraisals, create appropriate policies and recruit staff.
During Covid-19 CIOS adopted a completely remote system so scaleups could continue to access the full Growth and Skills Hub service remotely with no change in quality of delivery.  While much of the focus has been on getting businesses the help they need to survive, the LEP has also been supporting those in recovery.  An additional Business Resilience Team has been working with businesses to focus on bespoke solutions to Covid recovery and growth – with support delivered in the way businesses want. CIOS also quickly developed a solution with an online application system for Kickstart Grants to enable business to apply quickly. 
IMPACT AND RESULTS
Since 2016 the CIOS Growth & Skills Hub has provided one-to-one diagnostics and training needs analysis for over 3,500 businesses with an ambition to grow. It has been successful in reaching the traditional 'hard to reach' areas of Cornwall (NE & SE) to help ensure the support level for businesses is the same across all areas.
LESSONS LEARNED
Covid forced the Growth and Skills Hub to deliver entirely remotely and this has enabled the organisation to react very quickly to help businesses in a myriad of ways. It has also enabled the Hub to deliver in ways that businesses want, in real time, providing bespoke support to both help businesses in trouble and those that wish to grow.
FUTURE PLANS
CIOS is looking forward to working with its partners in the South West and the ScaleUp Institute to leverage data more effectively and target its support to local scaleups and scaling businesses. 
LONGITUDINAL ANALYSIS
According to ScaleUp Institute analysis of data received directly from ONS for years 2015-2018, the following picture emerges on the local environment.
Local Authorities located within the Cornwall and Isles of Scilly LEP have a moderate density of scaleups, and the trend between 2015 and 2018 reveals that one of the local authorities showed an increase in the density of scaleup businesses, and one showed an above median increase in scaleup density.
Scaleups by Density: Moderate
The vertical axis of this matrix shows where local authorities located in this LEP stand compared to the rest of the UK: 1 of the 2 local authorities have an above median density of scaleups measured by employment growth and 1 of the 2 local authorities have an above median density of scaleups measured by turnover growth.
Scaleup Trends Over Time: Moderate
The horizontal axis of this matrix shows whether the density of scaleups has increased or decreased over time relative to the rest of the UK: both of the 2 local authorities are below the median in terms of improving the density of scaleups by employment in their community and 1 of the 2 local authorities are above the median for scaleups by turnover.
The ScaleUp Institute will continue to monitor this closely in the coming years to track whether local initiatives move the dial in the right direction for increasing the density of scaleups.