Explore the ScaleUp Annual Review 2020
Select a section to expand and explore this year's review..
CONTENTS


Chapter 1 2020
The Scaleup business landscape

Chapter 2 2020
Leading Programmes Breaking Down the Barriers for Scaleups

Chapter 3 2020
The local scaleup ecosystem

Chapter 4 2020
Shaping policy to foster UK scaleups: Breaking down barriers

Chapter 5 2020
Looking Forward


Corporate Collaboration Exemplars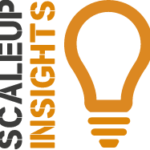 UK businesses are facing the perfect storm of Brexit and Covid-19. Providing scaleups with simpler, faster access to greater numbers of procurement and collaboration opportunities is vital. Our analysis shows that in the first quarter of 2020 some progress was being made in the public sector – but that progress needs to be sustained and indications are it has been adversely affected by the onset of the coronavirus crisis.
In this time of economic challenge more needs to be done to foster collaboration between ambitious scaleups and large corporates. We would encourage the private sector to follow the lead of Government and begin to identify scaleups in their own supply chains, publishing data to demystify their procurement processes and enabling scaleups to engage more easily. 
The ScaleUp Institute has made it a priority to identify what works and share the insights of that research. An important element of this is the relationship it has built with Mind the Bridge and Nesta to celebrate those companies in Europe that are leading the way in collaboration with growing businesses. The project also explores what makes those companies such successful collaborators so that we can foster innovation and business growth.
For the four years now, leading European businesses have been ranked for their work on open innovation. Once again we have identified 12 major corporates as exemplar 'stars' and recognised another 24 as Open Innovation Challengers. Specific recognition was also made to corporates for their accelerator programmes, procurement systems, M&A activity, investment and innovative approaches. The sectors most represented are finance, ICT and energy.
UK companies, and international ones with significant UK operations, continued to feature strongly in the exemplars.
Telefonica was in the top three companies while AB InBev, Mastercard, Samsung and Shell secured Corporate Stars status

Barclays Bank, BP, Bridgestone, Centrica, Cisco, Google for Startups, Hewlett Packard Enterprise, Nestle, Orange, Pearson, Pfizer, Thomson Reuter and Vodafone were selected as Open Innovation Challengers. 

BP won the Best New Entrant award while Transport for London was given a special mention for public sector innovation
ATTRIBUTES OF GOOD CORPORATE COLLABORATION
Analysing the activities of these corporate stars, the ScaleUp Institute with Nesta and Mind the Bridge have created a number of insights based on patterns shared by high performers.
Engagement with ambitious firms is based on

sound internal innovation structures

,

processes and strategies with top-level buy-in

. For example, 97% have a dedicated open innovation unit and 89% report to a chief-level innovation executive.

They ensure they go beyond "innovation theatre" to

interact meaningfully

with companies through a mix of programmes. The most common modes of interaction are

organising competitions

such as hackathons (95%),

procuring from scaleups

(94%) and

investing in them

(94%).

The majority of Corporate Stars

have a corporate accelerator program

(70%). They tend to run it in more than one European

country and typically accelerate 10 or more early stage high potential businesses per year.
WHAT ARE THE FEATURES OF A FAST-TRACK PROCUREMENT PROCESS
The corporate stars have gone out of the way to tackle the barriers to procurement cited year on year by our scaling firms.
Successful collaborating corporates follow the processes below and they should be adopted by all large firms:
Reduce the time taken to register as a new supplier

(most say it takes fewer than two weeks)

Pay suppliers promptly

(always within three months and in some cases within one week)

Avoid asking for ISO certification or financial indemnities because of the burdens these impose

Establish dedicated legal teams or fast-track processes f

or early stage growth companies, potentially including template agreements, tailored due diligence processes and technical upskilling programmes

Create mechanisms for scouting firms
Recognise that most barriers to open innovation are internal

and work to address this by finding a balance between corporate culture and short-termism in decision-making.
CASE STUDIES FEATURING INTERNATIONAL COMPANIES WITH EXTENSIVE UK ENTITIES 
Mastercard – Lending platform Divido applied to Mastercard's six-month Start Path programme in early 2017. Mastercard connected the Divido team with its global network, providing access to its global infrastructure and worked with them to achieve specific results on several collaboration projects. Additionally, Start Path opened the doors for Divido to many of Mastercard's bank and merchant customers. Following the programme Mastercard showed continuing commitment to the company by participating in Divido's 2018 investment round.
Telefonica scored particularly high on the external innovation score as they engage with a high number of ambitious companies in varied ways, such as hackathons and innovation outposts. The company has its own accelerator and accelerated a large number of early stage growth companies across a range of European countries in 2018. Importantly they have also procured from multiple scaling businesses during the same year. It has specific KPIs and dedicated processes for innovation activities and there is regular training for open innovation while failure is tolerated within the organisation.
Samsung Electronics is highlighted for its acquisition of a number of growing companies such as SmartThings and Harman Technologies and the way it customises the subsequent integration. In the case of Harman, the unit has been maintained as an independent business as it created a new automotive line of business within the major telecommunications giant.
Vodafone uses its collaboration with "some of the most disruptive entrepreneurs across the world" to help it to deliver new products and services to customers while bringing ideas and energy to the company. It was highlighted for its streamlined and fast-track procurement processes enabling it to onboard growing businesses as collaborative partners within seven days. Vodafone utilises its networks and expertise to connect these partners with new markets in countries around the world.