Explore the ScaleUp Annual Review 2020
Select a section to expand and explore this year's review..
CONTENTS


Chapter 1 2020
The Scaleup business landscape

Chapter 2 2020
Leading Programmes Breaking Down the Barriers for Scaleups

Chapter 3 2020
The local scaleup ecosystem

Chapter 4 2020
Shaping policy to foster UK scaleups: Breaking down barriers

Chapter 5 2020
Looking Forward


Scaleup Stories
Samuel Knight International
Headquartered in Newcastle, the specialist recruitment firm has scaled into a £13m-turnover, 70-employee enterprise with offices in Bristol, London & Chicago. Steve Rawlingson founded Samuel Knight International (SKI) at the age of 30. Named after his grandfather, SKI focuses on professional recruitment services and project manpower solutions to the global energy and rail sectors. Its top five clients include GE, Siemens and Alstom.
The company has made its first move into the USA, opening an office in Chicago in May 2019 and in Boston in the autumn. There are plans to open an office in California. "We aim to be a £100m business in the next five years," says Rawlingson.
It's been a swift and eventful journey.
After getting seed-stage support from Todd Grondona, Rawlingson started operations in 2014. It didn't take SKI long before it faced some serious scaleup challenges. After achieving £2m revenues in year two, the third year saw exponential growth. Revenues increased 400% to hit £10m.
But the back office support functions were in urgent need of strengthening. "The stresses were beginning to show and we were running out of cash," says Rawlingson. "It looked like we were going to be a 'could have been special' business. I had grown it too quickly and was in a bit of a pickle."
He tapped into his network of mentors. He was introduced to local accountancy firm UNW, who helped him to recruit CFO Carl Moffett, and together they built out the finance function and developed a five-year model for the business in order to prepare it for investment.
At the same time – and while continuing to manage SKI's cashflow on a daily basis – he joined the Entrepreneurs' Forum Scale-up Leaders' Academy as part of its second cohort. The programme provides scaleup coaching and peer-to-peer mentoring, along with a series of events and workshops.
"It could not have been at a better time," he reflects. "The Scale-up Leaders' Academy allowed me to reassess and learn how to keep the four key plates of my business – people, strategy, execution, cash – spinning in the right way. Every day I was practising what I was learning on the course. They really changed my mindset and helped me get the business back in line. I learned to think like a CEO. I can't tell you what it did for me."
"What I learned I should have stepped away sooner to work on the business rather be in the business. It's easy for founders and CEOs to say that they do not have enough time to join something like the Scale-up Leaders' Academy because their business is growing quickly but you absolutely have to make time."
The hard work paid off. At the start of 2019, SKI secured investment from Gresham House, using funds from the Baronsmead VCTs, to finance the next phase of Samuel Knight's growth.
Some of the proceeds are being used to develop larger headquarters in Newcastle city centre – the new office is due to open in early 2020. "We are increasing headcount from entry level graduates to experienced consultants," says Rawlingson.
The investment is also being used to roll out SKI's presence in the US. "We will be entering the energy market first," says Rawlingson, "as sectors such as waste and renewables are huge." In addition, he says, having a US presence provides considerable career and development opportunities for SKI staff. Two of the founding team members are spearheading this expansion.
One particular challenge for growing a recruitment business is, ironically, recruitment. "The challenge is finding people with the right values and motivations for being part of our team," says Rawlingson. "We can teach people to become great recruiters." So the company is building its own talent acquisition team which will be focused purely on identifying SKI's future needs of the business and finding the right people to meet them."
Rawlingson recognises that SKI's growth plans will require further rounds of investment. "The more we grow, the more cash we need," he says. "This business can achieve £100m turnover within five years and we will need institutional investors to help us keep scaling."
Now, though, the company has a secure base from which to grow. Alongside Rawlingson's personal network of mentors, he has a chairman with deep experience of scaling up staffing businesses. The finance department is now ten strong. The client list is a roll-call of global engineering expertise – GE, ABB, Subsea7, Capita, Siemens, Vestas, SSE, Enel, Colas, Network Rail. "We are now scaling on the right foundations," he says. And those are lessons that he will be sharing with future cohorts of the Scale-up Leaders' Academy.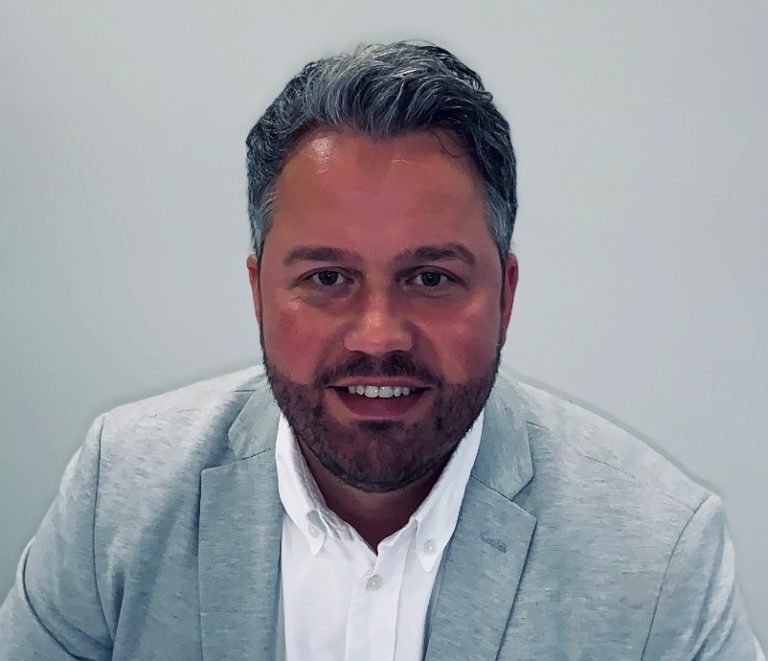 M247
Forged by a series of acquisitions that brought together three separate entrepreneurial businesses, Manchester-based M247 is the UK's fastest growing connectivity and internet infrastructure provider. Revenue over the past three years has risen from £21.5m to £55m and ebitda from £5.5m to £15.3m. Employee numbers have doubled over the past couple of years; M247 now employs about 300 people.
The company, which has been backed by mid-market private equity house Livingbridge since 2014, is a scaleup that focuses on scaleups. "Our growth strategy is customer led," says Jenny Davies, M247's CEO, "and our customers are fast-growing organisations who want to work with agile suppliers. We are growing with them." Its clients include ao.com and Monzo and as its clients expand their international footprints so too does M247's. Alongside an established operation in Bucharest, sales operations are being established in New York and Spain.
Jenny Davies joined the company in 2016 and was appointed CEO in 2018. Managing large customer service delivery operations in regulated environments has been her forte – before M247 she was a senior leader in Openreach and operations director at United Utilities.
This is reflected in her intense focus on developing talent and capabilities within this rapidly growing business. "In technology companies people like to talk about the tech," she says, "but the biggest challenge is attracting, growing and retaining talent."
"As we have grown, we have brought in talent from outside. You have to be very careful when bringing in people with a corporate background to be sure that they fit the values of the organisation. Our leadership team is a blend of the DNA from the original businesses – my international MD was a founder of one of them – with people who have brought wider experience from the sector."
Between her corporate career and joining M247, she set up a business as an executive coach. "I understand the value of executive coaching," she says. Senior members of her management team all receive one-to-one coaching. Investment is also going into the management tier below the executive board. "We are building an organisation that is set to last, and talent planning is a fundamental building block," she says.
"We have reviewed our employee engagement strategies and the demographics of our workforce – we over-index in millennials! We have gone about creating a culture that works for them.
"We have introduced new capabilities. As a small business, you can almost have people having multiple jobs. As you scale, you need an operating model with clear accountabilities. We have become more data and insight driven. As a scaling technology company, insight and commercial cadence become so much more important. Your strategy has to be based on data not gut feel."
Driving this focus on performance is where Livingbridge has helped to add real value. Davies describes the private equity firm as a catalyst – not just for the original acquisition strategy but also for the development of new capabilities within the company.
"Typically our business had come from in-bound leads," she explains, "but we did not have lead generation and digital marketing capabilities. We looked at where we wanted to be in five years' time and what capabilities we would need to get there. We worked with the Livingbridge value creation team and their domain experts to create this capability. They introduced us to some good tools and ways of thinking, and challenged us. It was an extremely helpful process. Our work has been immense and is starting to pay off. If you work in partnership, a strong private equity backer can really make a difference."
As a connectivity provider to scaleups, Davies has trenchant views on the UK digital infrastructure. "The connectivity infrastructure in the UK is so far behind," she says. "We are at the bottom of the list of countries in Europe when it comes to access to full fibre ultrafast broadband. It's a huge gap to close."
Her concerns about infrastructure are not just confined to the digital. "Access to decent transport facilities is a real barrier to attracting the right talent into the north-west. As a technology company, we have to be close to the city centre – and pay a premium – because the transport links are not strong enough to draw in talent from around the region. We have a young apprentice who gets three buses in the morning to do 20 miles and it takes him two hours every morning. Transport links are the biggest barrier to attracting the right talent."
And M247 is committed to its talent pipeline. The company works with social enterprises such as InnovateHer, which encourages girls into STEM careers, and Code Nation, which develops apprentices – and from which M247 have signed up its first recruit.
It also recruits at least ten graduates annually across the business. "I have a lot of time for the graduate scheme route," says Davies. "It was how I came into the world of work and I want to replicate that."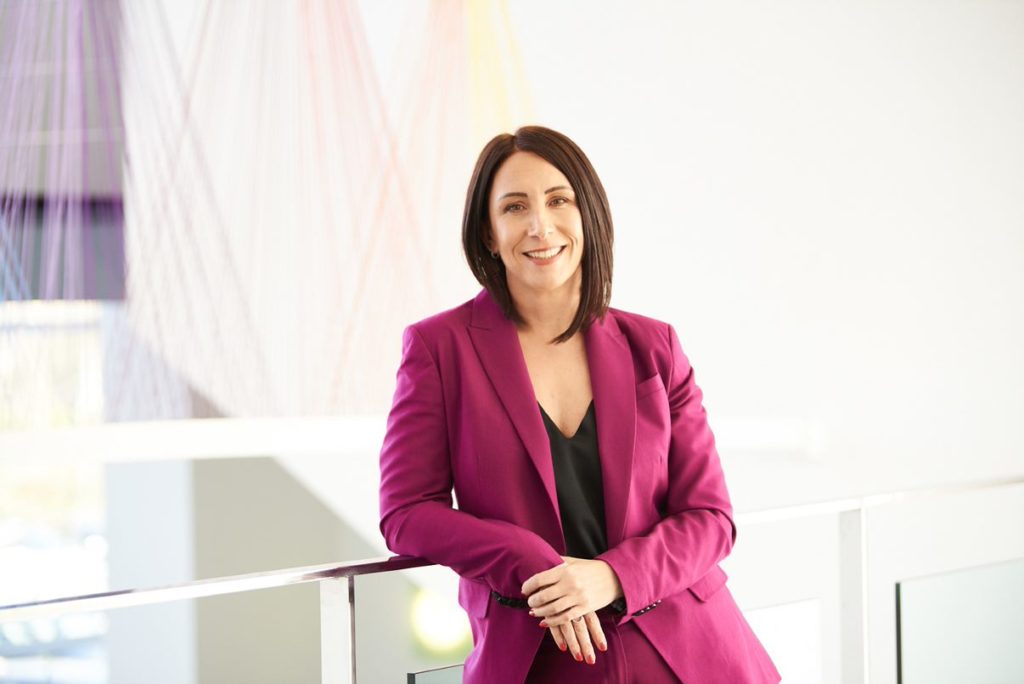 BODA SKINS
Having built its brand and reputation through Instagram, the Salford-based fashion company has grown into a £3m turnover company selling online and through international pop-up stores. Next year, revenue is projected to reach £4m. In recent years, Manchester has been a hotbed of edgy, digitally native, fast-growing fashion businesses, including Boohoo, Missguided, Missy Empire and Forever Unique. The next one on the growth runway is BODA SKINS, whose leather jackets are worn by the likes of Justin Timberlake, Johnny Depp and Khloe Kardashian.
It has been international from day one: 80 per cent of its sales are overseas, with the US and Germany being two major markets. "We started small but we always knew that we had to think big and go global," says managing director Blue Wilson.
Initially Wilson and founder Nathan Alexander sold through eBay but rapidly switched to Instagram on which it has built its brand and reputation. Nine out of ten of its Instagram followers are outside the UK. The platform, along with Facebook, its own website and email marketing, continues to drive sales. "We have an exceptional product, so we rarely do any paid posts. We are all about building relationships with our clients and letting the product do the talking."
Exceptional client care is built into the business model. Each jacket is imported to the UK following its manufacture in Turkey, and the team will add personal handwritten notes to each order, thanking customers for their business.
Early on, BODA built distribution through boutique stores across Europe but that approach didn't last long. "Payment terms were not great and we lost control of the brand," says Wilson.
Pop-up shops have proved to be much more effective. In 2018, the company held 24 pop-ups in cities around the world, inviting customers and influencers to a smart venue to try out the products and meet the team. The pop-up lasts for a weekend. "We get a huge amount of people through the door because of the urgency," says Wilson. This year, they are doing fewer but bigger events in cities like New York and San Francisco. And they are worth it: the pop-ups accounted for about 15 per cent of revenues last year.
It's a remarkably young team – Wilson joined Alexander straight out of university – so there was nothing that they didn't have to learn about growing a business, from meeting customer expectations for fast delivery, grasping the intricacies of customs and duties for each market, negotiating with suppliers, to growing the team and working with apprentices.
A particular challenge, says Wilson, was crystallising the vision and mission of the business. "When we had the answer to the question 'why are we doing this?' that was very powerful."
But they are proving to be voracious learners. "We have not yet built up our board but we are stepping up in terms of governance and how we operate as a business," says Wilson. One mentor is Daniel Priestley, co-founder and CEO of the entrepreneur training and consultancy business Dent Global. Weekly sessions with their accountants provide on-the-job lessons in finance. "We just want to learn by doing," says Wilson.
BODA is also in the first cohort of the Growth Company's Global Scale-up, an internationalisation programme for scaleups in Greater Manchester run by the GC Business Growth Hub.
"We are a young company so it is massively helpful to be part of a programme that can provide us with support, advice and experience," says Wilson. "It's great to be in a room with other businesses so that you can talk through your challenges. And we are using the network. We have already made good contacts at KPMG, who are one of the partners of the programme, so we can go to them with questions."
The business has set some aggressive growth plans and aims to secure external finance as the stock orders get ever larger. "We need to be clever with our supply chain finance, so that we can continue to invest in our sales and marketing," says Wilson.
Just under four years ago, Wilson and Alexander started to work with a young, self-taught fashion designer Nadine Merabi. "She is an incredible designer but at the time she was not selling online, so we supported her and shared staff," explains Wilson. The Nadine Merabi label has rapidly grown into a £2m turnover business with around 60 stockists worldwide, significant online sales, a big following on Instagram and numerous pop-up events around the world. "It had the advantage of our cheat sheet," says Wilson.
Now the two enterprises, which between them employ about 25 people, operate together in The Foundry in Salford. "Other people tell us what we have done so far is amazing," she says. "That's great but we are very ambitious. There is so much more growth that we want to achieve. This is just the beginning."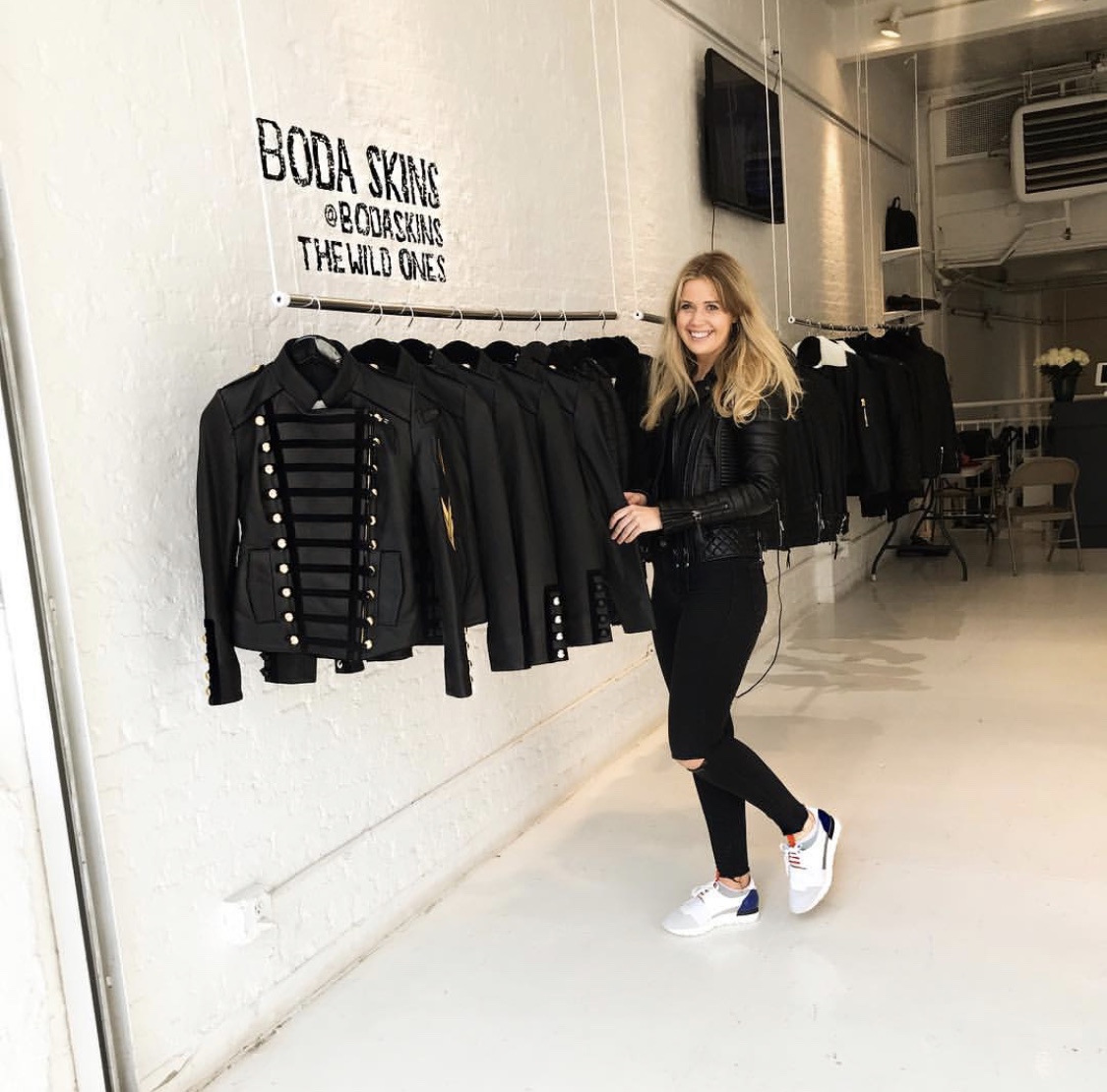 Otto Car
In 2016 the London-based company estimated it would take ten years to build a fleet of 1,000 private hire vehicles. It hit that figure in three years and has doubled in size again last year, with employee numbers rising from six to 60.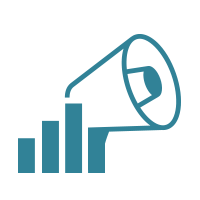 Gurinder Dhillon had been an experienced black cab fleet operator for 15 years. He started with a single black cab in 2002 and had built up a fleet of hundreds.
But in 2013 he read about Uber. "I saw that this could be a huge cultural change, when people started to tap their phone for a cab rather than sticking out their arm. I knew it could be life-changing and we needed to be a part of it." So that year he bought a hybrid car to rent out as his first private hire vehicle. Given the furore surrounding the arrival of Uber on the streets of London the decision was, he recalls, like walking through a picket line.
By 2016, his fleet of private hire vehicles had grown to 150. His fleet of black cabs was 250. So that was when he decided "to torpedo the business." He sold the black cabs to another fleet operator, shut down the workshop and body shop, and moved to a blue container on a parking lot in west London. From then on, the focus was to be purely on renting private hire vehicles – and Otto Car was born.
This year, the fleet size has spiralled to 2,200. The company's turnover is set to hit £20m with an ebitda of £12m. In 2016, the company had six employees; now it has 60.
"We are a bunch of guys trying to do something extraordinary," says Dhillon. "As it took us ten years to get to 250 black cabs, we thought – back in 2016 – that it would take us ten years to get to 1,000 private hire vehicles. That felt like a big, ambitious number. We hit that figure in three years. And now we have doubled in size again within a year."
Funding this radical move was a challenge. "My own bank would not lend me any money to purchase vehicles for three years. They weren't sure about Uber and thought we were too risky. Yet we were running a positive cashflow from day one." Dhillon secured support from the finance arms of the major manufacturers such as Toyota and Mercedes-Benz as well as from several of the challenger banks. "At one point we had 15 banks and financial services companies working with us but not our own bank," he recalls (although the situation has since changed). "It's easy for a bank to ring-fence itself from what can go wrong. But if you are prepared to lean in and help the person, think of what can go right."
The company has rapidly evolved from being a pure rental company; now seven out of ten vehicles provided by Otto Car are now rent-to-buy. The company purchases the vehicle, rents it to a driver for three years before then handing it over. An ongoing package of support is provided to cover things such as MOT and road tax, insurance, maintenance and Transport for London (TfL) licenses.
Otto Car may be basically a finance and asset management company but Dhillon places great emphasis on creating a strong culture and building a community among its drivers. "There is no love in a financial institution but we can demonstrate heart and love – and that makes the difference."
"If drivers take a holiday or fall ill, we will pause the weekly payments – that's not something you get with a straight HP agreement. We are the only rental company to make people take a driving test – we employ five DVSA driving instructors. Safety is paramount; it is a reflection of how much you care. Our competitors will just hand over the keys – all they care about is that the payment schedule is being met."
At the start of 2019, Dhillon enrolled on the Goldman Sachs 10,000 Small Businesses UK programme. "I was on a race horse but I couldn't be sure I was the right jockey," he says. "Did I have the skills to take this company forward? Could I make it happen? We were growing so quickly, I felt rather like Gromit in the film The Wrong Trousers, building the track while the train is speeding along."
He says he was "blown away" by the impact of the programme. "It was inspiring, informative, and clarified our decision making." At the start of it, Otto Car had a single branch; by the end, it had five. "We knew the market was there, but what had been holding us back was our belief. The programme helped to give us that belief."
Otto Car will open in Paris soon. After that, Dhillon is eyeing the US east coast for further expansion. Discussions are being held with Mexico City. "We believe in alpha cities, not countries, as it's these cities where there is the greatest density of wealth, transient populations who want to move about, and constraints on parking and driving," he explains. "Residents in big financial capitals have far more in common with each other than they do with people in their own countries who live 100 miles away in their respective countrysides."
"Huge numbers of people are moving from ownership to mobility. For us, this is a once in a lifetime opportunity. But as a rising tide lifts all boats, we have to make sure that our boat is one of the biggest."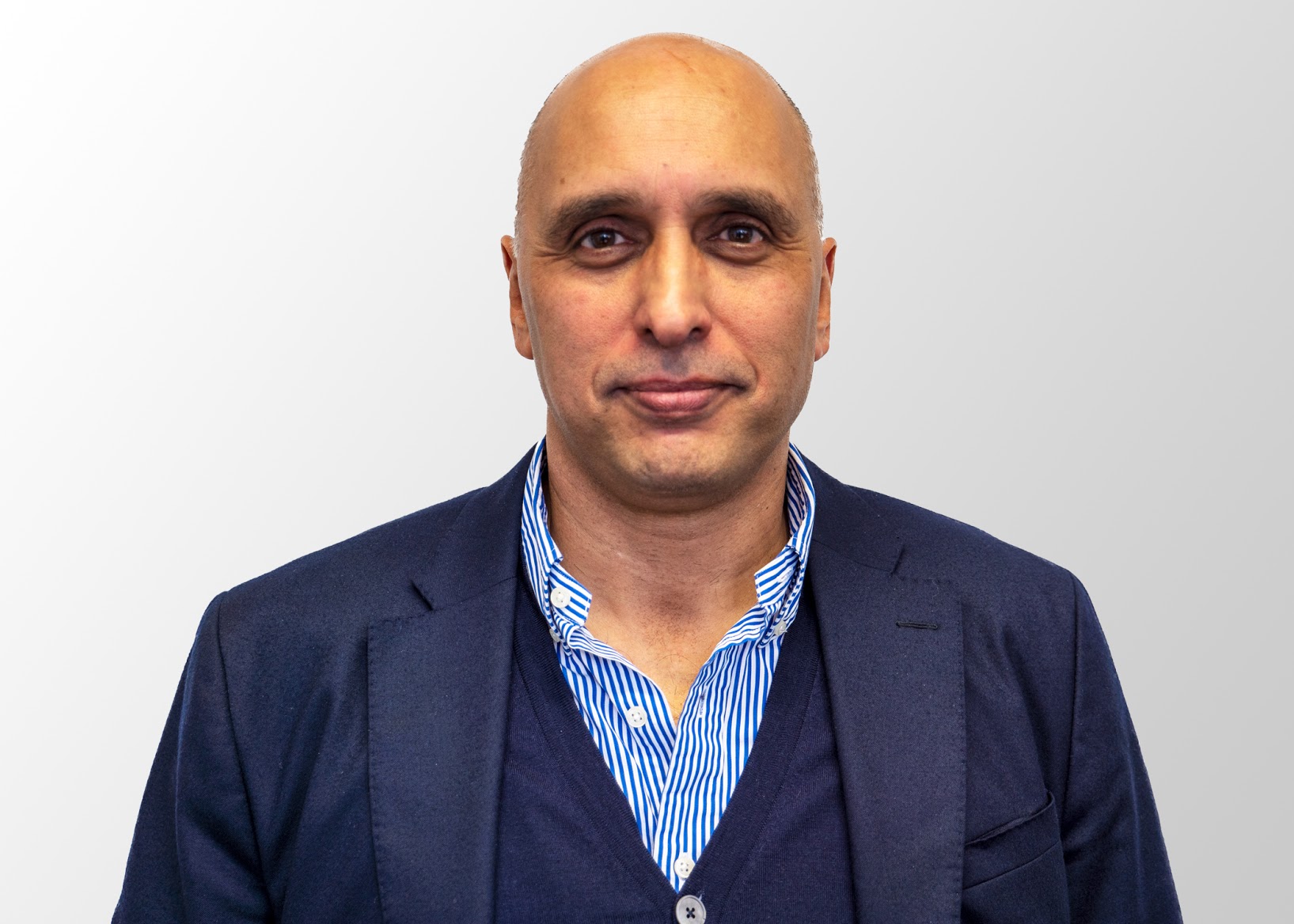 Ieso Digital Health
Ieso Digital Health is the UK's largest provider of online cognitive behavioural therapy (CBT). With a presence in 70 NHS Trusts and treating up to 17,000 patients, it's an outstanding example of a scaling social business. Mental health disorders could cost the global economy some $16trn by 2030, according to the World Economic Forum. An estimated 300m people worldwide suffer from depression alone yet some estimates suggest that around two-thirds of people experiencing a mental health challenge go unsupported. "Even in wealthy nations such as the US and the UK, over 50% of people may receive no care." the WEF notes. "Such large diagnostic and care gaps call urgently for novel solutions."
Step forward Ieso Digital Health, which aims to transform mental health delivery through an online platform where patients can receive one-to-one, evidence-based cognitive behavioural therapy (CBT). For their appointments, patients simply log in and speak to their therapist by typing back and forth on their smartphones. Sessions usually take place once a week and last up to 60 minutes. 
As the recent report by the ScaleUp Institute and Barclays noted, are not always naturally perceived as high growth – yet many are actively scaling – and have limited ability to receive investment but 28 social businesses have received more than £3m in investment. Ieso is one of them. 
The company started in 2002 with angel funding under its former name of Psychology Online. In 2009 a clinical study published in The Lancet gave the thumbs up to online therapy and Imperial Innovations became its first institutional investor. In 2013, when it signed its first major contract with an NHS Trust, growth accelerated and over the next four years further rounds of finance were raised from angels, impact investment funds and VC firms. In 2017, the company raised £18m in a round led by Draper Esprit and Touchstone Innovations.
Today, the Cambridge-based company has a presence in 70 NHS Trusts and is treating up to 17,000 patients. It is the UK's largest provider of online CBT. Headcount has doubled over the past two years to 80, turnover has grown to £7.5m, and is moving into profitability. And, vitally, the evidence is clear that it achieving better outcomes for mental health patients. 
Initially, the contracts given to Ieso were from NHS Trusts trying to manage their waiting lists. Now, says Pitchford, some trusts are using Ieso for a substantial proportion of mental health outpatient treatment as it provides a quicker path to therapy for their patients. "We are not just about helping to relieve waiting lists – we have to be seen as part of the regular pattern of treatment of mental health."
With revenues from the NHS growing at a projected annual clip of 40%, Ieso has lessons for other scaleups about how to win contracts with this organisation. "It is a good organisation to work with," says Pitchford, "but there are multiple stakeholders and you have to be persistent as you need all of them to say yes. There is a lot of blocking and tackling to do with each NHS Trust and individual clinical commissioning group. We are actively marketing to get into each mental health provider and it is hard work."
One frustration is that even though winning more contracts provides more references for procurement teams to get comfort, "each Trust still tends to want to run a pilot before they will fully adopt – irrespective of the proven experiences of others. It is far from a single organisation and it could be smoother and quicker to gain adoption. But that is the nature of the beast," he says. 
Pitchford had been close to Ieso for many years before stepping into the CEO's chair. Previously he was chief investment officer at Touchstone Innovations, so he has seen the company's growth from the perspective of an investor and a non-executive director. "Never under-estimate how much a cash-hungry business needs a capital strategy," he says. "A well capitalised business helps you win good people and exploit market opportunities."
And there are huge opportunities.
"Our model of service can deliver better outcomes and better patient experiences. There is a massive market for what we are doing in the UK, and we could grow both outside the NHS in the UK as well as internationally. The technology platform itself could be licensable."
As the mode of delivery is text based, Ieso already has 220,000 hours of transcripts of these conversations. Clinical data science teams are working through these transcripts to develop AI and machine learning within the current platform. Currently this helps clinical supervisors to peer into therapists' sessions and guide them. "It transforms quality control," says Pitchford. Eventually, he adds, AI "will sit alongside therapists and support them in real time – watch this space." 
But there is plenty of local demand for data scientists in Cambridge, so recruiting talent is a challenge. "What we have in our favour is a strong, mission-led purpose," says Pitchford. We treat patients every day and are making a difference. What would a talented data scientist rather do: enhance an online shopping experience, or cure mental health?"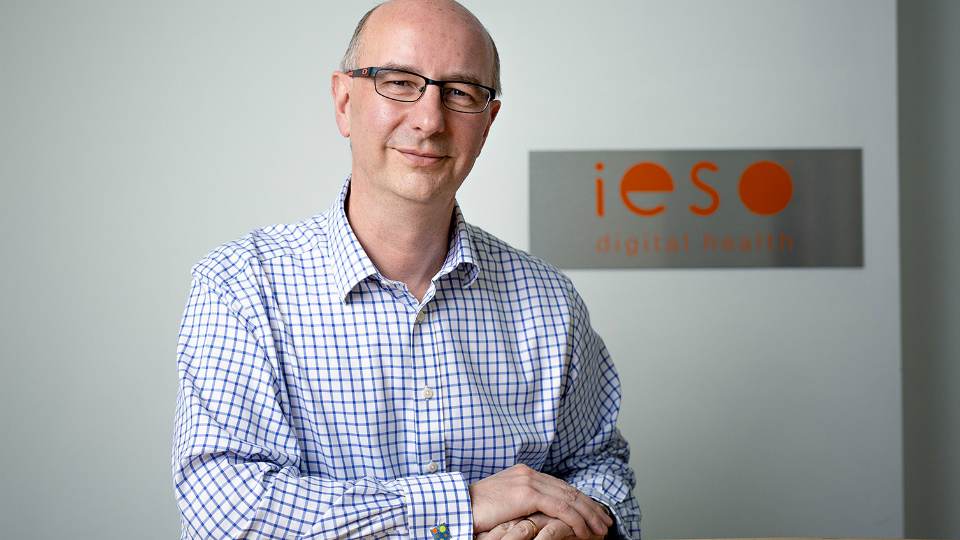 JR Pass
It started as just one of a number of entrepreneurial projects being kicked about between three computer science graduates from Imperial College. Turnover has reached north of £20m but the business has remained at heart a scrappy underdog. Its real scaling starts now. Back in 2007, tourists to Japan who wanted to buy a rail pass for their trip could not buy one online. This was the opportunity spotted by Haroun Khan and his partners Simon Tokimune and Nicos Roussos. As three techies, they set to work on developing a website and got an introduction to a Japanese travel agent that was an intermediary for Japan Rail.
As a Japan Rail pass is designed to encourage inbound tourism, it is discounted and not available to Japanese citizens. It offers unlimited train travel for people visiting Japan for one, two or three-week durations. It is a named, physical ticket that tourists have to acquire from a special office, bringing with them their passport and an 'exchange order' which is the proof of purchase. Such a system acts as a high barrier against fraud – a considerable advantage to a young, specialist ticketing business.
The bootstrap enterprise started slowly although it was profitable from the start. Once they saw the potential for selling the pass worldwide, real growth began. An early deal struck with FedEx to deliver the passes to the US on a next-day basis was important. Today, the US represents 60% of revenues.
Being first to access this market online gave JR Pass first mover advantage and number one position but its growth could have been even greater. The tsunami that devastated Japan in 2011 set back the business for at least 12 months; "it was like a run on the banks," says Haroun Khan, "as everyone wanted a refund at the same time."
During this decade, the Japanese government has pushed tourism heavily. From just over 5m overseas visitors in 2011, numbers have soared to more than 31m in 2018. The goal is to reach 40m in 2020. From a period of steady growth, "it has really gone through the roof in the past three to four years," says Khan. Events such as the 2019 Rugby World Cup or the 2020 Olympic and Paralympic Games are bonuses, he says – " the long term trajectory is good."
The company has developed additional products to enhance its offer. One is pocket wifi. As a result of a partnership with a large Japanese telco – tellingly, an approach that the telco initiated – JR Pass customers can rent a device for the duration of their stay which ensures constant, high-quality wifi access. "It has been a roaring success," says Khan. In addition, the company has introduced concierge-style 'meet and greet' services, so customers can be met at the airport or train station, guided through the ticket process and get advice about Japan's travel network.
Encouraged by the government, JR Pass has started to sell regional Japan passes to encourage people to visit less visited parts of the country.
But such additional services are only part of the growth plan.
"We have become an authoritative and trustworthy brand so we are looking to expand into hotel and accommodation bookings in Japan," he says. "Some of the country's largest hotel space providers have been very open to partnering with us. And there are other areas in which we can develop our Japan market knowledge and expertise."
The company is also looking at how it might replicate its specific expertise for other national rail passes – and here the UK is a potential target. "Brexit will make the UK more attractive for overseas visitors because of the exchange rate. Selling the BritRail Pass is definitely on our horizon."
Addressing these numerous growth opportunities are the reasons why Haroun Khan decided to join the British Library Innovating for Growth programme – something which he found out about from the ScaleUp Institute website.
"These are new business areas so we needed support and help with areas such as marketing and customer insight," he says. As a result of the British Library programme, the company has hired its first marketing lead and is set to staff up its marketing and business development resources. In a series of blog posts about his experience of Innovating for Growth, he has written about the insights that he gained.
If their projections prove to be correct, JR Pass could double its turnover in the next three years. "Over the years, we have enjoyed our underdog, bootstrap mentality," says Khan. "Now we are becoming a successful, confident business that is hiring and investing."
That means that the days of being "loosely organised" are over – "we are transitioning to a more structured company environment," he adds, "and that's another aspect for which we need advice. We may be techies but we are quick learners!"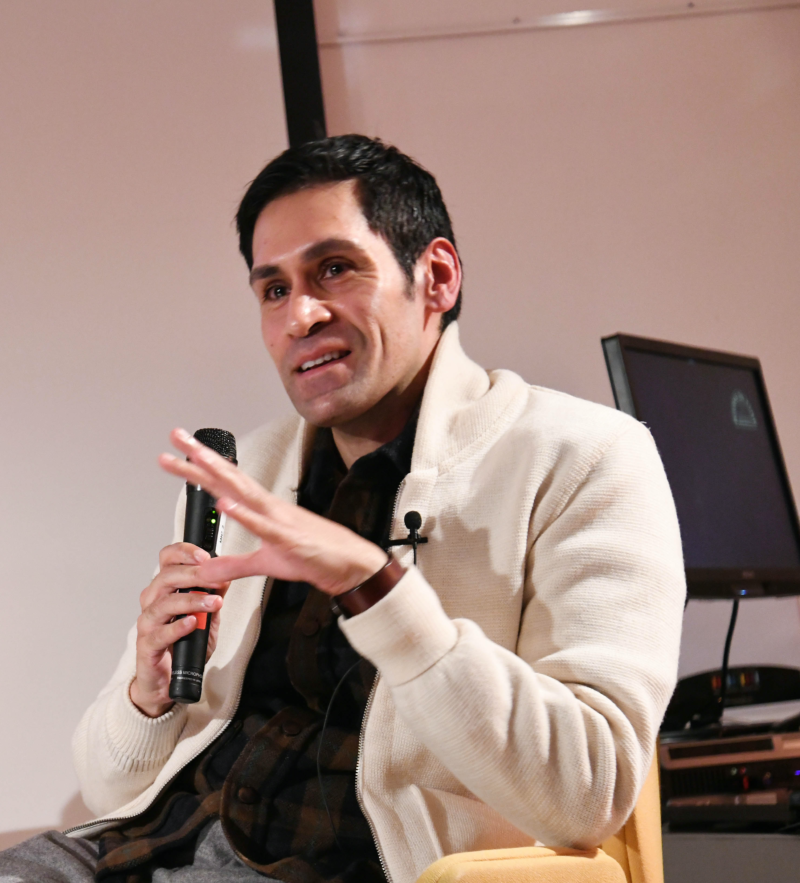 Onfido
Onfido, which began life only seven years ago as a spin-out from Oxford University, is rapidly becoming one of the most important businesses in the global battle against ID fraud.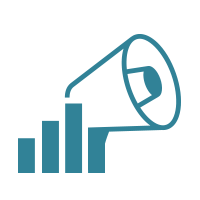 Security breaches, where malicious hackers impersonate individuals to steal private and financial information from them and from businesses, are one of the biggest headaches of the global digital economy. Onfido is at the forefront of tackling this.
Describing itself as the new identity standard for the internet, the company uses computer vision and other AI-based techniques to verify against some 4,500 different types of identity documents to see patterns invisible to the human eye and identifying whether a user's government-issued ID is genuine or fraudulent.
It now has 1,500 businesses as customers, with approximately 60 per cent being in the financial services sector and 20 per cent from what CEO Husayn Kassai calls "trust marketplaces" such as home and car sharing platforms such as Zipcar. The remainder comes from a long tail of increasingly diverse users – from online doctors to tourists to the UK wanting to reclaim their VAT on purchases. Already Onfido has verified tens of millions of IDs.
Last year, its sales growth was 342 per cent and it continues to gain significant market traction. Having established its presence – and proved its use case – with other young innovative fintech companies, it is now able to gain access to large established financial institutions. This year, Barclays named Onfido as its supplier innovator of the year. The enterprise sector provides the potential for massive scaling up.
"To gain access to the enterprise sector, you need to be a scaleup," says Kassai. "You need to meet audit and compliance needs but what they want most of all is evidence – and they have seen how our technology has helped to empower the front runners in fintech." He says that their approach to the public sector has been more limited. "This is a long sales cycle and our preferred route to market is via partners." (Large technology companies can provide Onfido within their own wider identity management and security offering to clients.)
Large financial institutions also need evidence of strong finances. In 2019, the company raised $50m from a group that included strategic tech investors such as SBI andSalesforce Ventures and M12 (previously known as Microsoft Ventures).
Ask Kassai about their biggest scaling challenge and he is emphatic. "It is, always has been, and I suspect will continue to be, executive and senior talent. When your company are approaching the 150-person mark, you need people with experience of taking an organisation from 100 to 500 employees. And they need to have experience of scaling up a software or a tech company. This experience counts because we are running so fast – we can't afford to make unnecessary mistakes." Half of Onfido's executive team are American, several of whom have relocated to London.
As a young team of founders, Kassai and his colleagues relied heavily on advisers when hiring senior, experienced staff. He cites Brent Hoberman, an early investor, as one among several. "Being a first-time founder does have its advantages you are seeking to hire senior executives," he says. "They can see how they can have a material impact and can help us to make decisions – it's more empowering for them. And they see we bring a different mindset that is unencumbered by the past."
Currently Onfido's core markets are northern Europe and the US, with southern Europe and Asia also in the mix. Some of the company's future growth will come from entering new geographical markets: Onfido has opened in France, hiring the former director and general manager of PayPal France to be general manager in the country, and in Singapore recently.
But the US is the principal marketplace. Kassai launched Onfido's US business five years ago. Having a physical presence and local representation was vital, he says, as US institutions want to buy local. "We had to show we were here to stay," he says.
It has given him first-hand experience of the disparities between the US and Europe for a scaling technology company. "The key difference is mindset; in the US, startups help each other while on the other side of the Atlantic they are more defensive, although I think that is changing with more American colleagues working in Europe. You get much more feedback in the US – if you impress or disappoint, they will tell everyone. In the UK, you can meet a really impressive company and not even tell your flatmates about it – but again, I think that is changing."
An important early role in Onfido's expansion into the US was the company's participation in an early cohort of the Mayor's International Business Programme. Kassai remains part of a WhatsApp group of that particular peer group. "Getting pre-arranged meetings on our trip provided real value," he recalls, "but an even bigger benefit was spending time with like-minded people who were all trying to do the same thing. Some of the conversations I had after the programme have made a massive difference."
Another inspiration for Kassai has been Silicon Valley comes to the UK (SVC2UK). It's been a seven year cycle – from being the student who was inspired by the 2012 event to being a 'thought leader' guest at the 2019 SVC2UK Oxford programme where he shares his scaleup story.
Unsurprisingly, he says, that journey has already included a fair number of acquisition conversations. But Kassai is clear that Onfido is in it to be a long-term independent player in the digital economy. "We have a 10-20 year plan, which we have made clear to all our investors."
Given the scale of the problem, Onfido's horizons have to be large. "Fraud is not going away," says Kassai, "in fact, is getting worse." In its own recent report, the company estimates that remote online identity fraud costs the global economy an annual $5trn of which only one per cent is recovered by the authorities. "Although our machines and models are effective at catching them, we are not yet catching all of them. There is a long way to go."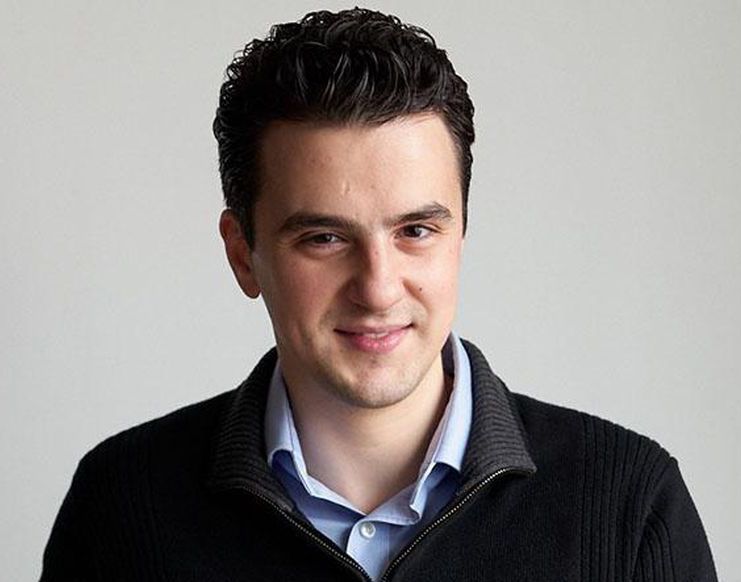 Beauty Kitchen
Drawing on the resources and support of Scotland's ecosystem, Beauty Kitchen is scaling up its business and is totally committed to sustainability and circular economy principle.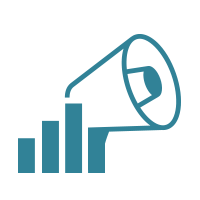 In January 2018, Beauty Kitchen was one of 19 companies in the inaugural cohort of Scale Up Scotland, a programme created by Entrepreneurial Scotland in partnership with the Hunter Foundation and Scotland Can Do and designed to foster Scotland's potential high growth businesses. As one of the cohort, Beauty Kitchen had already demonstrated customer traction, a clear line of sight to significant profitability, exceptional leadership potential and the commitment necessary to scale up their businesses.
Started by husband and wife team Jo and Stuart Chidley in late 2014 with a vision to produce natural beauty products that are not harmful to the environment, it had grown revenues to £3.2m with its range being stocked throughout the UK by Holland & Barrett.
It turns out that this scaling journey has just been the opening chapter. Over the past 12 months the company has delisted all of its 130 products to reformulate, repackage and relaunch the range as certifiably 'cradle to cradle' – every piece of packaging is re-usable and never ends up in landfill.
With sustainability as the springboard, Chidley is projecting Beauty Kitchen's sales to double this next year – £7m is conservative, she reckons – and to reach £50m in 2022.
"We have focused on sustainability, the circular economy and cradle to cradle principles. Strategically, Beauty Kitchen is set up not just to make profits but to look after the environment, the human element, and to build shareholder value. Right now, we believe we are the world's most sustainable beauty company.
The new range is already stocked in Holland & Barrett. Customers at Boots' flagship wellness store in London's Covent Garden can buy Beauty Kitchen's 'for life' aluminium bottles for shower gels, lotions and washes and have them refilled at a refill machine for a discounted price. Already, Chidley says, sales are "far ahead of target."
"The way that beauty industry is currently structured and the way it sells is obsolete," she says. "We are moving to a type of leasing model, where customers are effectively leasing the packaging from us."
But the process of transition has been a huge undertaking. "We have made it work because retailers have bought into it. They have provided support through payment terms and big first orders of new products, so we have a full order book."
The company has been putting together a structured debt package together, that combines loan and invoice finance and online peer-to-peer lending (through Lending Crowd), with the final piece of the jigsaw coming from the Scottish Investment Bank. "It is a fairly traditional package but it has felt like pushing water up hill in terms of unlocking the finance," she says. It's been a frustrating process. We have been viewed as being more risky than a tech company which doesn't have a product to sell yet."
A strong order book has not been compelling enough: "Because of the number of retailers that have collapsed recently, strong retail order books do not have the power with financiers that they did a few years ago."
At present, Beauty Kitchen manufactures all its goods in the UK and all its containers are returned to a central washing facility to prepare them for re-use. "We use reverse logistics," says Chidley. Lorries that deliver to Scotland are filled with Beauty Kitchen products for their return journeys. "It's not a perfect solution," she says, "but it's 100 times better than anything else being practised."
But that means expansion to North America or Asia or more widely across Europe – and there is already strong demand in all these regions – will require local manufacturing and washing facilities. For Beauty Kitchen, scaling internationally isn't simply a question of cash flow but tackling hard manufacturing, logistics and transport challenges.
This is something that effective collaboration with large corporates really could unlock. Discussions are taking place with Unilever about a partnership in which Beauty Kitchen could leverage the consumer goods giant's distribution infrastructure.
This isn't the only area in which Beauty Kitchen is collaborating with industry giants. "They have come to us and we have gone to them – because we can prove that sustainability can be profitable, commercially viable and, above all else, scalable.
"The beauty industry has been insular and secretive. Large corporates are frightened of transparency and open source; they always want to patent things. We are a small, open source and transparent business, so we will share with anyone if ultimately that will make the products more sustainable. We have no problem with Unilever using something that we have created because they can make a bigger difference."
One area where Beauty Kitchen not been short of partners has been the Scottish ecosystem. The company has been on the RBS accelerator programme Entrepreneurial Spark and has won awards from the Scottish Edge and Scottish Wedge Fund.
Being part of the peer network of Entrepreneurial Scotland has been helpful; "you get real live information on how others are approaching their problems," she says. One example: it was a conversation with another business on the programme that focused their attention on structured debt as the best form of finance for their immediate growth plans.
Beauty Kitchen is account managed by Scottish Enterprise, a relationship which Chidley says has been valuable for saving management time and not missing out on grant funding opportunities. She says she would like to see "an even greater focus on scaleups" in Scotland.
Every form of R&D grant funding in Scotland has been tapped. "R&D has been my focus," says. She adds that Innovate UK has been on her radar but cheerfully describes her approach to R&D as not actually that innovative: "This isn't academic or research led so I can see why we don't fit. We are looking at the older ways of doing things and adapting them for the modern consumer. Think about doorstep milk delivery or when customers bought butter in greaseproof paper which they could then use for baking; we are trying to make these old effective ways contemporary for the online digital consumer who wants things immediately but doesn't want to impact the environment."