Explore the ScaleUp Annual Review 2020
Select a section to expand and explore this year's review..
CONTENTS


Chapter 1 2020
The Scaleup business landscape

Chapter 2 2020
Leading Programmes Breaking Down the Barriers for Scaleups

Chapter 3 2020
The local scaleup ecosystem

Chapter 4 2020
Shaping policy to foster UK scaleups: Breaking down barriers

Chapter 5 2020
Looking Forward



North East
Trusted account managers working with scaleups on a bespoke package of support to increase density of scaleup companies in the region
DATA: 307 scaling businesses Ave Turnover growth 48% Ave Employment growth 21%
Participating sectors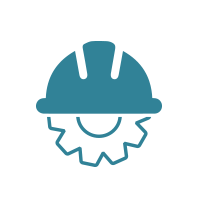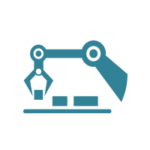 BACKGROUND
The North East LEP continues to focus on scaleups with its ScaleUp North East Programme of tailored support to increase the density target of such businesses by 50% by 2024. It is working with the highly successful Entrepreneurs' Forum Scale-up Leaders' Academy and using other interventions including the North East LEP's Growth through Mentoring Programme to help achieve this target.
The LEP has recognised the importance of using expertise to tackle specific problems faced by scaleups. Six ScaleUp Partners – with proven expertise in scaling – are now working directly with scaling companies with the aim of supporting 675 scaling companies by December 2020.
Access to markets continues to be the greatest challenge to scaling companies in the local area, followed by leadership and talent and skills.
ONS data for 2017 shows that there are 820 scaleups in the North East LEP: 290 are classified as scaleups due to rapid growth in their employees, 680 are classified as scaleups due to rapid growth in their turnover and 150 are scaleups that are increasing both employment and turnover simultaneously.
The ONS data reflects that across the four-year period from 2014 to 2017 the density of scaleups has increased by 4.13 per 100,000 of population per year, which is above the median of +3.90 per 100,000 of population.
SCALEUP PROGRAMMES
Businesses on the ScaleUp North East programme work with their ScaleUp Partner on an action plan that directly reflects the nature of their business needs and the major challenges that they must overcome to grow. The programme also offers a series of peer-to-peer events to strengthen the scaleup community by sharing knowledge and experience based around specific themes.
The LEP has also now established Supply Chain North East, designed to empower North East businesses to diversify their offer, expand their customer base and unlock untapped opportunities in new markets. Market specialists provide scaling businesses with tailored guidance and sector-specific insights to overcome barriers to help them achieve this. This programme is particularly focussed on scaling businesses in the sectors of manufacturing, automotive, energy, health and life sciences, chemicals and pharma.
A High Potential Startups programme was launched in July 2019 to increase the number of businesses reaching £1m turnover in three years to create a pipeline of potential future scaleups. Support is facilitated through peer-learning plus coaching, mentoring and investor relation activities.
Scaleup Partners are building strong relations with solution providers and clients who have access to networks of scaling companies which provide opportunities for collaboration and referrals. They work with companies from across the North East LEP area, in both urban and rural locations.
Entrepreneurs' Forum: Scale-up Leaders' Academy
The Scale-up Leaders' Academy offers a programme dedicated to helping high-growth business owners prepare to scale up their companies fast. It offers a mix of events, coaching, peer-to-peer mentoring and action-based learning to guide companies to develop a clear strategic plan. Based on feedback, the programme has included six additional workshops in 2019 to allow founders to engage and inspire their senior team.
The Academy – organised by Newcastle-based Entrepreneurs' Forum and evaluated by Newcastle University – has run three cohorts of the programme for leaders of established and fast-growing companies employing at least 10 members of staff. Each participant is matched with an experienced entrepreneur who provides mentoring.
The scaleup CEOs meet monthly over six months to explore topics such as strategy and planning and developing a high-growth mindset as well as people and talent. During the sessions the business leaders draw up plans to implement change within their business, committing to a number of actions on which they report back to the group. Interwoven with these are the new workshops led by a speaker who shares their expertise and encourages the teams to work together.
A total of 29 companies have now been through the programme. Evaluation of the 2018 cohort has found an average increase in turnover of 13.2%, a rise of 8.6% in employment and a 140% increase in operating profit. A quarter of scaleups participating have increased the level of their export sales over the past 12 months.

IMPACT AND RESULTS SO FAR:
Over 300 businesses have participated in the Scaleup North East programme since it began, with early results showing an average increase in turnover among participants of almost 50% and forecasting over 550 new jobs.
LESSONS LEARNED:
The collaborative approach of the LEP's Scaleup Partners programme has resulted in increased engagement with solution providers with proven scaleup services, for example Vistage. As a result, clients are navigating better and receiving enhanced connections and opportunities with the region's business ecosystem.
The hands-on approach of the Scaleup Partners has helped build strong relationships with the scaling businesses resulting in the business leaders referring others to the service.
FUTURE PLANS
The future focus of the North East LEP is to ensure our scaleup community (clients and solution providers) remain regularly engaged and connected through a Scaleup North East Members Club established in partnership with the Apartment Group. This new Members Club will offer opportunities of discounted services and facilities across venues within the North East as well as workshops, socials, webinars and events that scaling businesses can tap into to remain part of the community and stay connected with peers. The LEP also continues to work with the Entrepreneurs' Forum and local universities on joining up scaleup services and support along with committing to connect local businesses into national schemes such as ELITE and Goldman Sachs 10,000 Small Businesses UK.
The LEP's North East ScaleUp Summit is to be developed to provide an inspirational and empowering experience that is interactive and action orientated.
According to ScaleUp Institute analysis of data received directly from ONS for years 2014- 2017, the following picture emerges on the local environment.
Local Authorities located within the North East LEP have a low density of scaleups, and the trend between 2014 and 2017 reveals that almost all of the local authorities showed an increase in the density of scaleup businesses, and half showed an above median increase in scaleup density.
Scaleups by Density: Needs Improvement
The vertical axis of this matrix shows where local authorities located in this LEP stand compared to the rest of the UK: 5 of the 7 local authorities have a below median density of scaleups measured by employment growth and 5 of the 7 local authorities have a below median density of scaleups measured by turnover growth.
Scaleup Trends Over Time: Moderate
The horizontal axis of this matrix shows whether the density of scaleups has increased or decreased over time relative to the rest of the UK: 4 of the 7 local authorities are above the median in terms of improving the density of scaleups by employment in their community and 5 of the 7 local authorities are below the median for scaleups by turnover.
Page URL: https://www.scaleupinstitute.org.uk/articles/scaleup-north-east/