Explore the ScaleUp Annual Review 2020
Select a section to expand and explore this year's review..
CONTENTS


Chapter 1 2020
The Scaleup business landscape

Chapter 2 2020
Leading Programmes Breaking Down the Barriers for Scaleups

Chapter 3 2020
The local scaleup ecosystem

Chapter 4 2020
Shaping policy to foster UK scaleups: Breaking down barriers

Chapter 5 2020
Looking Forward


Corporate and Scaleup Collaboration Exemplars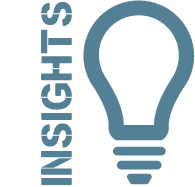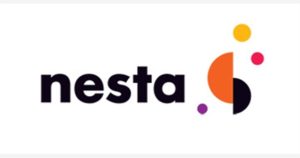 Innovation is at the heart of sustained business success. Collaboration between large corporates and scaling businesses fosters and accelerates innovation. This produces mutual benefits as corporates learn from the creativity and drive of scaling businesses while the growing company can gain from corporate expertise, networks and marketing. 
A large firm can open doors and be an excellent anchor customer.
Increasingly large corporates are recognising that the benefits achieved from collaboration with scaling firms are not one-way. The crucial question remains how to work most effectively with them in order to deliver those mutual benefits.
Differences in corporate cultures and ways of thinking remain barriers to this successful collaboration. The ScaleUp Institute 2019 survey reveals that just three out of ten of our most ambitious growing companies have collaborated with a large corporate to develop a new product or service in the past 3 years. They cited the top three barriers to working more with big business as the complexity of the process (46%), the time it takes (40%) and finding the right opportunities (42%).
More needs to be done to foster collaboration between ambitious scaleups and large corporates. A central element of the ScaleUp Institute's mission is to identify what works and share the insights of that research. To achieve this the Institute has built a relationship with Mind the Bridge and Nesta to highlight those companies in Europe leading the way in collaboration with scaling businesses. By exploring what makes those companies such successful collaborators we can encourage other businesses to learn from good practice.
For three years, leading European businesses have been ranked for their work on open innovation. In 2018 – as in 2017 – Nesta has identified 12 major corporates as 'stars' while recognising another 24 as Open Innovation Challengers. Companies also won awards for their accelerator programmes, procurement systems, M&A activity, investment and innovative approaches. Of the 36 firms recognised for their good practices 78% originate from Europe and 86% have a global presence. The sectors most represented are finance, ICT and energy.
UK companies, and international ones with significant UK operations, continued to feature strongly in the exemplars.
Barclays, Centrica, Mastercard and Vodafone won Corporate Stars status, while RBS and Virgin were selected as Open Innovation Challengers.
AB InBev, Samsung Electronics, KPN and Sodexo were Corporate Stars and Amazon, Dell, Google, Microsoft were ranked in the Open Innovation Challenger category.
Attributes of Good Corporate Collaboration
Analysing these 36 corporate stars from 2019 and prior years means we can clearly identify what mechanisms have the greatest impact on effective collaboration with scaling firms.
Ten Key Dos emerge:
Create a dedicated Open Innovation Unit with direct reporting to the CEO, CIO or Chief Digital Officer.
Run some form of Accelerator or Hub.
Implement a fast-track procurement process.*
Offer co-working spaces (found in 56% of the successful corporates).
Use competition tools (found in 78%).
Share resources for free (found in 72%).
Fund proof-of-concept and co-development programmes.
Use challenge-based approaches to solve specific problems, more usually framed as a tightly-specified goal rather than a broad area of interest.
Connect businesses with end-user customers to enable them to test, improve and promote their goods and services.
Build internal entrepreneurship schemes into an open innovation process; these include creating spinouts, generating new ideas for exploitation and providing opportunities for talented staff to remain within the organisation.
What are the Features of a Fast-track Procurement Process
The corporate stars have gone out of the way to tackle the barriers to procurement cited year on year by our scaling firms.
Successful collaborating corporates follow the processes below and they should be adopted by all large firms:
Reduce the time taken to register as a new supplier (most say it takes fewer than two weeks)
Pay suppliers promptly (always within three months and in some cases within one week)
Avoid asking for ISO certification or financial indemnities because of the burdens these impose
Establish dedicated legal teams or fast-track processes for start-ups and early stage growth companies, potentially including template agreements, tailored due diligence processes and technical upskilling programmes
Create mechanisms for scouting firms
Recognise that most barriers to open innovation are internal and work to find a balance between corporate culture and short-termism in decision-making.
Case studies featuring UK firms
Mastercard – Lending platform Divido applied to Mastercard's six-month Start Path programme in early 2017. Mastercard connected the Divido team with its global network, providing access to its global infrastructure and worked with them to achieve specific results on several collaboration projects. Additionally, Start Path opened the doors for Divido to many of Mastercard's bank and merchant customers. Following the programme Mastercard showed continuing commitment to the company by participating in Divido's 2018 investment round.
Samsung Electronics is highlighted for its acquisition of a number of growing companies such as SmartThings and Harman Technologies and the way it customises the subsequent integration. In the case of Harman, the unit has been maintained as an independent business as it created a new automotive line of business within the major telecommunications giant.
Vodafone describes how its collaboration with "some of the most disruptive entrepreneurs across the world" is helping it to deliver new products and services to customers while bringing ideas and energy to the company.
Awards for 2019 are now being considered and the winners will be announced in December.
CALL TO ACTION:
The Corporate Stars provide clear lessons for successful collaboration. We have provided a checklist for large corporates and public bodies. Company leaders can use this checklist to assess current practices and identify practical steps for improvement as well as audit the company's strategic approach and consider how effective it is.
In addition, the broader ecosystem can help bring further improvements. Successful collaboration also needs cooperation from authorities and local government. Policymakers and public bodies should have a role in facilitating coordination between stakeholders.
Page URL: https://www.scaleupinstitute.org.uk/articles/corporate-and-scaleup-collaboration-exemplars/