Explore the ScaleUp Annual Review 2020
Select a section to expand and explore this year's review..
CONTENTS


Chapter 1 2020
The Scaleup business landscape

Chapter 2 2020
Leading Programmes Breaking Down the Barriers for Scaleups

Chapter 3 2020
The local scaleup ecosystem

Chapter 4 2020
Shaping policy to foster UK scaleups: Breaking down barriers

Chapter 5 2020
Looking Forward


Sharing in Growth: Powering up supply chains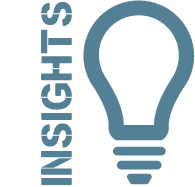 Established as a limited not-for-profit company in 2012, and funded initially by both the Regional Growth Fund and prime customers such as Rolls-Royce, Sharing in Growth (SIG) supports companies in the aerospace supply chain. Its aim is to raise their capabilities and transform their competitiveness so that each company can share in the growth of the global aerospace industry.
The scheme provides concentrated training, coaching and development tailored to the assessed needs of each supplier with greatest capacity to scale and targeted at world class standards of performance. Delivered on site to maximise context and impact, the typical activities focus on leadership, culture, lean operations, manufacturing capability and sales. The programme provides approximately £1m of funded support per site over a four year period. While it is free for the company, it's also "unashamedly intensive and commensurate with the competitive challenge they face," according to Andy Page, the former Rolls-Royce engineer who is CEO of SIG. Companies have to integrate it into their business plan and commit people accordingly, matching the cost of the support with an equivalent in-kind contribution, typically from the cost of the people being trained. Pointedly, participant companies are termed 'beneficiaries.' To date, more than three million hours of support to 63 beneficiaries has been delivered, helping to skill up around 11,000 employees.
The support is delivered by SIG's 100-strong team of business coaches plus a network of specialist partners including the University of Cambridge's Institute for Manufacturing, Deloitte and the National Physical Laboratory.
As a measure of its success, SIG focuses on contracts won and retained. "It is a language that customers, investors, employees and suppliers can all relate to," says Page. So far beneficiaries have secured more than £4bn in contracts – equivalent to 7,000 high-value jobs – two years ahead of the plan.
Although SIG does not use export orders as a measure of success – it's the nature of the industry that you either do or don't export, says Page. But, as in similar patterns seen elsewhere on scaleups, evidence points to accelerated growth among the businesses who are also exporters on the programme. For example, the family-owned precision engineering firm JJ Churchill has secured more than £300m in contracts, increased its headcount by 35 per cent and has seen its export forward order book swell from under £1m to more than £37m.
A more intangible but nonetheless important sign of success, notes Page, is feedback from external investors about the quality of leadership being demonstrated. "They report seeing a step change in the clarity, purpose and confidence among the leaders of beneficiaries."
A robust peer group community has developed over the six years of the programme. During the year, companies will host small groups of fellow beneficiaries at their facilities, both to 'show and tell' but also to pose questions to their visitors. The events are termed STAR Days (an acronym for Sharing Together Achieves Results). An annual conference brings everybody together to share best practice and review industry challenges.
"Disseminating good practice and being a conduit for peer learning is our day job," says Page. "We believe high value manufacturing has an important role in our economy and, whilst we need people to push frontiers including technology, we must accelerate the dissemination of best practice. To do this needs medium-sized companies to have more access to expertise but, importantly, delivered in the context of their companies and with the longevity to make a difference."
Now that some beneficiaries have concluded their participation, SIG is set to launch an alumnus programme. "We have to keep fostering this community," says Page. "They attach a lot of value to being able to access the network and having peer to peer discussions."
Earlier this year, the Department for Business, Energy and Industrial Strategy (BEIS) agreed a further round of funding increasing the total to £86m that will extend support of Sharing in Growth until 2023.
"In round figures, our addressable market is about 500 companies, so we have touched just over ten per cent so far," says Page. But, he adds, there is a difference between need and demand.
"There is a great deal of analysis and evidence which shows that there is competitive gap, which we are aiming to close. That is what we need to do – but it's not the same as the companies in the supply chain saying that they want to do something about it. We have the funding – they have got to want to do it and be those with the ambition and capability to scale."
The programme has proved to be successful in aerospace but its approach could be applied to any high value manufacturing sector.
Companies interested in joining the SIG programme should visit www.sig-uk.org.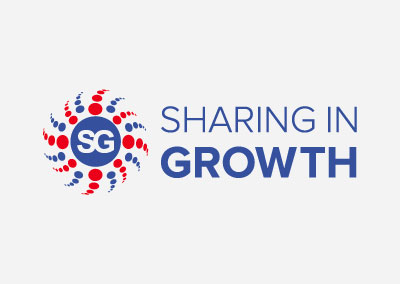 Page URL: https://www.scaleupinstitute.org.uk/articles/sharing-in-growth-powering-up-supply-chains/