Explore the ScaleUp Annual Review 2020
Select a section to expand and explore this year's review..
CONTENTS


Chapter 1 2020
The Scaleup business landscape

Chapter 2 2020
Leading Programmes Breaking Down the Barriers for Scaleups

Chapter 3 2020
The local scaleup ecosystem

Chapter 4 2020
Shaping policy to foster UK scaleups: Breaking down barriers

Chapter 5 2020
Looking Forward


Five points about peer networks
Henrietta Brown, Business Development Director, Inspire Elite
Geoff Lawrence, Managing Director, Vistage UK
Victoria Nash, Managing Director, The Supper Club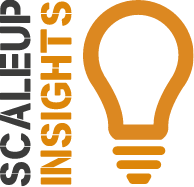 1 There are plenty of peer networks out there but great peer networks focus on learning
"A highly effective peer group is very different from a networking event," says Geoff Lawrence. "The peer group is not about finding someone to sell to; it is about leveraging the perspectives of other people to ensure a business leader make the best decisions possible. We are about helping business leaders make great decisions."
2 Careful account management lies at the heart of effective peer networks
"The real power in account management lies in its timeliness," says Victoria Nash. "The account manager can make the right recommendations and connections at the right time. If one of our members is thinking about moving into the US market, we can recommend particular professional advisers, introduce them to other members who have already entered that market, and direct them to relevant events and resources. Account managers provide packages of timely content rather than simply asking 'how can we help?' every month."
"Our core team conducts a detailed diagnostic session with each new member," says Henrietta Brown. "We then deploy a team of associate directors, each of whom are specialist experts, and match them to the specific needs of each member business. They act as account managers, visiting quarterly to ensure a three-year growth plan is being delivered. We have an overarching knowledge of the membership at the centre, enabling us to connect them to other members and relevant partners, while also being able to provide our members with skills on the ground. This model gives Inspire Elite the capacity to scale."
3 Peer networks can be embedded in both local and national ecosystems
"Few people understand the challenges of being an MD better than our Vistage chairs," says Geoff Lawrence. "Every month they conduct one-to-one sessions and chair group meetings, all in complete confidence. Some chairs will have worked with scores of business leaders over many years. Nobody else has that understanding of the challenges being faced by businesses in their locality. And Vistage members will trust their chairs to signpost them to other resources. So they can play a very important role in the regional scaleup ecosystem."
Inspire Elite has a formal partnership to represent Goldman Sachs 10,000 Small Businesses UK in the south west to identify and support suitable candidates, says Henrietta Brown. To date, more than 50 of its members have participated in the national programme. Inspire Elite has also been launched in Somerset in partnership with Somerset Chamber of Commerce and in Devon with Devon & Plymouth Chamber of Commerce in conjunction with the Heart of the South West LEP. "By collaborating, we are providing local businesses who aspire to grow with a broader range of services," she adds.
4 The accumulated wisdom of peer networks can be mined successfully
"We have taken minutes at almost every single one of the 3,000 events we have held over the past 15 years," says Victoria Nash. "From this unique resource, we have extracted knowledge and insights to create Deep Dives to provide our members with structured collective wisdom. When a founder or scaleup leader goes to a roundtable discussion with their peers, they rely on the minds and experiences of the people around that table. Our Deep Dives enables us to be more programmatic; it takes peer learning to a new level."
5 Peer networks focus on growth – and more
"Entrepreneurs are seeing the advantages of the growth mindset – and that means constant learning," says Victoria Nash. "More CEOs are understanding that as individuals they are an asset of the business and must train and look after themselves accordingly."
"Every MD should be supported in their own leadership development through coaching, mentoring and a peer group," says Geoff Lawrence. "Coaching is a great starting point but it only gets you so far; it is the peer group that makes the dramatic difference. For companies that are scaling, the MD needs tools and support because they are making decisions at a fast rate. If every leader who aims to scale their business had a mentor or coach and a peer group, the impact would be enormous.
"Great peer networks are not always about helping members to achieve fast growth," says Henrietta Brown. "We track the revenue and employee growth of our members but the real value of the peer network can sometimes lie elsewhere. It could be that the peer group has given an MD knowledge, connections and confidence. The company may not achieve 20 per cent growth but the peer group will have helped to transform its future potential."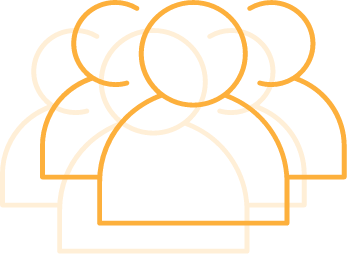 Page URL: https://www.scaleupinstitute.org.uk/articles/five-points-about-peer-networks/