Explore the ScaleUp Annual Review 2020
Select a section to expand and explore this year's review..
CONTENTS


Chapter 1 2020
The Scaleup business landscape

Chapter 2 2020
Leading Programmes Breaking Down the Barriers for Scaleups

Chapter 3 2020
The local scaleup ecosystem

Chapter 4 2020
Shaping policy to foster UK scaleups: Breaking down barriers

Chapter 5 2020
Looking Forward


What makes a good leadership programme?
Building a cadre of skilled scaleup leaders is vital. It requires combining classic principles of executive education with structured peer group learning, while taking into account the time pressures of running a high-growth company.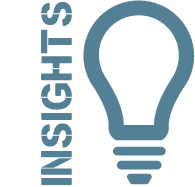 HAVE A CLEAR AND MODULAR CONTENT STRUCTURE
This has to focus on developing individual leadership capabilities and on developing the business.
RECOGNISE THE VALUE OF ACCOUNT MANAGERS
Scaleups have different needs at different stages of a life cycle. A leadership programme with an account management structure that offers ongoing guidance, feedback and connectivity is a feature of impactful leadership programmes.
BE CLEAR ABOUT THE TIMESCALES AND THE LEVEL OF COMMITMENT
Most leadership programmes span between nine to 18 months, involving approximately ten days of face-to-face learning reinforced by online tools. Taking a long-term approach, the Sharing in Growth programme runs over a period of four years.
ALLOW PLENTY OF TIME AND SCOPE FOR FEEDBACK AND DISCUSSION WITH PEERS 
The building of a trusted peer network is essential – and is hugely valued by participants.
INTRODUCE SCALEUPS TO INDIVIDUALS WHO CAN PROVIDE INSPIRATIONAL AND FRESH PERSPECTIVES
Invite role models to participate in classroom sessions, recognise the value of scaleup to scaleup advice and the need for individual coaching and mentoring.
BEING LOCAL IS IMPORTANT
Leveraging local resources for these programmes is a critical factor in fostering and strengthening the local scaleup ecosystem and scaleups value the local delivery of leadership programmes. National programmes such as Goldman Sachs 10,000 Small Businesses UK and London Stock Exchange ELITE have made specific efforts to nurture local ecosystem engagement and ties.
DURING THE PROGRAMME, KEEP THE PARTICIPANTS TOGETHER
Encourage networking outside of the actual workshops and events via social media or simple email groups.
LET THE PROGRAMME GO TO THE COMPANY, AS WELL AS THE COMPANY TO THE PROGRAMME
On Cranfield's Business Growth Programme, "counsellors" (typically other entrepreneurs) will visit every business on their premises to understand the business fully and meet key stakeholders.
IT CAN BE FOR THE LEADERSHIP TEAM, NOT JUST FOR THE LEADER
Consider the options to include leadership 'teams' versus just CEOs. The Scaleup Leaders' Academy has introduced workshops that specifically allow founders to include their wider leadership team.
BUILD A VIBRANT ALUMNI NETWORK
While the experience will create many personal friendships and professional relationships between participants, successful leadership programmes work hard to create "clubs" and other opportunities to get together after the programme has finished. For example, graduates of the Strathclyde Growth Advantage Programme continue to support each other and share their experiences as members of the Growth Advantage Club.
FROM THE START, IMPACT ANALYSIS IS VITAL
To demonstrate the strength of the programme and to generate continuous improvement, shared learning and best practice. Regularly monitor and evaluate the programme to ensure outcomes are met – not just on the financial performance and growth of the business, but the increased confidence and knowledge of the individuals.
Page URL: https://www.scaleupinstitute.org.uk/articles/insight-what-makes-a-good-leadership-programme/