Explore the ScaleUp Annual Review 2020
Select a section to expand and explore this year's review..
CONTENTS


Chapter 1 2020
The Scaleup business landscape

Chapter 2 2020
Leading Programmes Breaking Down the Barriers for Scaleups

Chapter 3 2020
The local scaleup ecosystem

Chapter 4 2020
Shaping policy to foster UK scaleups: Breaking down barriers

Chapter 5 2020
Looking Forward


Local Actions: From internships to leadership programmes
From internships to leadership programmes, councils are fostering and funding schemes that support local scaling businesses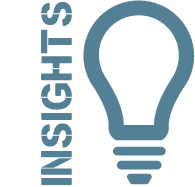 Scale Up Ashford
Developed by Ashford Borough Council and Kent Invicta Chamber of Commerce following on from the ScaleUp Institute's 2016 Driving Economic Growth workshop, Scale Up Ashford started with a small cohort of six growth-oriented companies. Since then two cohorts, each consisting of ten companies, have also been on the programme. The format is now taking root across the county of Kent, with 54 companies currently participating.
The programme spans a one year period. "The longevity of the engagement is by far and away the most impactful design element of the programme," says Tudor Price, deputy chief executive of Kent Invicta Chamber of Commerce. "It provides time during which we can build trust in the relationship with the management teams and help to effect real change. It also enables companies to build a strong relationship with Ashford Borough Council."
Kent is a county of small businesses, observes Price: "89 per cent of all businesses employ ten or fewer staff." So local demographics shaped the criteria for applicant companies; they had to employ more than five people and have revenues above £500,000. Applicants are screened for the balance sheet strength. "They need to be able to borrow money if they need to, or have reserves to invest for growth," says Price. A pre-recruitment interview tests out their growth ambitions. Although Ashford Borough Council funds the programme, there is a "commitment charge" for each participant of £600.
Additional funding from Kent County Council via the Growth Hub has enabled the roll-out of the programme. It follows the model and initial impact of Scale Up Ashford; in some cases, local authorities have contributed funding in order to develop specific local place-making collateral, so that the programme flies under the banners of Scale Up West Kent and Scale Up Folkestone & Hythe.
"The companies that we have supported have done very well," says Price. The combined results for both cohorts currently stand at 20% average level of GVA growth, £1.5m of investment in capital expenditure and improvements within the businesses and the creation of 48 jobs. Cohort alumni have improved their knowledge and taken advantage of other features in the landscape of publicly funded support, applying for Innovate UK funding and participating in Knowledge Transfer Networks. Alumni gatherings in Ashford are providing introductions to larger corporates in the local authority area.
Price believes that Ashford's – and Kent's – experience has lessons for other councils. "You have to be very rigorous with the selection criteria. You have to be patient and be led by the progress of each business; the traditional measures of GVA don't apply. And you have to take a risk on the funding, as providing quality support is an investment."
As for the future, he says that while there is a finite number of suitable businesses "we will not hit that anytime soon. This programme can expand further; providing the results continue and funding is maintained."
RISE Sheffield
RISE is a business growth scheme helping scaleups recruit high-quality graduates in Sheffield City Region. The initiative was first piloted in 2013 by Sheffield City Council in partnership with The University of Sheffield and Sheffield Hallam University and to date it has supported 558 businesses to advertise nearly 700 jobs.
RISE advisers work with companies to identify appropriate graduate roles. Then they write the relevant job description, advise on salaries and carry out the initial assessments of applicants through video interviews and assessment centres, and provide the businesses with a set of candidates for final interview.
Throughout the process businesses receive information, guidance and training which includes an employer briefing session, signposting to other business support and a toolkit to help them take on and manage their graduate recruit. The aim is to ensure businesses have the confidence and ability to continue to recruit graduates.
"It worked really well for us," says Jonathan Buck, managing director of Sheffield-based industrial automation and control business Riverside Automation. "The RISE team took on all the initial applications and whittled them down through the four assessment stages. Basically, they did a lot of ground work for us – which was great as we wouldn't have had the resources to interview the number of initial applicants ourselves."
RISE provides a £1,000 salary subsidy grant to those businesses making a first-time appointment to help them offer market-appropriate salaries. From October 2019 digital businesses or companies recruiting a digital role will receive an enhanced grant of £2,500, recognising the shortage and high salary costs this sector faces.
Over 8,000 graduates have applied to RISE positions and 365 businesses have appointed 439 graduates of which 285 have gone on to permanent employment with the same company.
Two evaluations have been carried out. Following the pilot all participant firms said they had plans to recruit further graduates. In the 2018 evaluation, the companies were asked about the barriers RISE had helped them overcome. The most important, mentioned by two-thirds of respondents, was cost. Around half also said that RISE had enabled them to overcome barriers related to capacity such as the time to manage the recruitment process and to knowledge.
Page URL: https://www.scaleupinstitute.org.uk/articles/local-actions-from-internships-to-leadership-programmes/