Explore the ScaleUp Annual Review 2020
Select a section to expand and explore this year's review..
CONTENTS


Chapter 1 2020
The Scaleup business landscape

Chapter 2 2020
Leading Programmes Breaking Down the Barriers for Scaleups

Chapter 3 2020
The local scaleup ecosystem

Chapter 4 2020
Shaping policy to foster UK scaleups: Breaking down barriers

Chapter 5 2020
Looking Forward



South East
Spreading the learnings of an effective scaleup programme through the region
DATA: 37 scaleups supported 28% Average turnover growth 48 jobs created Access to Finance: £1,500,000
Participating sectors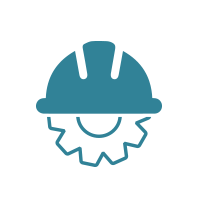 BACKGROUND
The South East region is a very diverse business area with companies operating in very different environments. The region is adopting tailored approaches to scaleups and learning the lessons from Scale Up Ashford – an intensive programme designed following the SUI's Driving Economic Growth through Scaleup Ecosystems to give tailored intensive support, along with the benefit of access to extensive networks, to local scaling companies.
In 2019 the model was copied for Scale Up West Kent (Tonbridge, Tunbridge Wells, Sevenoaks), Scale Up Folkestone and Hythe and Scale Up Kent in the Kent and Medway Growth Hub.
In addition, Programmes are being piloted in Essex (BEST Growth Hub) and East Sussex based on the insights from the DEG course. BEST incorporates an advice model with a Scaleup Adviser.
ONS data for 2017 shows that there are 2,120 scaleups in the South East LEP: 750 are classified as scaleups due to rapid growth in their employees, 1,800 are classified as scaleups due to rapid growth in their turnover and 430 are scaleups that are increasing both employment and turnover simultaneously.
The ONS data reflects that across the four-year period from 2014 to 2017 the density of scaleups has increased by 4.40 per 100,000 of population per year, which is above the median of +3.90 per 100,000 of population.
The support helped me draw back from the business and look at the whole picture – to see where the company was, where we wanted to get to, and the steps we needed to put in place to achieve that vision.
Jason Rainbird, MD, Flowbird Ltd
SCALEUP PROGRAMMES
The Scale Up programmes in Kent provide a six-month bespoke programme of support beginning with a workshop for the entire cohort to introduce the programme and its concepts. Following the workshop the business coach holds an exploratory meeting with the individual businesses to conduct a survey and identify issues within the business which leads to a tailored plan of activity and targets/goals.
Participants then receive intensive support with the business coach visiting them on a monthly basis to offer advice, support and planning to meet monthly goals and programme goals. Company progress against goals is monitored via a software programme that allows easy visual reference. Programme participants can also draw on the resources of the Chamber, the Growth Hub and the Council to help resolve issues such as funding, infrastructure and regulation. The programme ends with a workshop involving the next cohort to discuss outcomes.
Following the fully-funded scaleup advice model adopted by BEST businesses are referred to a wide range of external support providers and programmes including Innovate UK, Enterprise Europe Network (EEN), Manufacturing Growth Programme, South East Creative, Cultural & Digital Sectors (SECCADS), Transport & Logistical Efficiencies (TALE), Invest Essex, local colleges and universities.
Cohorts for East Sussex's pilots were chosen on three criteria to compare the benefits of different approaches. One pilot took businesses from a distinct geographic area, another worked with businesses in the construction sector and the third was open to any sectors. All 3 programmes are based on the key elements of the DEG training, with key focus on increasing sales, improving leadership and harnessing ambition of engaged business owners. Pilots were awarded through a competitive tendering exercise, so each pilot is run by a different provider with slightly different approaches, but all include a mix of peer-to-peer networking, workshops and intensive, specialist, one-to-one coaching and support. The impacts are being closely monitored so learnings and good practice can be shared.
The changes that we're making to the business meant that we really needed an insight into how to scale up effectively. Key to that has been to clearly define the legacy, culture and values which will guide us on our journey, and to engage with our staff to get their buy-in and ensure we're all pulling in the same direction.
Kevin O' Sullivan, Sales Director, Thomas Group
IMPACT AND RESULTS SO FAR:
The 2018-19 Scale Up Ashford cohort had an average turnover growth of 28%, created 48 jobs and created investment of £1,500,000 in the businesses within a six-month period of the programme. One company saw their turnover grow by
100% and increased their workforce by two-thirds.
Over the past year, BEST Growth Hub Business Navigators have successfully referred 62 businesses to the Scaleup Advisor. Of these, 8 have fully completed the scaleup advice sessions and the remainder are at varying stages of engagement. From current feedback, the average growth in turnover is 46.75% after the first year alone, with expectations averaging 120% plus over the three year period. All businesses that have completed the process have benefited from additional support and/or grant funding opportunities as a direct result of the scaleup advice intervention.
A total of 25 businesses are taking part in one of the three Sussex pilots with initial feedback extremely positive. One business has been referred onto the Sussex Innovation Centre BRAIN programme; another has been supported in reviewing and successfully changing their pricing structure; while another has been aided in creating a new market engagement strategy. An independent evaluation of the programme has been commissioned which will report when all the cohorts have completed in Autumn 2019.
LESSONS LEARNED:
The sourcing of clients proved more difficult for the third cohort of Scale Up Ashford due in part to the uncertainty around Brexit and the pool of businesses ready to scale up becoming smaller.
FUTURE PLANS
Scaleup programmes are due to continue in Kent with Ashford Borough Council looking to run a 4th cohort of the programme.
The BEST Growth Hub is building closer relationships with Anglia Ruskin University to pilot and develop a programme that supports companies to scale through academic and practical guidance and peer-to-peer networking.
The East Sussex pilots will be externally evaluated with the findings being used to shape the support for the county's scaleups and high-growth potential businesses.
In 12 months, our turnover has increased by 100% and our profits this year look very healthy so far. Scale Up has been incredibly beneficial for our business and the results are testament to the excellent support and advice that we have received.
Sarah Williams, MD, Destra Engineering
We have been very impressed with our scaleup sessions with our BEST adviser; a new way to look at growth and realistic ways to achieve it. We have always achieved growth at the average of 10-15% per annum, we now have a clear vision and are putting good structures into place to achieve it.
Jonathan Hey, MD, Westbury Garden Rooms
LONGITUDINAL ANALYSIS
According to ScaleUp Institute analysis of data received directly from ONS for years 2014-2017, the following picture emerges on the local environment.
Local Authorities located within the South East LEP have a moderate-high density of scaleups, and the trend between 2014 and 2017 reveals that almost all of the local authorities showed an increase in the density of scaleup businesses, and a large number showed an above median increase in scaleup density.
Scaleups by Density: Moderate
The vertical axis of this matrix shows where local authorities located in this LEP stand compared to the rest of the UK: 18 of the 32 local authorities have a below median density of scaleups measured by employment growth and 17 of the 32 local authorities have a below median density of scaleups measured by turnover growth.
Scaleup Trends Over Time: Moderate
The horizontal axis of this matrix shows whether the density of scaleups has increased or decreased over time relative to the rest of the UK: 19 of the 32 local authorities are above the median in terms of improving the density of scaleups by employment in their community and 17 of the 32 local authorities are below the median for scaleups by turnover.
The ScaleUp Institute will continue to monitor this closely in the coming years to track whether local initiatives move the dial in the right direction for increasing the density of scaleups.
Page URL: https://www.scaleupinstitute.org.uk/articles/south-east/