Explore the ScaleUp Annual Review 2020
Select a section to expand and explore this year's review..
CONTENTS


Chapter 1 2020
The Scaleup business landscape

Chapter 2 2020
Leading Programmes Breaking Down the Barriers for Scaleups

Chapter 3 2020
The local scaleup ecosystem

Chapter 4 2020
Shaping policy to foster UK scaleups: Breaking down barriers

Chapter 5 2020
Looking Forward



Scotland
Combining scaleup forces - public and private sector partners collaborate to bring benefits to scaleups
DATA: 230 scaleups supported by Start2Scale Investment pipeline £185m 24% Average increase in revenue 19% Average growth in employees
Participating sectors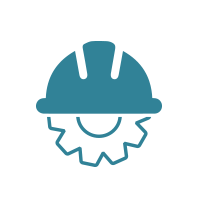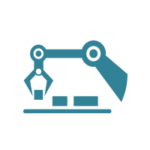 BACKGROUND
In Scotland, the importance of scaleups to the economy has been widely acknowledged and collaboration recognised as the vital ingredient to creating scaleup success.
The Scaling Ecosystem group established by Entrepreneurial Scotland, Scottish Enterprise (SE) and Highlands and Islands Enterprise (HIE) is creating momentum with a joined-up strategy focused on talent flows, leadership capability and ambition, funding and access to markets. Collaboration is recognised as a vital ingredient to success.
Significant progress has been made on the creation of the Scottish National Investment Bank which will support ambitious companies and important infrastructure projects across Scotland. An important focus for the Bank, which is due to be operational in 2020, will be to help scaleups access patient finance.
ONS data for 2017 shows that there are 2,375 scaleups in Scotland: 845 are classified as scaleups due to rapid growth in their employees, 1,960 are classified as scaleups due to rapid growth in their turnover and 430 are scaleups that are increasing both employment and turnover simultaneously.
The ONS data reflects that across the four-year period from 2014 to 2017 the density of scaleups has increased by 2.44 per 100,000 of population per year, which is below the median of +3.90 per 100,000 of population.
SCALEUP PROGRAMMES
CAN DO Scale has built the practice of collaboration – uniting public, private and academic sectors – into the diverse range of programmes available to support ambitious entrepreneurs.
Important initiatives include Strathclyde Business School's Growth Advantage Programme and the ScaleUp Scotland leadership programme as well as a range of executive education designed to meet the needs of scaling companies.
Businesses receive support to access talent, infrastructure and investment as well opportunities to develop their leadership capacity and develop new international markets. This support is provided directly and through collaboration with private partners. The one-to-one service is underpinned by access to themed networking events, masterclasses, coaching programmes and tailored learning journeys. These are delivered in a way that encourages peer-to-peer support with the sharing of challenges, experiences and learning.
At the beginning of the year SE and HIE built on an already successful programme by launching the ELITE Scotland cohort in partnership with the London Stock Exchange's ELITE programme. Currently eight Scottish companies are participating in the programme and there are plans to grow this over the year. This is a good example of learning from what works rather than investing time and resources in inventing a new programme that may not deliver such benefits.
In June Scotland delivered a four-day residential 'Scale Summer School' attended by 291 people from 261 companies. This programme was delivered by Bill Aulet of MIT and provided an intensive focus on the approach to scaling.
The ScaleUp Scotland programme (a partnership between The Hunter Foundation, Scottish EDGE and Entrepreneurial Scotland) launched its second cohort of scaleup founders in April. Early evidence from the first cohort indicated strong growth with revenues up by 24%, profitability by 41%, staff by 19% during the programme) and funding of £15.2m – a year-on-year improvement of 572%.
2019 also saw the establishment of Growth and Change modules by Entrepreneurial Scotland in partnership with the economic agencies Unlocking Ambition programme and Babson College, USA. These modules took place in May and October and are intended to be a core part of the revised Global Saltire Fellowship which will start its 8th cohort in 2020. The specific focus will be on supporting leaders wanting to scale their companies and impact.
IMPACT AND RESULTS SO FAR:
SE's Start2Scale portfolio has grown from 180 to 230 during the year supported by an increase in account management resources.
Pipeline of investment from scaling portfolio is around £185m over the next 12-18 months.
LESSONS LEARNED:
Businesses continue to request stronger support on accelerating international sales, talent attraction and development, and raising ambition of scaleups in relation to their investment needs. The enterprise agencies are focused on tailoring support to meet these needs.
Future Plans
The agencies are working on executive education collaboration with the Scottish Funding Council and all Scottish universities to establish high quality, accessible executive education across Scotland and delivered by a collaborative university approach. Piloted delivery is due in the spring of 2020.
Building on a successful 2019 pilot to match high potential talent with Scottish scaleup firms through the Saltire Scholar Intern programme, SE and HIE are working with Entrepreneurial Scotland to increase significantly the availability of talent into scaling firms in 2020.
Development and release of a Scotland-wide ambition campaign
Entrepreneurial Scotland is building a committed community of 150 Champions (those who have been there and done it) to offer advice, share experience, open connections to scaleup leaders and a significant revamp of the GlobalScots programme is planned to involve a greater number of entrepreneurs.
LONGITUDINAL ANALYSIS
According to ScaleUp Institute analysis of data received directly from ONS for years 2014-2017, the following picture emerges on the local environment.
Local Authorities located within Scotland have a highly varying density of scaleups, and the trend between 2014 and 2017 reveals that only half of the local authorities showed an increase in the density of scaleup businesses, and some showed an above median increase in scaleup density.
Scaleups by Density: Needs Improvement
The vertical axis of this matrix shows where local authorities located in this LEP stand compared to the rest of the UK: 27 of the 32 local authorities have a below median density of scaleups measured by employment growth and 25 of the 32 local authorities have a below median density of scaleups measured by turnover growth.
Scaleup Trends Over Time: Moderate
The horizontal axis of this matrix shows whether the density of scaleups has increased or decreased over time relative to the rest of the UK: 17 of the 32 local authorities are above the median in terms of improving the density of scaleups by employment in their community and 21 of the 32 local authorities are below the median for scaleups by turnover.
The ScaleUp Institute will continue to monitor this closely in the coming years to track whether local initiatives move the dial in the right direction for increasing the density of scaleups.
Page URL: https://www.scaleupinstitute.org.uk/articles/scotland/