Explore the ScaleUp Annual Review 2020
Select a section to expand and explore this year's review..
CONTENTS


Chapter 1 2020
The Scaleup business landscape

Chapter 2 2020
Leading Programmes Breaking Down the Barriers for Scaleups

Chapter 3 2020
The local scaleup ecosystem

Chapter 4 2020
Shaping policy to foster UK scaleups: Breaking down barriers

Chapter 5 2020
Looking Forward


Highlands & Islands: Leveraging what works
Highlands and Islands Enterprise (HIE)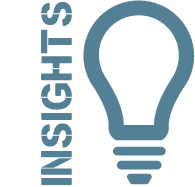 As an agency with a remit to integrate economic and community development, we are fortunate to have huge backing from the Scottish Government in making scaleups a priority.
But that doesn't mean that we should provide or create every service for scaleups ourselves. To achieve our objectives, the public and private sectors need to collaborate to create lasting solutions.
A key focus for our scaleup agenda in the Highlands & Islands is how to build up leadership capacity and raise the levels of ambition in the region. We're not short of creative entrepreneurs but they don't always recognise that they lack the skills around finance and strategy to help them scale their business.
Pitching for and gaining access to finance is another major challenge. We have some fantastic businesses in our region but many seek to grow organically. If they do go for investment, they tend to go to the market with a dampened down version of what investors want to see or what the businesses need. We need to work with our companies to ensure that they take a robust proposition to the market.
We are pretty good at recognising the challenges that are facing our clients. We can – and do – deliver some of these services ourselves and we have flexed some existing programmes to target them to scaling clients. We already provide access to innovative and world class entrepreneurship support. For example we have had a long-running and fruitful strategic relationship with MIT; each year HIE secures a number of places on its globally renowned Entrepreneurship Development Programme (EDP).
However, we also knew there were gaps. For example, the EDP's specific focus on very early-stage innovation-driven enterprises does not fully reflect the demographics of our business base. Many of our HIE client businesses are in sectors such as tourism or food and drink, and many of them do not have a particular fit with the MIT model.
So we needed to look at providing a broader range of support for scaling business leaders in order to be far more targeted and more timely in our interventions. That does not necessarily mean local provision. If a client of ours is trying to scale, they need to look outwith our region – and so do we.
That's why we collaborated with Scottish Enterprise and London Stock Exchange Group to launch ELITE Scotland in January 2019. As more than 1,000 companies have already joined ELITE from 40 countries, the programme has already proved itself (as also evidenced by the ScaleUp Institute's endorsement) to be a powerful scaleup platform.
It provides us with leverage – in terms of skills and expertise around investors, alumni, entrepreneurs – that is far beyond our own networks. We could have tried to replicate or recreate the programme but would not have had the reach. It is far better for us to encourage our relevant clients to engage with a programme such as ELITE.
We already have two clients engaged with ELITE Scotland – CCL Logistics and Ocean Kinetics – and it is of interest to many other stable and profitable businesses who are looking to go the next level.
In the future, we will deliver fewer programmes ourselves and will tap into greater amounts of high-quality material that is delivered globally. Some are in pilot stage, such as one with INSEAD that is focused on developing high-growth and entrepreneurial mindsets within locally-based corporates, and others are being scoped out, such as a matchmaking service between high growth early-stage companies and experienced finance directors. All of them will impact upon productivity and growth in the region.
We are adopting a much broader outlook to support of scaleups and will be more targeted in the type of support we offer them to yield much greater economic and social impact.
Page URL: https://www.scaleupinstitute.org.uk/articles/highlands-islands-leveraging-what-works/