Explore the ScaleUp Annual Review 2020
Select a section to expand and explore this year's review..
CONTENTS


Chapter 1 2020
The Scaleup business landscape

Chapter 2 2020
Leading Programmes Breaking Down the Barriers for Scaleups

Chapter 3 2020
The local scaleup ecosystem

Chapter 4 2020
Shaping policy to foster UK scaleups: Breaking down barriers

Chapter 5 2020
Looking Forward



Sheffield City Region
City roles in scaling up 18 scaleups supported (1,463 high growth businesses across wider SCR activities) Access to Finance: 12.8m >1,100 supported with skills development
Participating sectors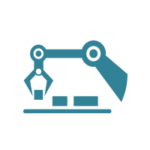 BACKGROUND
Sheffield City Region is working with a diverse range of stakeholders to accelerate the growth of high-potential businesses through peer-focused business learning, group working and industry insight.
This approach builds on learnings from the DEG 2018 course with the ScaleUp Institute and subsequent joint work with the local Universities and Council.
ONS data for 2017 shows that there are 875 scaleups in the Sheffield City Region LEP: 295 are classified as scaleups due to rapid growth in their employees, 750 are classified as scaleups due to rapid growth in their turnover and 170 are scaleups that are increasing both employment and turnover simultaneously.
The ONS data reflects that across the four-year period from 2014 to 2017 the density of scaleups has increased by 3.99 per 100,000 of population per year, which is above the median of +3.90 per 100,000 of population.
SCALEUP PROGRAMMES
In September 2019 Sheffield City Region launched a Scale Up Initiative in collaboration with the University of Sheffield, Sheffield Hallam University and the SCR Growth Hub. Businesses can apply to the scheme via a competitive application process. As well as high-quality learning delivered by local university partners, the programme offers networking and peer learning opportunities and includes a range of industry speakers from high growth businesses.
The programme consists of learning modules spread across four workshop days held over three months to allow busy leaders to participate. Individual businesses are given their own dedicated Business Growth Specialist, whom they can call upon at any time during the programme and beyond. In addition, between each workshop they meet in one-to-one sessions. Sheffield City Region also organises peer-to-peer networking sessions for the cohort.
The RISE programme aims to increase graduate employment and skills retention in SCR. The initiative was piloted in 2013 by Sheffield City Council in partnership with The University of Sheffield and Sheffield Hallam University. The objective of RISE is to better connect two of the city's greatest assets: its highly talented graduates and its highly successful growing businesses. The by-product of this is to strengthen the skills base of the city region and enhance SCR's reputation as a 'graduate friendly' place.
IMPACT AND RESULTS SO FAR:
The new programme has involved 18 businesses – all of which have at least one member of their decision-making team participating. Many have chosen to take part in the scheme as a cohesive senior leadership team, recognising the value that the initiative can bring.
Initial anecdotal feedback has been positive with participants praising it as useful and insightful.
LESSONS LEARNED:
The pilot concludes in November 2019 when an evaluation of its impact will take place and recommendations made for future planned programmes.
FUTURE PLANS
Sheffield City Region is planning to include a sharp focus on scaleups in its new Strategic Economic Plan. The programme pilot will inform future activity.
LONGITUDINAL ANALYSIS
According to ScaleUp Institute analysis of data received directly from ONS for years 2014-2017, the following picture emerges on the local environment.
Local Authorities located within the Sheffield City Region LEP have a moderate density of scaleups, and the trend between 2014 and 2017 reveals that almost all of the local authorities showed an increase in the density of scaleup businesses, and half showed an above median increase in scaleup density.
Scaleups by Density: Needs Improvement
The vertical axis of this matrix shows where local authorities located in this LEP stand compared to the rest of the UK: 6 of the 9 local authorities have a below median density of scaleups measured by employment growth and 6 of the 9 local authorities have a below median density of scaleups measured by turnover growth.
Scaleup Trends Over Time: Moderate
The horizontal axis of this matrix shows whether the density of scaleups has increased or decreased over time relative to the rest of the UK: 6 of the 9 local authorities are above the median in terms of improving the density of scaleups by employment in their community and 5 of the 9 local authorities are below the median for scaleups by turnover.
The ScaleUp Institute will continue to monitor this closely in the coming years to track whether local initiatives move the dial in the right direction for increasing the density of scaleups.
Page URL: https://www.scaleupinstitute.org.uk/articles/sheffield-city-region/